We're all experiencing a very different time in our lives, with many of us having to stay at home during the COVID-19 pandemic. We can no longer nip out to the gym, swimming pool or national parks for our usual exercise, and working from home means we're sitting more than we're used to.
And this is a stressful time mentally, adapting to a substantial lifestyle change. It's natural to worry about our family and friends who may be vulnerable or isolated, our own health, our employment, our keyworkers, and the future.
It's a time when we need to take care of both our physical and mental health. The World Health Organisation (WHO) has launched its #HealthyAtHome campaign to support us in doing just that.
Here are some of its helpful tips and advice.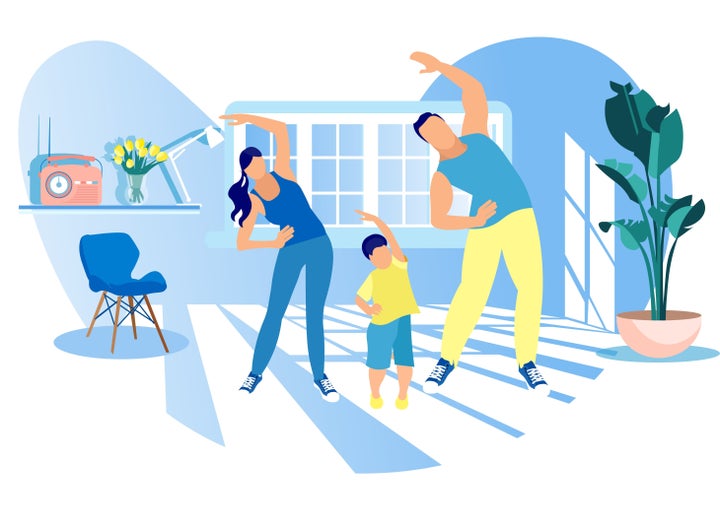 Staying physically active
To maintain heart health, muscle strength and flexibility, the WHO recommends that all healthy adults do 30 minutes of physical activity a day, while children should be physically active for one hour. Even in lockdown there are plenty of ways of achieving this, and with video conferencing technology, remote friends and family can join in, too. Try:
Dancing to music A disco in the living room will do, but if you're missing club nights and festivals, check out United We Stream – DJ sets streamed nightly from Berlin's coolest clubs - and Glastonbury on BBC iPlayer.
Playing active video games Dust off that Wii Fit in the back of the cupboard to get competitive and moving in front of the TV.
Skipping A favourite training aid for many professional boxers, skipping workouts build endurance, speed, coordination and rhythm in a limited space.
With many of us working from home on unsuitable kitchen and dining chairs, and probably watching a lot of television, it's important to remember that too much sitting is bad for us. Sit at your desk correctly (or stand to work) and make sure you get up, move around and do some stretches every 30 minutes. Set a timer on your phone and get up when it goes off.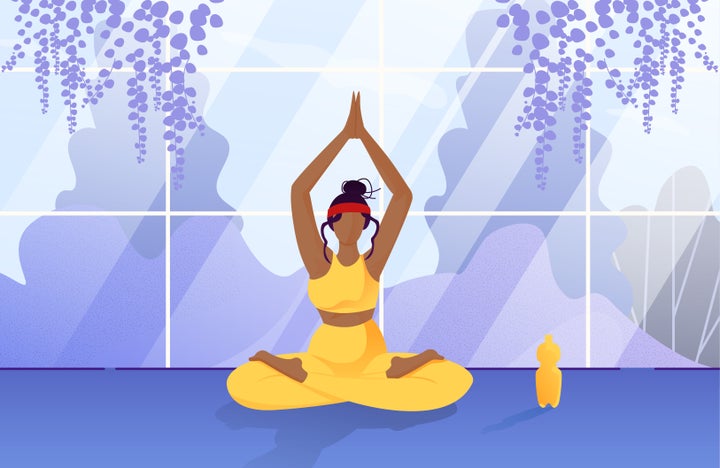 Looking after our mental health
The WHO says there are lots of things we can do to look after our own mental health and to help others who might need some extra support and care.
Keep informed, but be smarter about your news intake It's important to listen to national and local government advice and news through trusted media channels, including @WHO social media. But too much daily exposure to rolling news feeds, commentary, speculation and chat can leave you feeling anxious, distressed and helpless. Check the news only at certain times of day, perhaps just once or twice.
Have a routine Tempting as it may be to stay in your pyjamas all day eating biscuits and going to bed at 2 am, keeping to your pre-COVID routine is beneficial for mental health. Get up and go to bed when you normally would, shower and dress, eat regular, healthy meals and take daily exercise – why not try these yoga poses to help anxiety? Stick to a cut-off point with work and build some enjoyable activities into your day.
Social contact Lockdown can make us feel isolated, lonely and miserable. It's important to phone, message or video call loved ones regularly, and check in on people you haven't heard from for a while. Take inspiration from these people feel more connected during lockdown.
Watch your alcohol intake It's tempting to drink too much to deal with pandemic anxiety, fear, boredom or loneliness. The WHO recommends we limit or avoid alcohol; drinking has no protective effect against viruses and may increase infection risk, and you might forget to take precautions such as washing your hands. It goes without saying that recreational drug use isn't recommended.
Screen time and gaming While these can be relaxing and fun in moderation, too much screen time without breaks can impact mental health. Seek out social media accounts that are positive, feel-good or make you laugh; mute negative ones and call out fake news.
If you have a mental health problem Continue taking any medication and keep in touch with your carers and specialists for support during confinement at home.
For more information on staying well in lockdown during the COVID-19 pandemic, visit #HealthyAtHome.