With the pandemic fuelling increased feelings of loneliness in some groups, it begs the question: is there anything we can do to stop it?
A survey by the British Red Cross found two in five adults in the UK felt lonelier in lockdown. Just over a quarter (28%) of the 2,000 people polled worried that no one would notice if something happened to them, The Guardian reported in June. While a third feared feelings of loneliness would worsen in the future.
Loneliness is a "subjective and emotional response", says Campaign to End Loneliness, and people tend to describe it using words like anxiety, fear, shame and helplessness. It can affect how we act, as well as how we anticipate and interpret our social experiences.
This can create a downward spiral where it causes someone to withdraw further from family and friends – and become even lonelier. So how can people tackle it?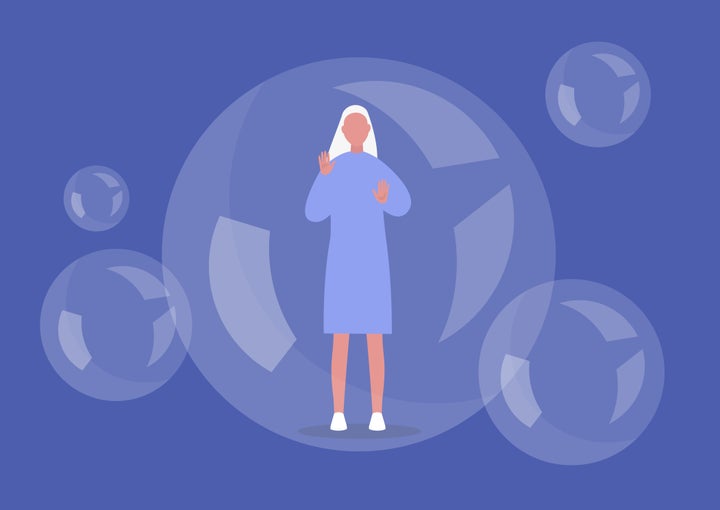 It was a positive step, but it may not be enough to tackle the psychological impact of loneliness. Loneliness is not a mental health issue in itself, but mental health problems – particularly depression and social anxiety – can cause loneliness.
Today, Campaign to End Loneliness has released a report on the three psychological approaches that can help people who are feeling lonely. It's calling on organisations to develop programmes that include them, as they have the most evidence for reducing the psychological aspects of loneliness.
"As a result of lockdown millions of people say loneliness is affecting their wellbeing," said Kate Shurety, executive director of the campaign. "The subject has never been more relevant.
"As meeting physically has often been impossible, there has been an increased understanding of the role of psychology to deal with loneliness. This report hopes to help people tackle their own loneliness and support people to better understand the emotional impact of their thoughts and feelings."
1. Cognitive behavioural therapy (CBT)
CBT is a type of therapy that helps you understand your thoughts, feelings and behaviours. A key part of it is identifying the negative thinking patterns you can feel trapped in, helping you break free from these and feel better.
In the case of loneliness specifically, CBT could help those who are experiencing difficulties forming connections with other people, the report said.
Some charities also provide sessions for free or at a reduced cost.
2. Mindfulness
Mindfulness can help you become aware of your thoughts during difficult times through meditation techniques – for example, focusing on your breathing. The experience of trying to concentrate in this way enables you to see that thoughts arise outside of your control. For most people, it also becomes clear how repetitive thought patterns tend to be.
In the context of loneliness, mindfulness can challenge the mind's tendency to ruminate obsessively on fears about your ability to engage with others, which can undermine efforts to become more connected, says the report.
Some ways to be more mindful every day include: noticing small things that happen daily such as the food you eat, the air moving past you as you walk, or the birds in the trees; prioritising mindfulness regularly (it might be helpful to pick the same time every day); trying something new like changing your walking route or visiting a different park or cafe; and naming thoughts or feelings when you start to experience them.
3. Positive psychology
Positive psychology uses techniques to promote positive emotions, with the intention that these will override negative emotions. It teaches you how to shift your perspective, and gain happiness from everyday behaviour.
There are lots of ways you can do this. Techniques are focused around challenging negative thought patterns, and addressing barriers to happiness – such as being biased towards negative thinking or comparing yourself to others.