Want to get that highlight gleaming so hard you can see it from outer space? Listen up!
Beauty blogger Huda Kattan, aka Huda Beauty, just dropped a makeup tip so game-changing - yet so simple - you won't believe you weren't doing it sooner.
The trick to a dewy glow with serious staying power, is apparently applying coconut oil between two highlighters.
Kattan shared a mini tutorial in the Instagram video above, alongside the caption: "I know this is a bit weird, but I love using a thicker oil to set in between my highlight! Coconut oil is my favourite."
In the clip, she applies her first highlighter (Becca's Jaclyn Hill Highlight Palette) before picking up a jar of coconut oil.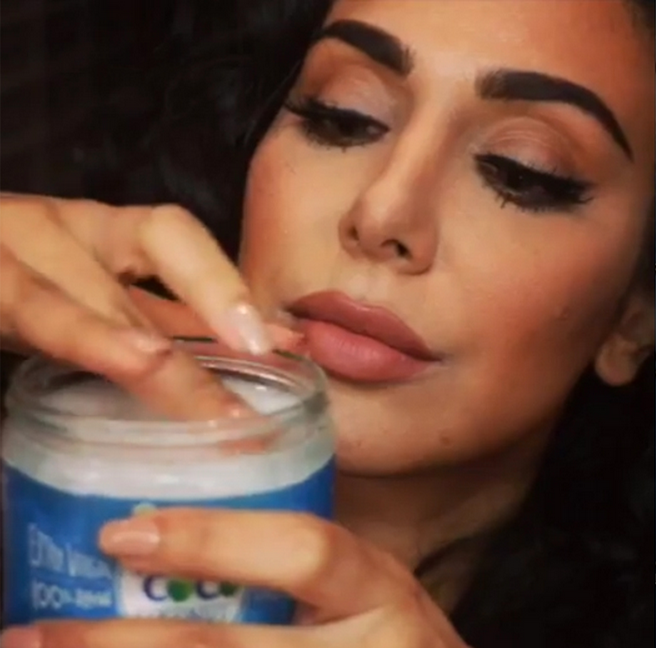 Kattan warms up the oil on the back of her hand and applies to her cheekbones using a dabbing motion with her fingers.
Finally, she finishes the look with a second highlighter (Artist Couture Diamond Glow Powder).