There is a huge gender imbalance in computer science at schools, with girls making up just 10% of pupils who study the subject at A Level.
A study from the University of Roehampton also found that female students only count for 20% of those who take it at GCSE - despite the fact that girls achieve better exam grades.
Overall, the number of girls learning about technology in schools fell by 12% since 2015, and the "limited appeal" of the new computer science qualification has been blamed.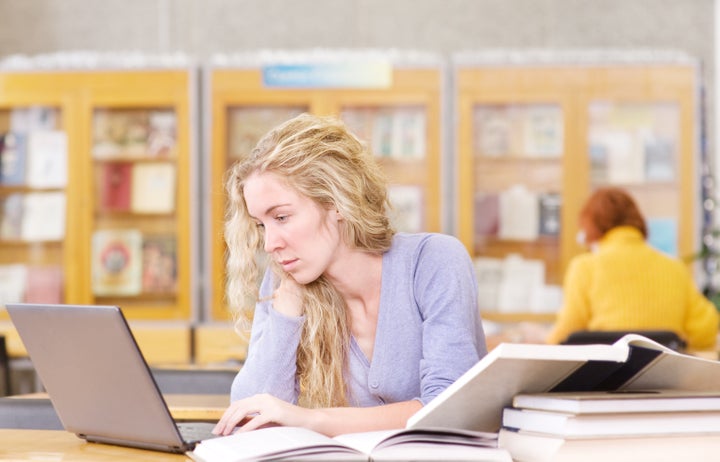 Introduced to combat a skills shortage in the industry and to replace "soft" Information and Communication Technology (ICT) exams, computer science is a much more rigorous qualification, focusing on topics such as coding.
However, while 40% of ICT students are girls, these pupils are shunning the new exams. With ICT set to be phased out by 2018, there is a fear that the move to improve tech skills among young people could have the opposite effect.
"Computing and ICT had really quite different groups of students taking them," researcher Miles Berry told the BBC. "ICT was much closer to the average in terms of gender, low income, ethnicity and prior attainment in maths."
Pupils on free schools meals make up just 19% of GCSE computer science entrants, while only 3% of the pupils studying the subject are black.
Lead author Peter Kemp added: "If the current disparities in access go unaddressed we risk wasting the opportunity to transform the tech industry into a more equal profession."
The report recommends that schools encourage students from all backgrounds to get involved in technology from an early age to combat the imbalance.
Billy Wong, who also worked on the project, told Schools Week: "Exposure to the range of possibilities that a good knowledge in digital skills can be a useful starting point for young people to start considering computing as a common and worthwhile subject, rather than for people who fulfils particular stereotypes."
Popular in the Community