An enormous rat, supposedly the size of a four-year-old child, has been discovered by a group of gas workers in north London.
Engineer Tony Smith, 46, spotted the rat, which measured an astonishing four-feet long, while working at a block of flats.
He quickly snapped his friend James Green, 46, holding the giant furry mutant with an extended mechanical claw.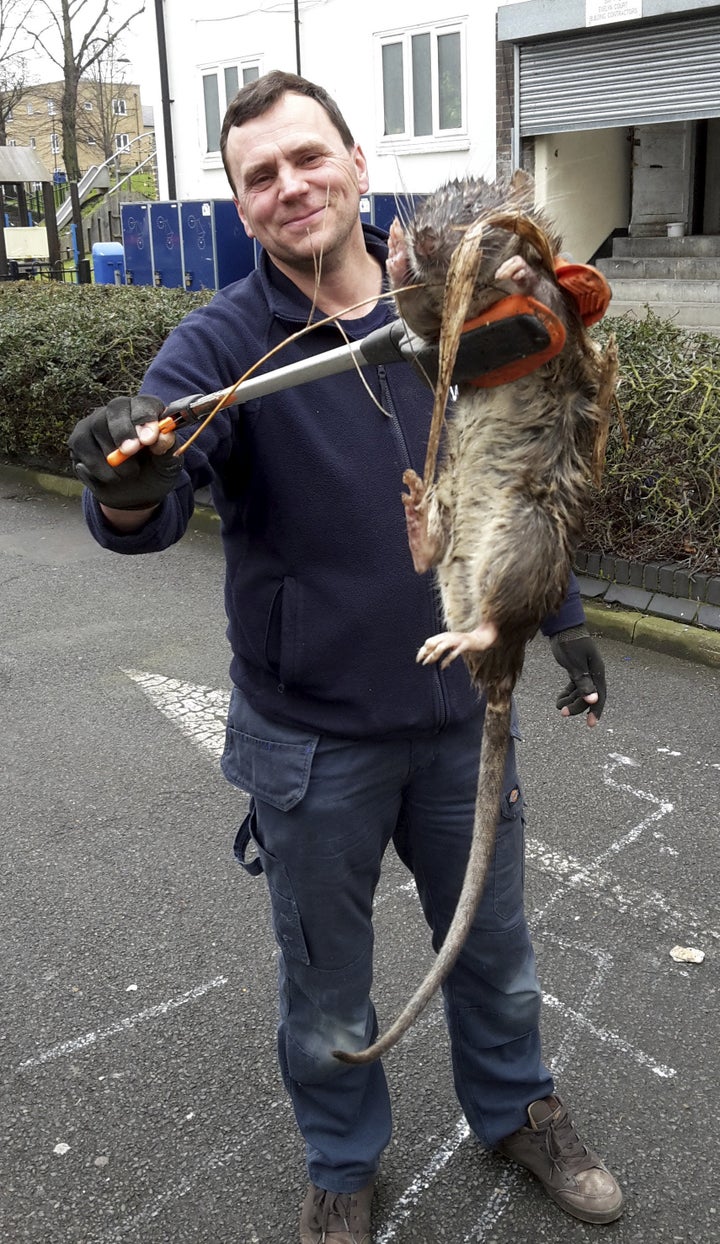 The rodent, which Smith says weighed upwards of 25lbs, was spotted lying in a bush next to a popular children's playground.
The rat, which was found dead, was discovered near where children play which backed onto a railway track near Hackney Downs, north London on Thursday.
Tony said: "This is the largest rat I've ever seen in my entire life."
He continued: "I've got a cat and a Jack Russell and it was bigger than both of those put together.

"I'd say it was about four foot.

"We were going to stick it in the bin, but before we did we thought we better take a picture of people won't believe it's real."

Tony explained that the estate where he was working has an infestation of rats, so there is poison left around to catch the enormous creatures.

He said: "The bins get left open nearby so these little fellas have a pretty good diet.

"They eat fried chicken and rice all the time."
But now questions have been raised around the claims - with some people suggesting clever camera work has enlarged the perspective of the rat.
HuffPost UK understands efforts are now being made to track down the dead monster at Hackney Downs.
It appears that the animal remains illusive after the local council mocked the revelations online.
Forced perspective aside, one thing remains certain: it's still an incredibly large rat.