Hugh Jackman turned real life superhero on Saturday, rescuing his son and other swimmers from dangerous surf at Sydney's Bondi Beach.
In footage obtained by Nine News, Jackman, wearing a black rash shirt, is seen pulling a man by the arm, leading him and his companion away from a dangerous rip tide.
Jackman, star of the X-Men movie franchise, also reportedly helped a boy said to be his son, Oscar, 15.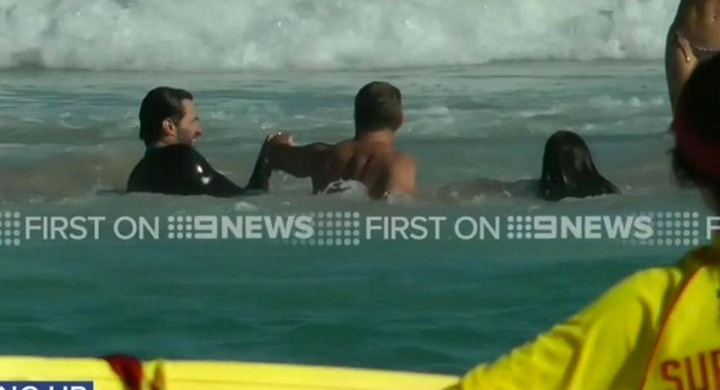 Peter Adam, told Nine News Jackman's daughter, Ava, was also in difficulty and that he helped her to safety.
Adam told the broadcaster: "(Jackman) wasn't rescuing me, I was assisting him to get his daughter up to the sandbar. He then grabbed my hand to get us up,"
"He then went to get his son."
Oscar was then said to have been pulled into a rescue surf dinghy and brought to the shore.