A pair of friends who loved Disney character Ariel as children became "human mermaids" and now swim in tanks alongside sharks and stingrays in their £1500 tails.
As little girls, Jessica Bell, 26, and Amelia Lassetter, 30, would watch the Disney classic on repeat and wished they could become princesses themselves.
Years later, that dream has become a reality.
Now, the pair - who are known as Mermaid Jess and Mermaid Amelia - perform on local beaches in their 15kg silicone tails, notifying hundreds of spectators where they'll be first through social media.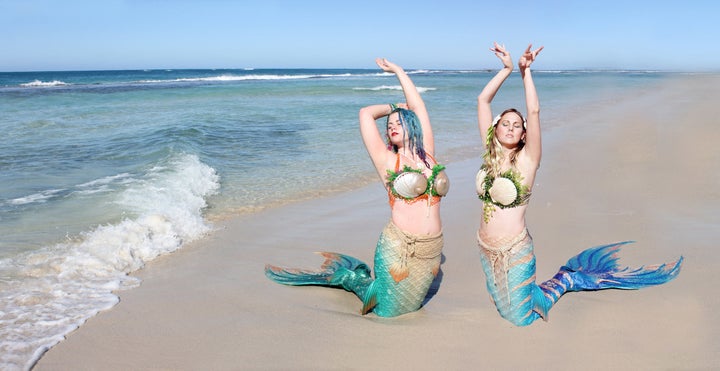 Bell said: "We loved the ocean so pursued our passion.
"It's perfect to meet someone with similar interests. It's truly special doing it with my best friend - we are like sisters.
"Our feet are blistered from the tails but it's worth it. We gave up our feet for fins - the opposite of Ariel.
"Children watching us swimming truly believe we are real mermaids. It's just magical.
"I tell them they can be whatever they want to be if they have an imagination.
"Amelia and I turned into mermaids because we believed in it."
Growing up near the ocean in Perth, Australia, Bell was always a "water baby".
Her partner-in-crime, Lassetter, who is originally from Cornwall, also fell in love with the sea when she moved to Perth age 12.
"We live in such an ocean-loving place, so it's no surprise that we became interested in it," Bell said.
"My mum Barbara Bell would take me to the beach every day and I'd play in the water.
"I'd also go on weekly trips to aquariums as a child, and now I work there."
The mermaids met on their first day studying visual arts and photography at Edith Cowan University, western Australia, in 2008.
Bell said they were always creatively in-sync and would do artistic projects together.
During their studies, Bell became particularly interested in underwater photography.
Then, in 2011 the pals decided to style Lassetter as a mermaid for an amazing photoshoot on a local beach.
Spectators were so impressed that Lassetter started regularly posing as a mermaid around the coast as Bell took pictures.
Six months later however, when Lassetter fell pregnant, their project was put on hold.
But in August 2013, soon after having twin boys, who are now three, she was back in her fish tail – and persuaded Bell to start posing as a mermaid, too.
"At first, I was behind the scenes, but after she had the babies she talked me into pursuing our passion together," said Bell.
"I realised I needed to get out there as well. Amelia and I were already inseparable."
After they started posting details of where they would be on social media, hundreds of people began turning up to watch.
Bell said that people were responding positively, both in person and online, and that their idea got "pretty big, pretty fast".
At first, they made their own tails out of plastic and material, but now they are so successful that they've splashed out on tails worth £1500 ($2000) made of silicone.
These days, the pair perform at private birthday parties teaching children how to swim like mermaids, and do aquarium work showing off tricks including twists and flips.
They even swim in tanks and aquariums alongside turtles, fish, stingrays, and a 3.6m long gentle species of shark called the grey nurse.
After training in 'free diving' - a kind of deep diving which trains swimmers to hold their breath underwater - they learned to do tricks and acrobatic routines.
During their events they also educate children about the wonders of the ocean and sea life.
Speaking on how their working relationship fits in with their personal bond, Bell said: "Our friendship with each other is special. We are each other's family now.
"It's amazing being a mermaid with my best friend, I get emotional about it."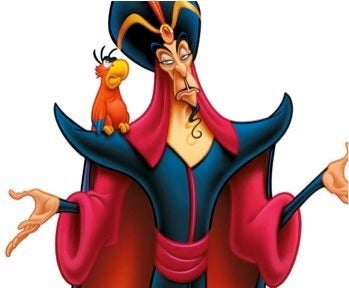 Disney Villains Celebrity Lookalikes