Hundreds of people joined a man and his dog for their final walk, just hours before the pup was due to be put down.
Mark Woods made the difficult decision to have his beloved whippet Walnut euthanised earlier this month.
On Saturday he planned to take Walnut, who'd suffered a series of illnesses due to old age, on one final stroll.
But after sharing Walnut's story on social media, Woods was joined by hundreds of people on the Newquay beach for the emotional occasion.
Last Tuesday, Woods told friends and family on Facebook that he was planning a special walk for Walnut.
"Sadly I am having to have Walnut euthanised on Saturday 12th November and so we will be having a last walk together on his beloved Porth Beach at 9.30am," he said.
"I would love it if dog lovers/owners and friends would join us for a celebration of Walnut on his favourite Porth Beach.
"He has had an incredible life and having reached the grand age of 18 is ready for his final sleep. Hope to see you on Saturday."
Much to Woods' surprise, more than 8,000 people reacted to his status and thousands commented to say they'd be walking their dogs at 9.30am to show their support.
Hundreds of people also turned up at the beach to say goodbye to Walnut in person.
On the day, Walnut was too weak to walk along the beach so Woods had to carry him in his arms.
In a post on Facebook later on Saturday, the owner confirmed that Walnut had been put down at 11.56am.
"The family and our three whippets, Monty, Nelson and Charlie were also in the room. He went very quickly and in my arms. I am writing this post because I owe it to everyone who has supported myself, my family and most importantly Walnut," he said.
"Thank you to the hundreds of people that attended the walk this morning and to all those that had their own walks with their beloved pets at 9.30am all around the world.
"I also want to thank the wonderful people of Newquay for their support which I will never forget as long as I live."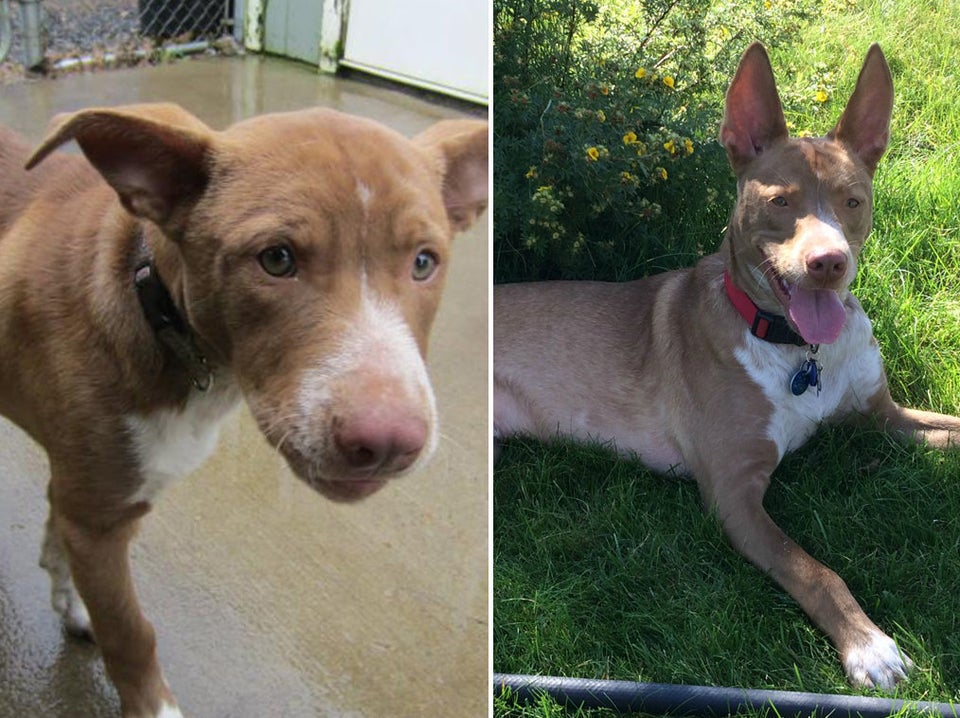 Dogs Before And After Adoption