Eight months of rain will fall on North and South Carolina in three days, forecasters have warned, as Hurricane Florence crawls towards the east coast of the United States.
Millions of people are in the path of the Category 1 storm which on Thursday evening was moving west at only 6 mph (9 km/h).
The hurricane's sheer size means it could batter the US East Coast with hurricane-force winds for nearly a full day, according to weather forecasters. Despite its unpredictable path, it was forecast to make landfall near Cape Fear, North Carolina, at midday on Friday.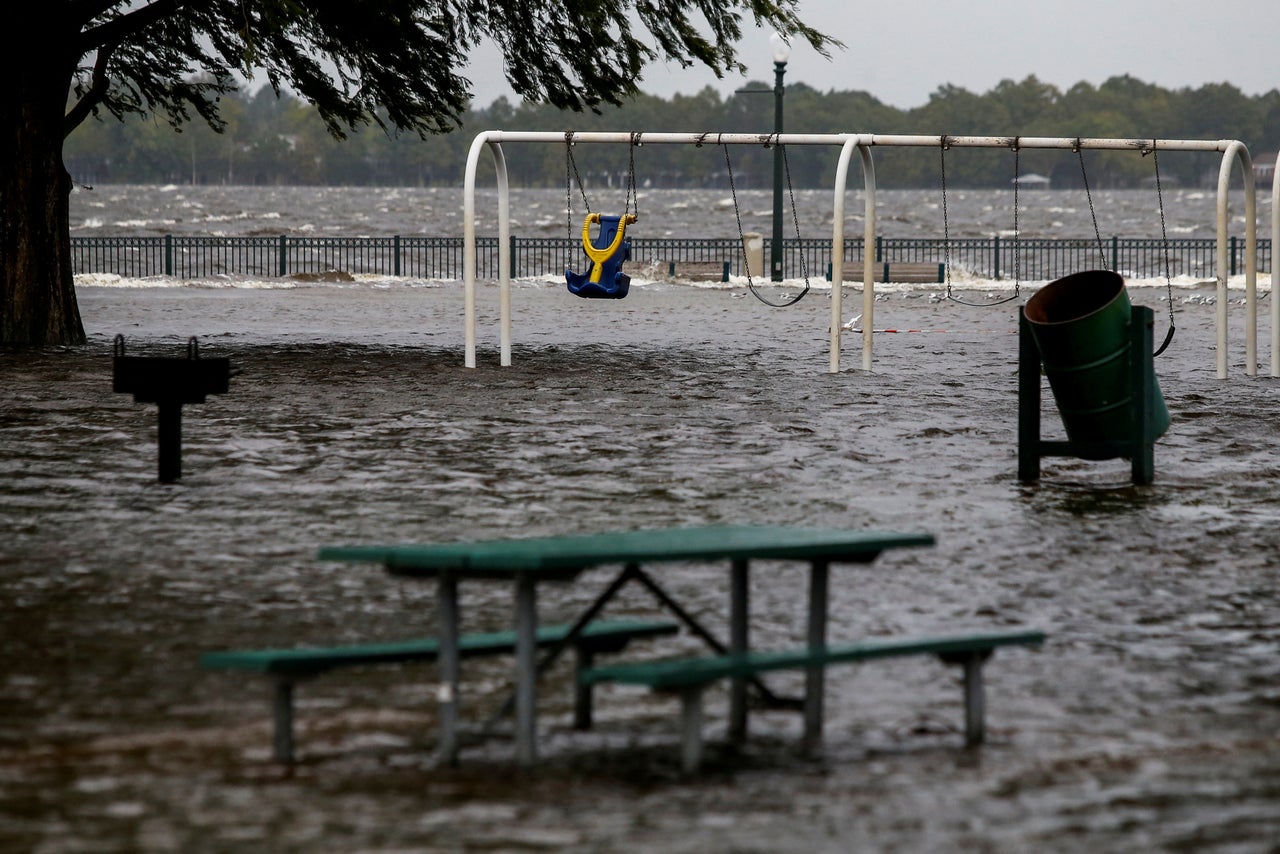 North Carolina Governor Roy Cooper told a news conference that the "historic" hurricane would unleash rains and floods that would inundate almost the entire state in several feet of water, Reuters reports.
Early on Friday, the downtown area of the city of New Bern, on the Trent and Neuse rivers near the North Carolina coast, was underwater as emergency crews conducted several rescues, according to reports on social media.
A gauge in the city of 30,000 people showed the Neuse River was recording 9.6 feet of inundation, the National Hurricane Centre (NHC) said.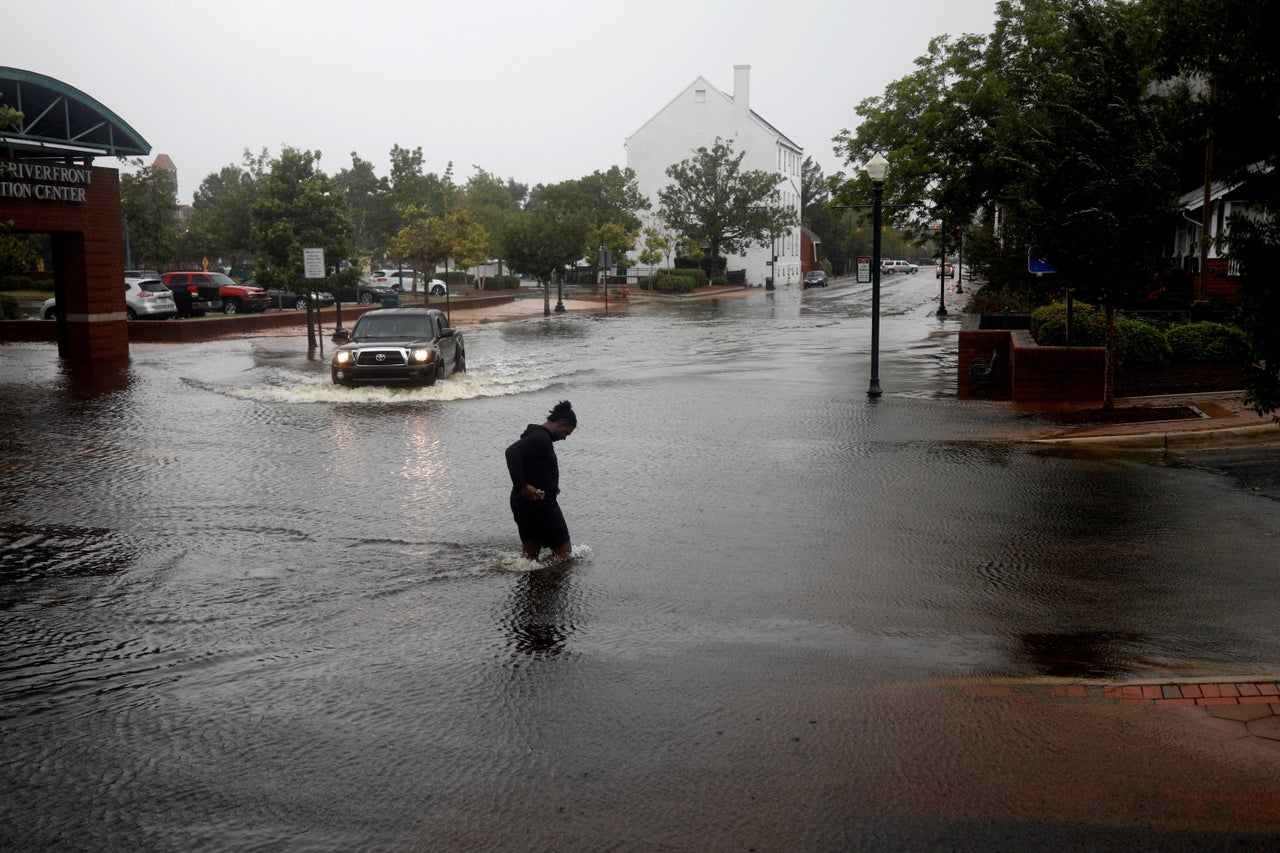 At least 150,000 people were without power in North Carolina early on Friday with the brunt of the storm yet to come, according to utility companies. Millions were expected to lose power from the storm and restoration could take weeks.
Roads and intersections on North Carolina's Outer Banks barrier islands were inundated.
Florence's top winds were clocked on Thursday evening at 90 mph (150 km/h) as it churned in the Atlantic Ocean, down from a peak of 140 mph (224 km/h) earlier this week when it was classified as a Category 4 storm before being downgraded.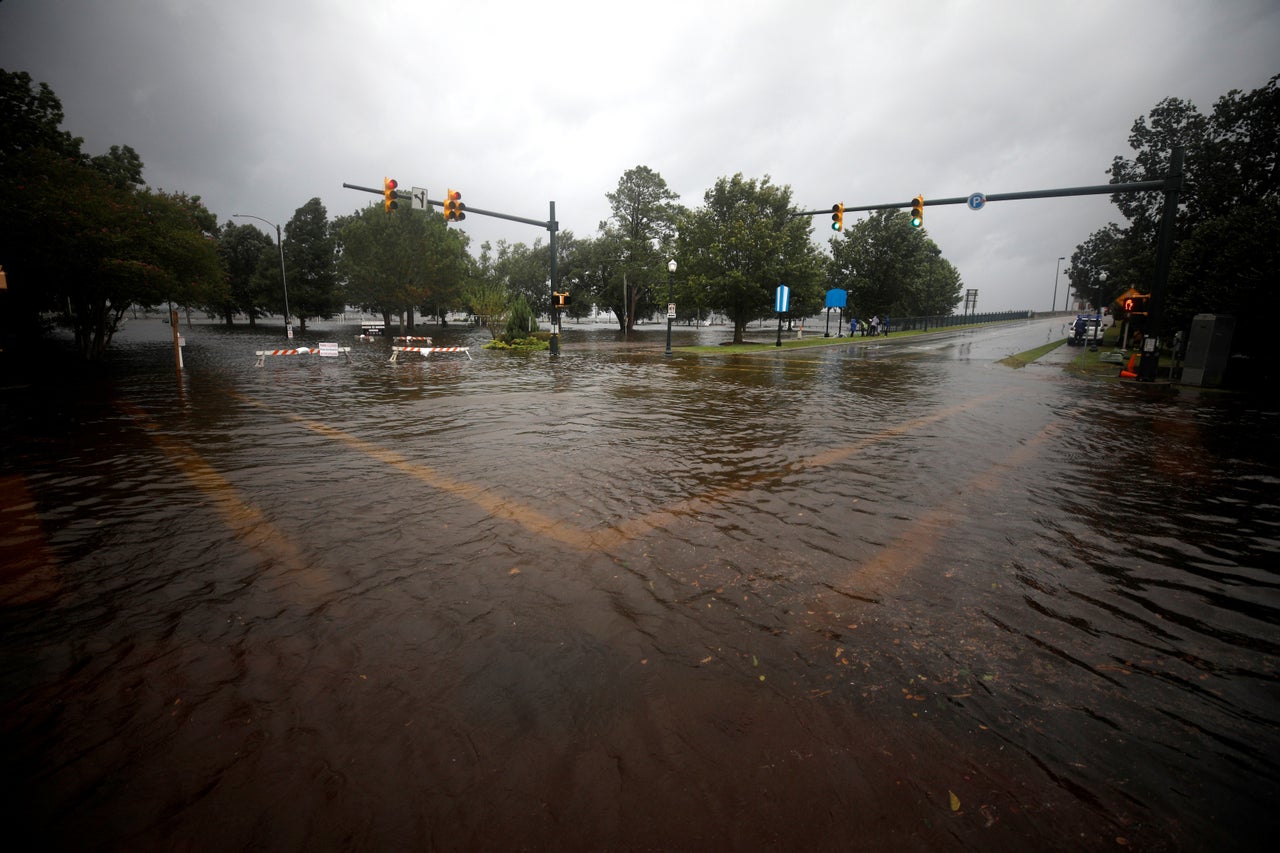 The storm's centre was about 50 miles south of Morehead City at around 11 pm (03:00 GMT Friday).
About 10 million people could be affected by the storm and more than 1 million had been ordered to evacuate the coasts of the Carolinas and Virginia, jamming westbound roads and highways for miles.
At least 12,000 people had taken refuge in 126 emergency shelters, Cooper said, with more facilities being opened.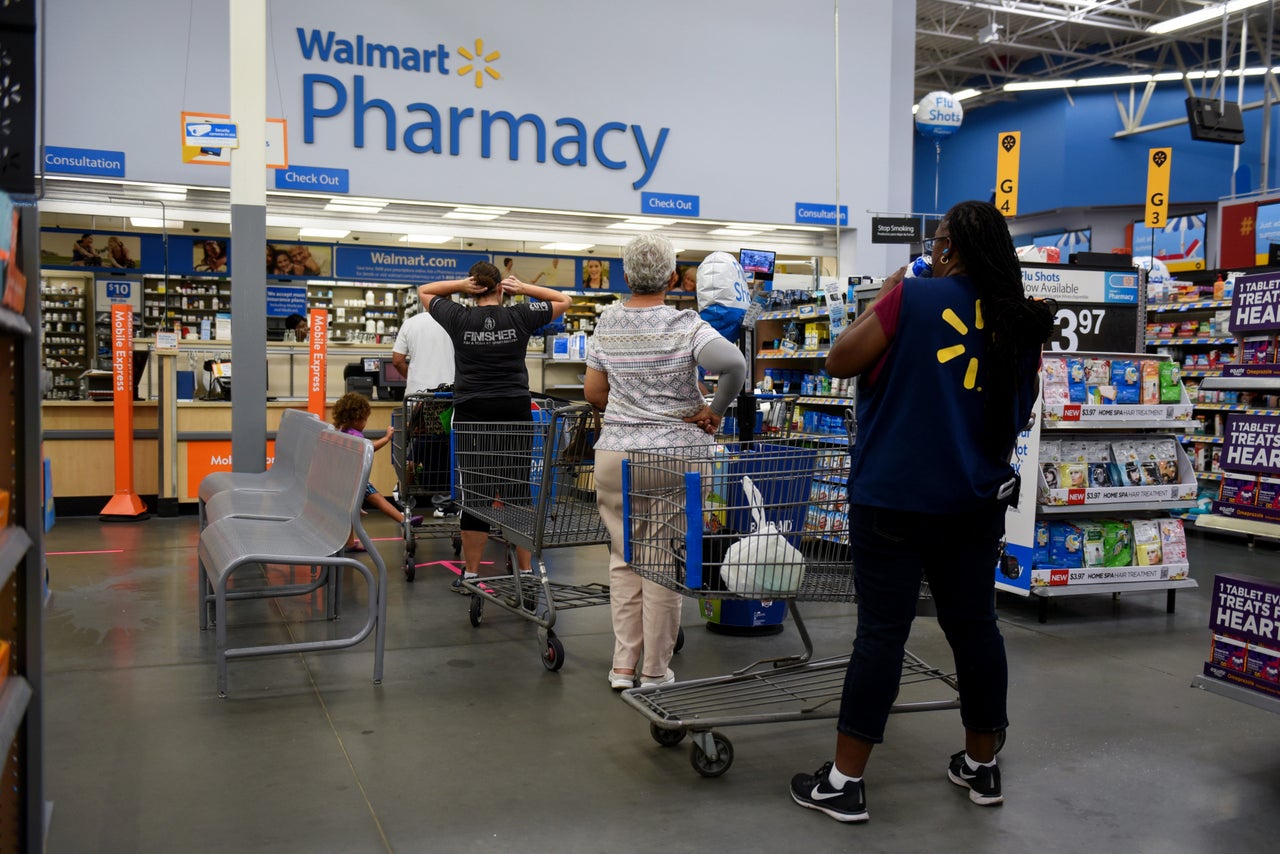 The NHC warned the threat of tornadoes was increasing as Florence neared shore and South Carolina Governor Henry McMaster said the heavy rain could trigger landslides in the west of his state.
NHC Director Ken Graham said on Facebook the storm surges could push in as far as 2 miles (3 km). Heavy rains were forecast to extend into the Appalachian Mountains, affecting parts of Alabama, Tennessee, Kentucky and West Virginia.
Emergency declarations were in force in Georgia, South and North Carolina, Virginia, Maryland and the District of Columbia.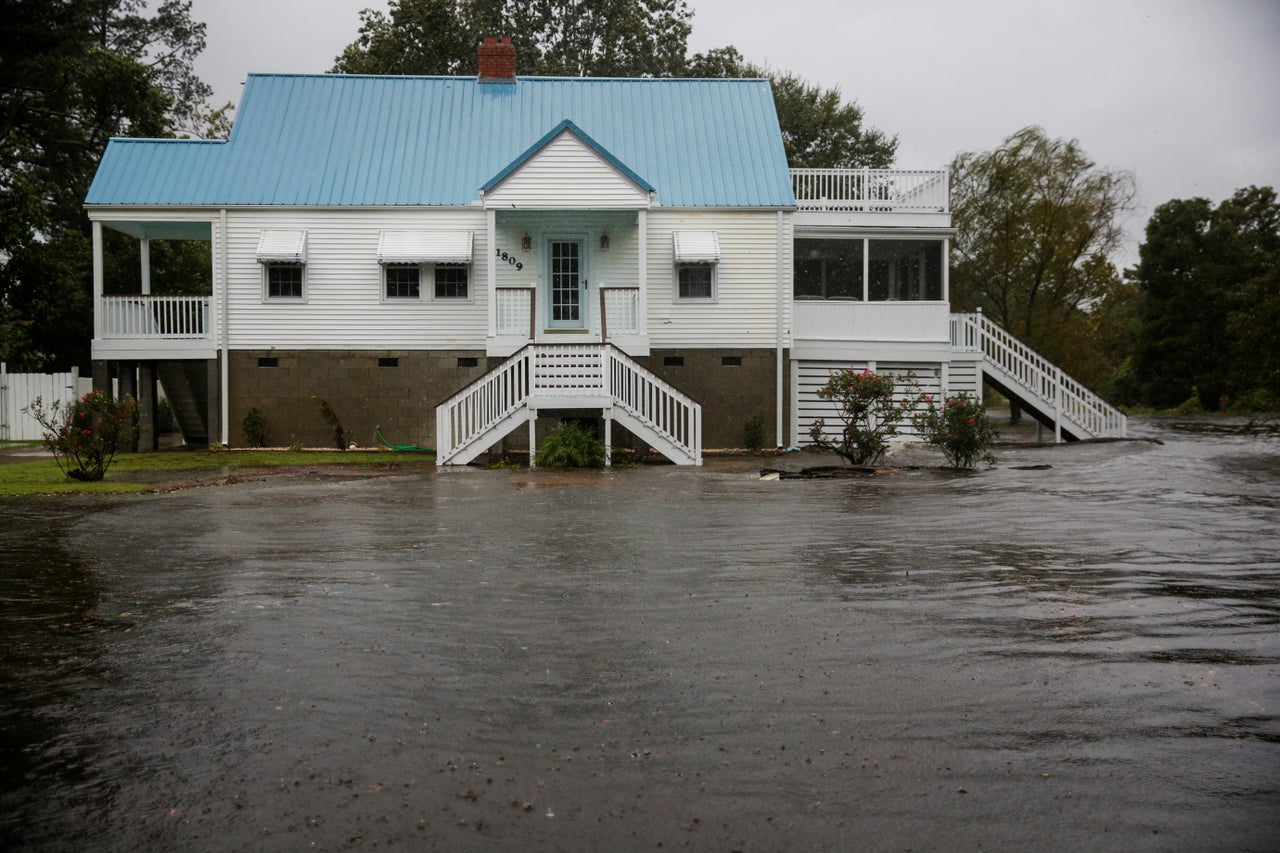 Despite pleas from officials, some residents ignored calls to evacuate.
Near the beach in Wilmington, a Waffle House restaurant, part of a chain with a reputation for staying open during disasters, had no plan to close, even if power was lost, and there were lines to get in on Thursday evening.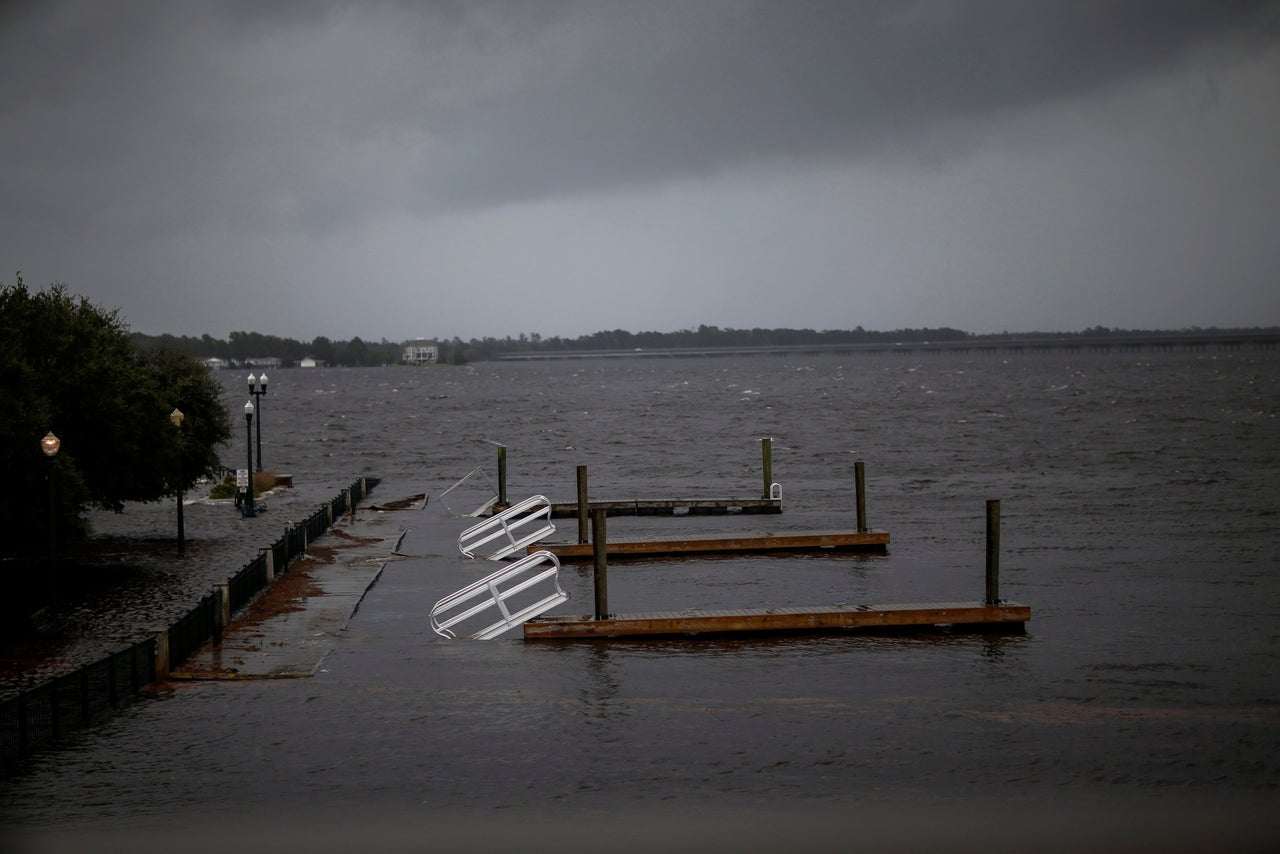 Will Epperson, a 36-year-old golf course assistant superintendent, said he and his wife had planned to ride out the storm at their home in Hampstead, North Carolina, but then reconsidered. Instead, they drove 150 miles (240 km) inland to his mother's house in Durham.
"I've never been one to leave for a storm but this one kind of had me spooked," Epperson said.