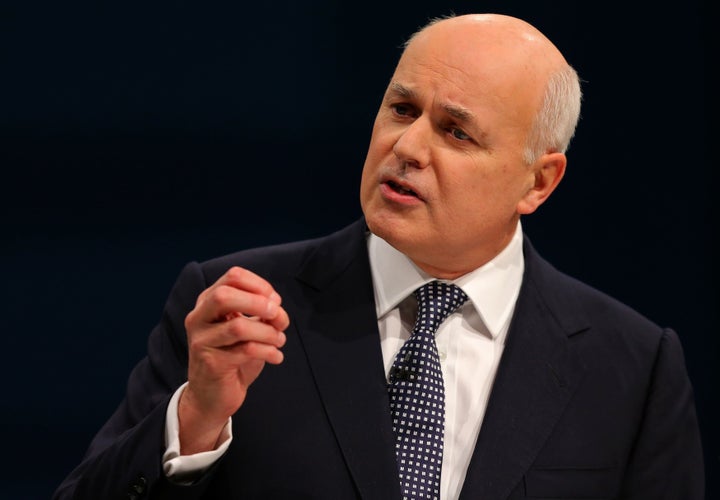 Iain Duncan Smith has defended Boris Johnson from accusations of racism, after the London mayor said President Obama may have an "ancestral dislike" of the United Kingdom.
On Friday Boris was heavily criticised by the pro-EU campaign for referring to Obama as "part-Kenyan".
But Duncan Smith said this morning Boris had "simply referred to some of the reasons why he [Obama] may have a particular lack of regard for the UK".
"I know Boris very well in no way can you describe him as that. He has fought against that time and time again as I have, any kind of racism," he told BBC Radio 4's Today programme.
Asked whether it was possible to see a "racist dog-whistle" in Boris' comment, the former work and pensions secretary said "no, you can't".
He added: "I think there is nothing worse that demeans politics than when another politician jumps up and down and in losing any kind of argument wants to kind of hurl a name like racist at people I find that absurd."
"I'm not saying Boris was wrong, but if you're seen to be attacking the man and not the ball then that's not where we need to be," he told Sky News on Sunday.
Writing in The Sun, the London mayor said the removal of a bust of Winston Churchill from the White House in 2008 showed he was uninterested in the UK-US relationship.
"Some said it was a snub to Britain. Some said it was a symbol of the part-Kenyan President's ancestral dislike of the British empire – of which Churchill had been such a fervent defender," he wrote.
Obama used his visit to London to issue a stark warning that Britain would be at the "back of the queue" for any free trade negotiations post-Brexit.
However Duncan Smith said this was not as worrying as it sounded as "the queue so far consists of one treaty negotiation, that's the EU".
And in an attack on the "cosy consensus" between Obama and David Cameron, Duncan Smith suggested the prime minister had put the words into the president's mouth. "I have never heard an American use the word 'queue' before," he said.
"Of course the elites want to remain. They will always have power. The losers are the hundreds of millions of Europeans whose only power is their vote – their ability to sack their governments at elections," he said.
"That power is being taken away. It is indefensible, and it will lead to real trouble. We can be stronger, richer, more influential if we vote Leave. In believing that we can all be scared into thinking otherwise, the Remainers are fatally underestimating the British public."
Today the pro-Brexit campaign hopes to move the debate onto immigration. Michael Gove has warned the UK faces a migration "free for all" unless it breaks away from Brussels.
Writing in The Times, Gove insisted potential new members of the EU such as Turkey and Albania posed a "direct and serious threat" to public services like the NHS, and social harmony.
Popular in the Community