The advert, which was banned by the advertising regulatory body for being "too political", has sparked anger on social media from people who disagree with it being kept off our TVs.
The high-street supermarket elected to do something different this festive period and, rather than focus on tables filled with festive food, highlight an important environmental issue in their ad.
The banned animation – originally created by Greenpeace and now available to view on YouTube – tells the story of rainforest destruction caused by palm oil production via its impact on an endangered orangutan. In April 2018, Iceland pledged to remove palm oil from all its own-brand food lines. The advert failed to secure approval on the grounds of it being "seen to support a political issue".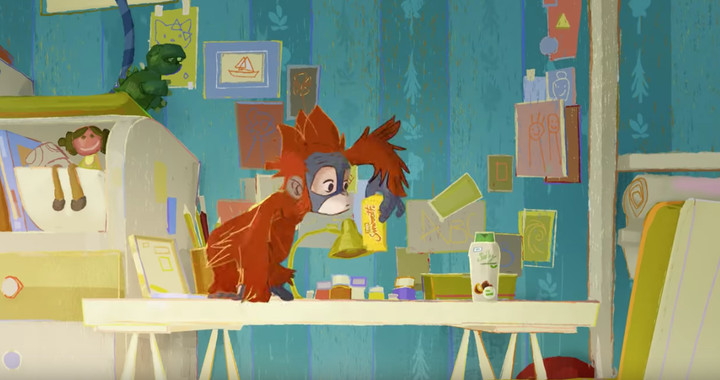 "This is a disgrace," commented author Matt Haig on Twitter. "Saving the planet is NOT POLITICAL. Unless, living is political. No planet, no life. If big companies - the ones with most power on this issue - are punished, it sends a terrible message. This decision should change."
Haig added that he felt there has always been stigma against environmentalism. "My dad was mocked in the 1980s when the issues were the Ozone layer and acid rain and deforestation," he wrote. "He was seen as a tree hugger. Sad to see that attitude still linger in the face of terrifying science."
Thousands of people have since got involved in the debate, including actors, authors, TV presenters and MPs.
It was the flurry of tweets on social media that inspired Twitter @Jasmada99 to set up a petition against the ban.
"Why should a Christmas advert that is emotional, touching and helps to spread a message about saving the environment and orangutans be banned?" she wrote. "I believe the ban should be overturned and shown on our TVs to help spread an important message."
At the time of writing, the petition had gathered nearly 3,000 signatures.
Shortly before the release of the advert on YouTube, managing director of Iceland Richard Walker said he hoped consumers would take to social media to view the film. "Our commitment to help protect the home of orangutans remains extremely close to our hearts," he said.
"We are proud to be encouraging consumers to make more sustainable choices, even without the support of TV advertising, ahead of the Christmas shopping season.'