Nothing says Christmas quite like putting up a giant fir tree in your living room - the smell of the pine, the decorations, the angel on top. But as much as we love a Christmas tree that doesn't mean we want to eat them.
So, what was Iceland thinking by launching 'Christmas Tree' crisps? Made with oil from real pine needles, the new offering is part of the supermarket's luxury crisp range, alongside pigs-in-blanket flavour (we're totally on board) and lobster flavour (for those too fancy for a bog-standard prawn cocktail).
Head chef Neil Nugent said the crisps taste "unlike any other festive flavour" – a wild combination of ready salted flavour with a hint of pine. Intrigued and slightly perplexed, we put them to the test.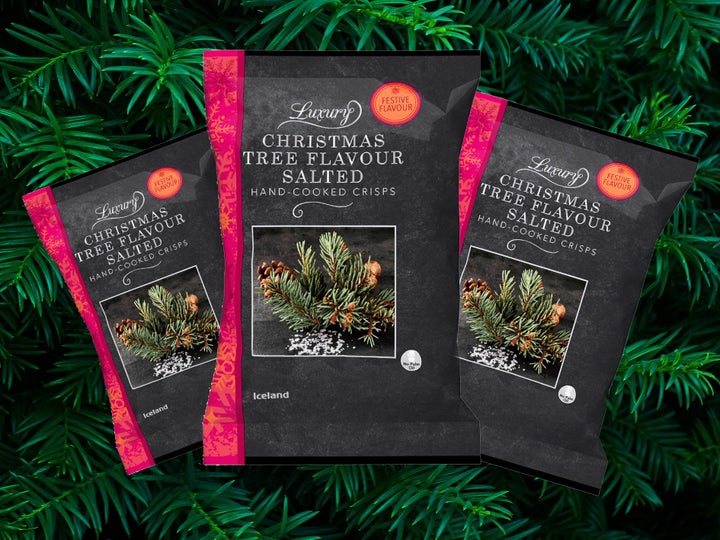 In terms of expectation, suffice to say no one was particularly looking forward to trying them – note, this could be a hurdle to customers buying the product.
One feared the crisps might taste like car air freshener, which they later confirmed to be true, albeit "with a mix of washing up liquid". Yum.
Another said: "Even without knowing what to expect they still disappointed me."
While eating the crisp, reactions were mixed, if mainly negative, but most agreed the crisps were too oily and over-salted.
At first crunch, one reporter described them as "a good crisp", that is, until the aftertaste kicked in, which is where most reviewers were repelled. "They were honestly disgusting… the taste of wood had me retching," said one. Another needed "several gulps of tea" to wash away the aftertaste.
Despite tasting what one might expect a Christmas tree to taste like, the crisps failed to make our reporters feel festive on an early October morning. And when asked whether they would be buying the crisp? A resounding no all round.
Luxury Christmas Tree Flavour Salted Hand Cooked Crisps, £1.00 (180g).