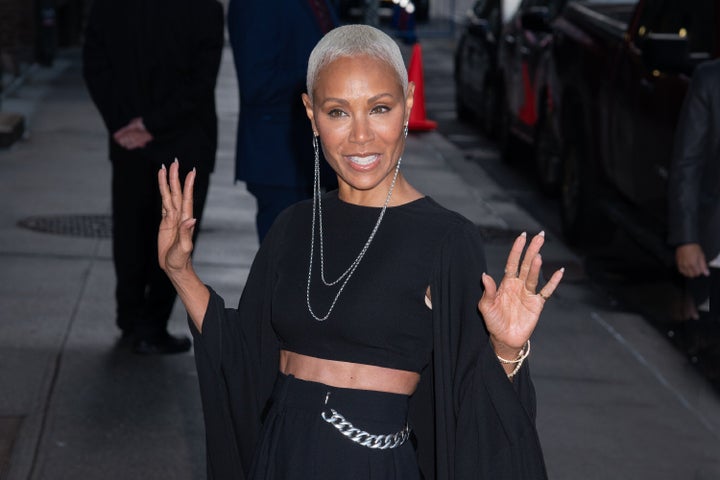 However, while social media is quick to blame Pinkett-Smith for all of these revelations and saying that she is humiliating Will by revealing personal details of their marriage... he did it first.
That's right. The first person to spill-all on their marriage was actually Will himself in his 2021 memoir aptly named, "Will".
The beginning of the end
In his book, Will spoke about the extravagant birthday bash he had planned for his wife's birthday, describing it as the "Taj Mahal" of birthday bashes, adding that it would be, "something she would never forget: a public display of my love and affection that would fix everything". The actor added that he planned the party for three years.
Will said he shut down an entire hotel in Santa Fe, New Mexico, and invited dozens of their closest friends and family for a three day weekend birthday extravaganza that would involve nightly gourmet dinners and a "finding your roots" style documentary about Jada's life.
One of the featured moments in the documentary which was screened to all guests was Jada's grandmother who had passed away spoke directly to family members in the audience and Jada herself. Will wrote, "I had seen the video a hundred times by this point, so I was only watching Jada. The entire place is in tears — her family, my family, everybody"
"All except Jada. She sat motionless, refusing to make eye contact with me. The video ends — family and friends erupt in a standing ovation".
Once this part was over, the screen rose and Mary J.Blige performed.
While this may seem like a huge romantic gesture (personally... not so much), Jada did not think so.
Recalling that night, Will said that once they got back to the hotel, she refused to speak to him until eventually telling him to cancel any other plans he'd made. She didn't want to do them.
Eventually, as per his book, Will asked her "What the hell is your problem?!" and his wife retorted that the evening they'd just had was "the most disgusting display of ego I have ever seen in my life!".
"The pressure cooker of our perfect picture was cracking"
That night, it seemed, was the start of what was set to be a very drawn-out separation.
Will said they spent the night screaming at each other "at the top of our lungs, which was very uncharacteristic"
He spoke candidly saying "the pressure cooker of our perfect picture was cracking. Our marriage wasn't working, we could no longer pretend. We were both miserable, and clearly something had to change".
He went on to say they were suffering the "brutal death" of their romantic fantasies, the burning away of the idealistic illusion of the perfect marriage and perfect family".
So much so that following the fight, the couple came to a mutual decision that they should work on their issues separately.
"We were going to seek our distinct, innermost personal joys, and then we were going to return and present ourselves to the relationship and to each other already happy — not coming to each other begging with empty cups, demanding the other person fulfill our needs"
This was in 2011, five years before the pair decided to live separate lives from one another but, is divorce on the cards?
Speaking to NBC News, Jada said, "I made a promise that there will never be a reason to get a divorce. We will work through whatever". Adding, "I just haven't been able to break that promise".
However, Jada did admit that she and Will do live separately.
Jada Pinkett-Smith's book Worthy is out now and we expect that there's even more of their chaotic revelations contained in the pages of it but at this point, people are getting tired. Some critics on X saying that everything they've learned about the pair has been against their own will.
Personally? I'm invested.