IKEA has recalled a bat cape costume sold in the UK over concerns it could injure or "strangle" children.
The Swedish retailer said it had received reports that its LATTJO cape had caused minor injuries to children's necks.
None of the children required medical treatment, but IKEA said it had taken the precautionary step of recalling the costume "due to the risk of strangulation", according to PA.
"IKEA is recalling LATTJO bat capes after reports that about three children have received marks and scratches on the neck while using LATTJO bat capes," a statement from the company read.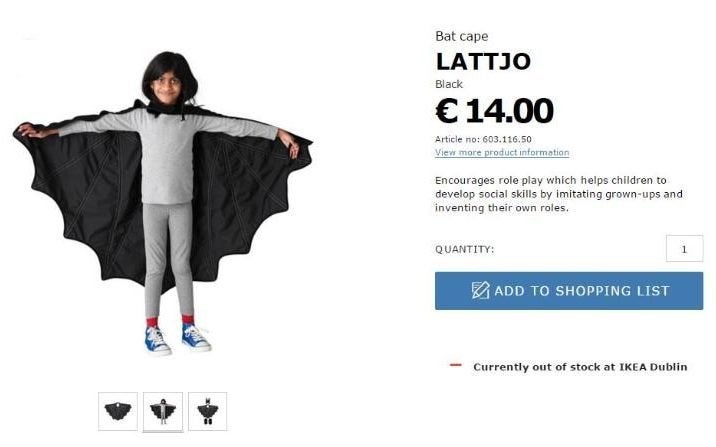 "The cape got stuck and didn't detach easily enough from the children's necks," the statement continued.
"No injuries which required medical treatment have been reported but, due to the risk of strangulation or injuries to the neck, IKEA takes precautionary measures and recalls the product.
"IKEA apologises for any inconvenience this may cause."
Customers can return the cape to any IKEA store for a full refund.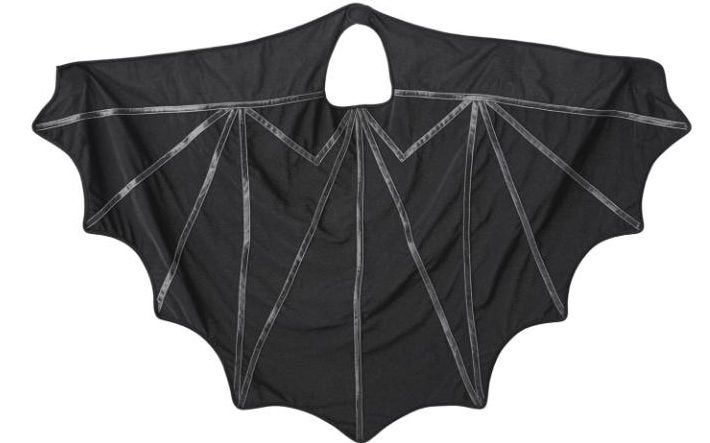 The costume had been sold in all of the countries IKEA has stores in except Russia and Indonesia since November 2015, but it is now no longer listed as available on IKEA's website.