Krissy Thomas went from 360 lbs (25.7 stone) to 150 lbs (10.7 stone).
She posted side-by-side photos, posing with one of her work colleagues, to show her dramatic transformation.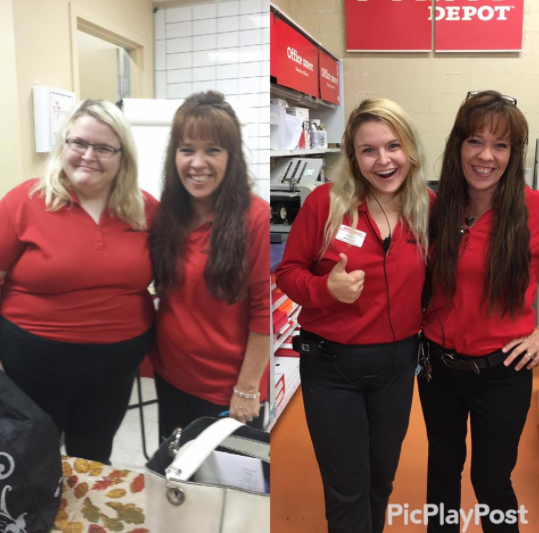 Thomas admitted she is not a weight loss expert, but said exercise and tracking her food helped her shed the pounds.
"Tell someone you love your weight and give them updates once a week," she advised.
"If you fail, you feel like you let them down, too, instead of just yourself.
"I was used to letting myself down. But letting my ma down hurt."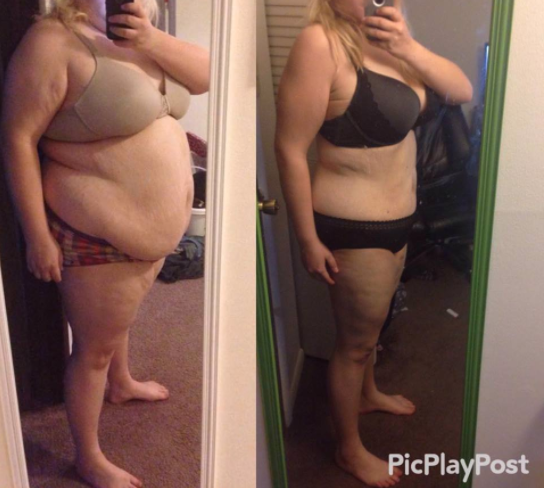 Speaking to The Huffington Post UK, Thomas said she was "obese for as long as [she] could remember".
As a teen, she ate around 400 calories worth of cereal for breakfast, 1,000 calories of "cafeteria food" for lunch and then a quick dinner.
"Dinners from a working mother and father weren't always very nutritional. It made sense that I got big," she said.
But when she went to university her habits became even more unhealthy.
"I hated cooking, worked 30+ hours a week, acted as anchor for a weekly show, produced and was a full time student," she said.
"When I got done for the day, I would have one huge meal. McDonald's, or one of the chains I got as a meal plan at my uni. My hectic schedule didn't change much for a while. But I started walking too and from school and did it twice a day, each way being a bit over a mile."
Thomas said she decided to lose weight because she wanted to improve her health.
She'd been experiencing pain in her hips and found it difficult to walk before losing weight.
"I was sick of not being the person I wanted to be," she said.
"Forcing someone else to lose weight doesn't do it. It is a choice that person has to make."
Thomas introduced healthy snacks into her diet, such as bananas, apples, oranges, sweet peppers, carrots, cucumbers and pickles and soon started losing weight.
She said anyone who truly wants to change their lifestyle should stick to a healthier diet at all times, including the weekend.
"Make healthy life choices that will stick for life and continue," she said.
"I know I have to stay at my weight and I have worked hard to do so for six months. I will have to for life."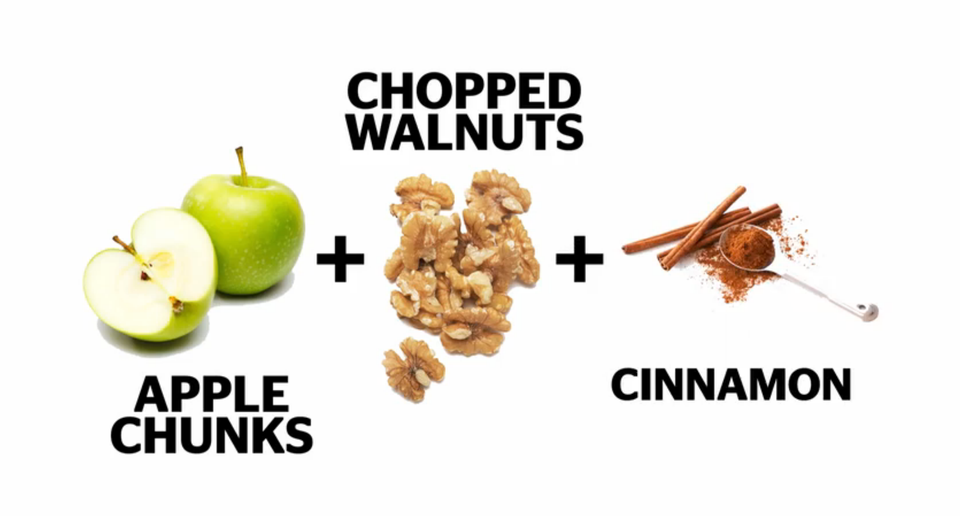 12 Foods For Weight Loss