Inadequate regulatory processes for vaginal mesh products used to treat stress incontinence have exposed women to 'unnecessary harms', experts have warned.
Prior to that, MPs had debated the possible banning of vaginal mesh, following claims by women that complications from devices had left them unable to walk, work or have sex.
In the latest report, health experts argue that regulatory failings have enabled new vaginal mesh devices to be brought to market with inadequate evidence of their safety.
The report states more than 100,000 women around the world are now suing manufacturers after developing serious complications.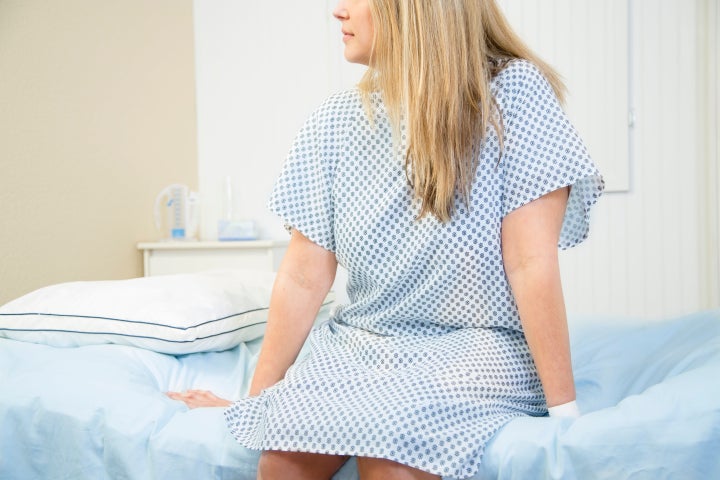 A vaginal mesh implant, sometimes referred to as a sling implant, is a treatment given to women who experience pelvic organ prolapse and incontinence.
It's frequently given to women who've experienced complications after childbirth and involves inserting a synthetic net material in the placement of weak connective tissue or ligaments.
In light of recent debate surrounding the devices, Professor Carl Heneghan and colleagues at Oxford University's Centre for Evidence Based Medicine looked through the history of vaginal mesh approval.
Their report highlights that in the US, vaginal mesh implants were initially class II devices meaning they were considered "lower risk", allowing them to be marketed on the basis of equivalence to existing devices, despite "important changes".
For example, the team traced marketing clearance for 61 mesh devices back through a chain of equivalence claims to only two unique originating devices approved in 1985 and 1996.
Their results show no evidence of any new clinical trial data at the time of device approval for all 61 devices, with empirical evidence of effectiveness from trials emerging on average five years after approval.
In the worst cases, some devices did not have any evidence of safety or effectiveness as much as 14 years after they were approved for medical use.
The researchers argue that changes in design "should have alerted regulators to important differences in the technological characteristics of the mesh that should have negated the use of equivalence".
The report also shows that evidence consistently pointed to a lack of long term data to inform use of vaginal mesh devices. And when longer term evidence did emerge, it identified serious concerns.
In recognition of the growing problems, many countries have already reclassified mesh as high risk, and upcoming guidelines from NICE are expected to include a ruling that vaginal mesh should not be used to treat vaginal prolapse because of safety concerns.
The BMJ report also states new EU regulations, published in May 2017, mean that clinical investigations for class III and implantable medical devices will be required to provide evidence of safety and performance. However, the researchers point out that there is a three-year transition period before these rules fully come into force, in May 2020.
"We think these changes are insufficient, and the long delay in implementation does not represent a timely response to patients' needs," the report says.
"In our view, to be considered safe and approved for widespread use, long term implantable devices should have been evaluated in studies with follow-up of at least five years."
The researchers have recommended the creation of a register of patients for all implantable devices to enable long term follow-up and surveillance.
The report concludes: "Such registries should include unique device identification so that any shortcomings can be more readily tracked, patterns of use monitored, and patients later judged to be at risk more easily identified."