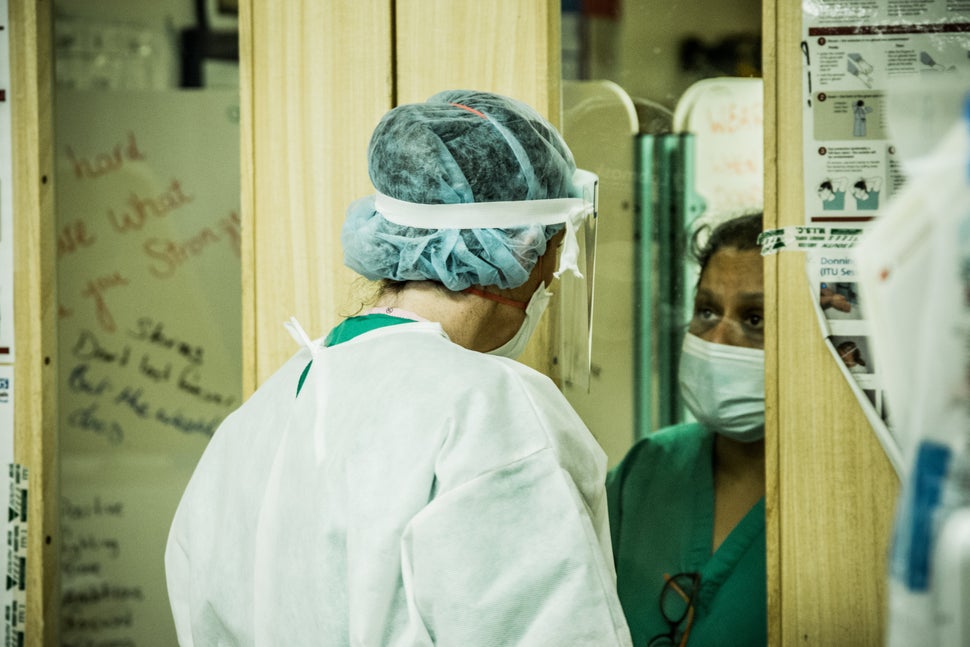 A doctor has photographed his colleagues working in an intensive care unit during the coronavirus pandemic, highlighting the "stresses and pressure" on the ward, as well as the "immense humanity" on display.
Teaching fellow Dr Matthew Jones took the intimate photos of staff during their shifts at The James Cook University Hospital. The doctors and nurses have been busy treating patients from Middlesbrough, North Yorkshire, and the surrounding areas – some of the hardest-hit areas in the UK.
Dr Jones was inspired to capture the series, titled Care in a Crisis, after previously documenting a ward in South Sudan, where he worked as a doctor in 2018.
"I found that photography was a powerful way to help me understand the experience as it unfolded at such speed," he said. "It gave a means to pause and reflect and find answers, and continues to do so even now.
"I wanted to offer that simple resource to staff in intensive care at James Cook, so they could process events and move forward with a sense of what they had achieved."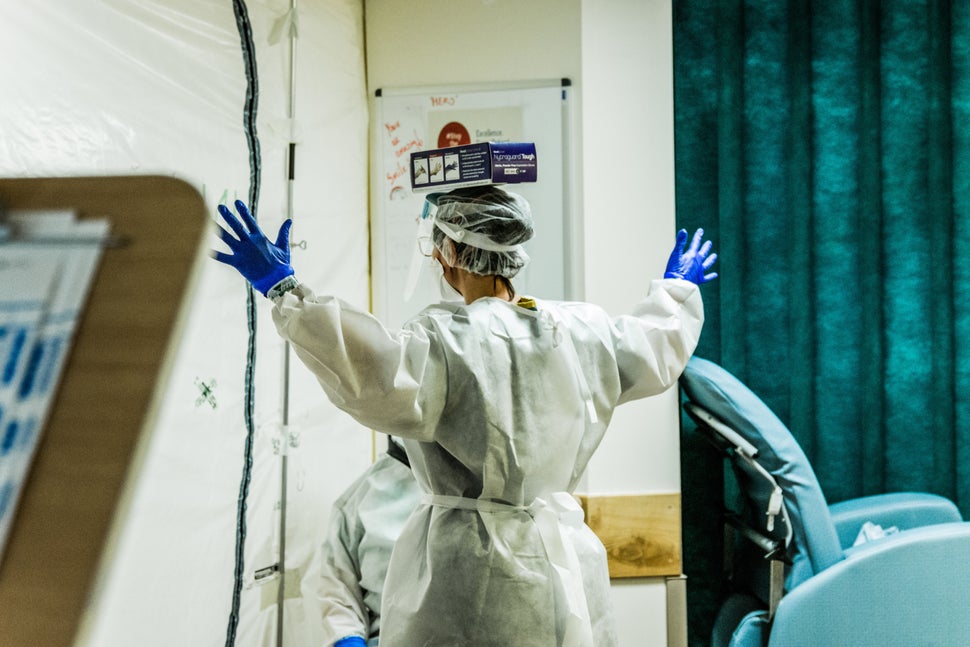 Jones described the atmosphere in the intensive care unit as "amazing".
"You sensed the strong bonds that existed between them all, a real spirit of care for each other's welfare," he said.
"I think the photos do a little justice to the stresses and pressure of the environment, but also the immense humanity on display as staff made such an effort to build bonds with the patients despite the obstacles they faced."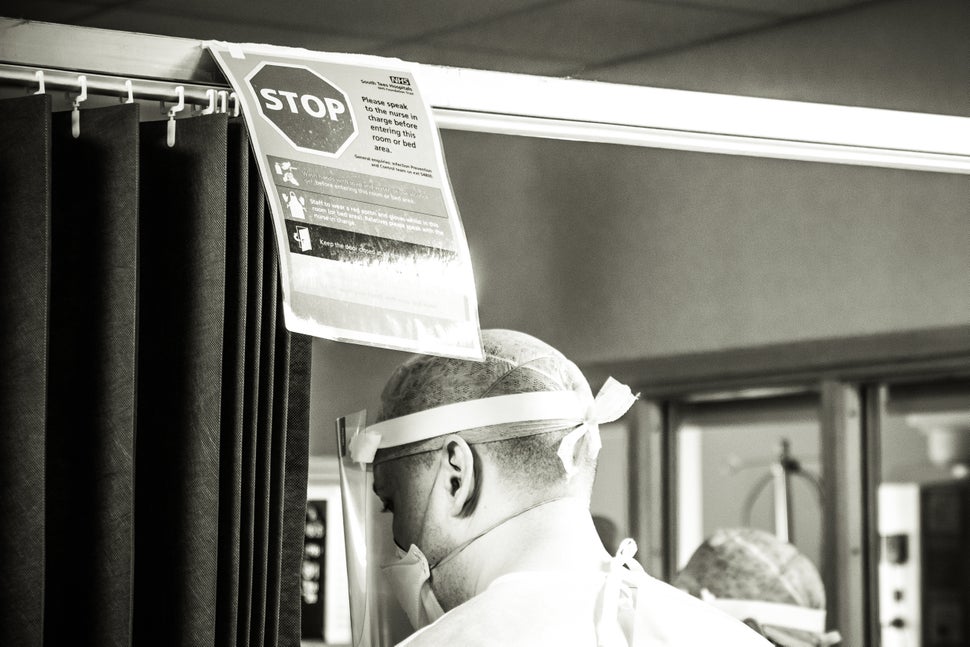 Intensive care consultant Alex Scott worked with Dr Jones to launch a website featuring some of the striking images. Some of their favourites are also on display in the hospital's main atrium.
"This project stands in honour to all those staff who have committed their lives to caring, and had the courage to do so at personal risk in the worst crisis of modern times, and also in tribute to our patients," said Scott.
View a selection of photos from the series below or visit Care in a Crisis to see the full collection.