After two years of relative calm, up to 94 people have been killed and thousands injured on the streets of Iraq this week as protests against government corruption sweep the country.
Political leaders and demonstrators have been urged to pull back "before it is too late" in violence not seen since the defeat of Islamic State in 2017.
Here's everything you need to know...
Why are people protesting?
Iraq's modern history is one of the most tumultuous in the world – decades of war against its neighbours, followed by UN sanctions, two US invasions and then foreign occupation, all culminated in a brutal sectarian civil war and the rise of Islamic State in 2014.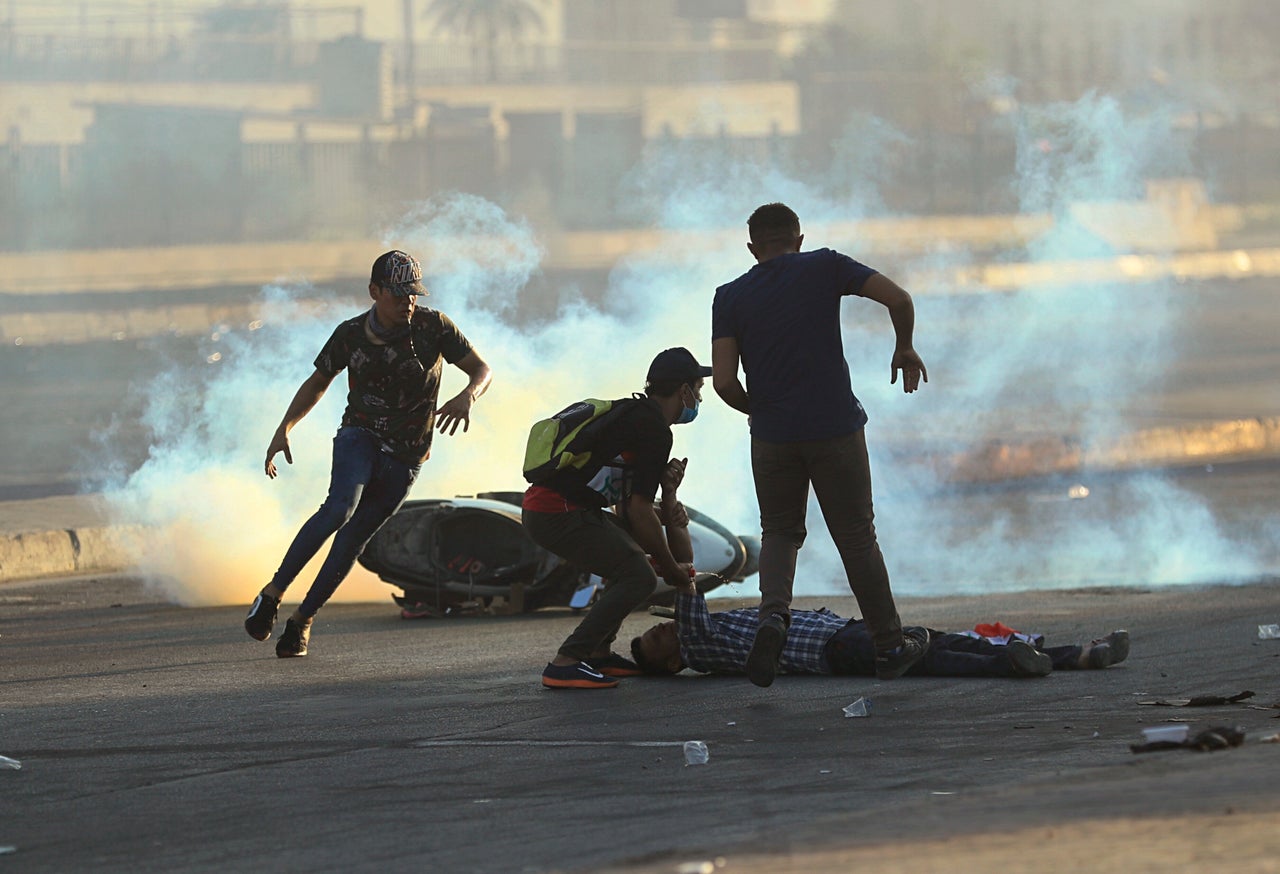 The defeat of the Sunni extremist group three years later led to the first peaceful period in decades and the country is now free to trade for the first extended period since the 1970s.
Oil output is at record levels, filling the coffers of the government – but not its people.
Security is better than it has been in years, but wrecked infrastructure has not been rebuilt and jobs are scarce, Reuters reports.
Protestors blame this squarely on what they see as corrupt leaders who do not represent them.
"We will keep going and we won't back down," said Abbas Najm, a 43-year-old unemployed engineer.
"It has been 16 years of corruption and injustice. We are not afraid of bullets or the death of martyrs."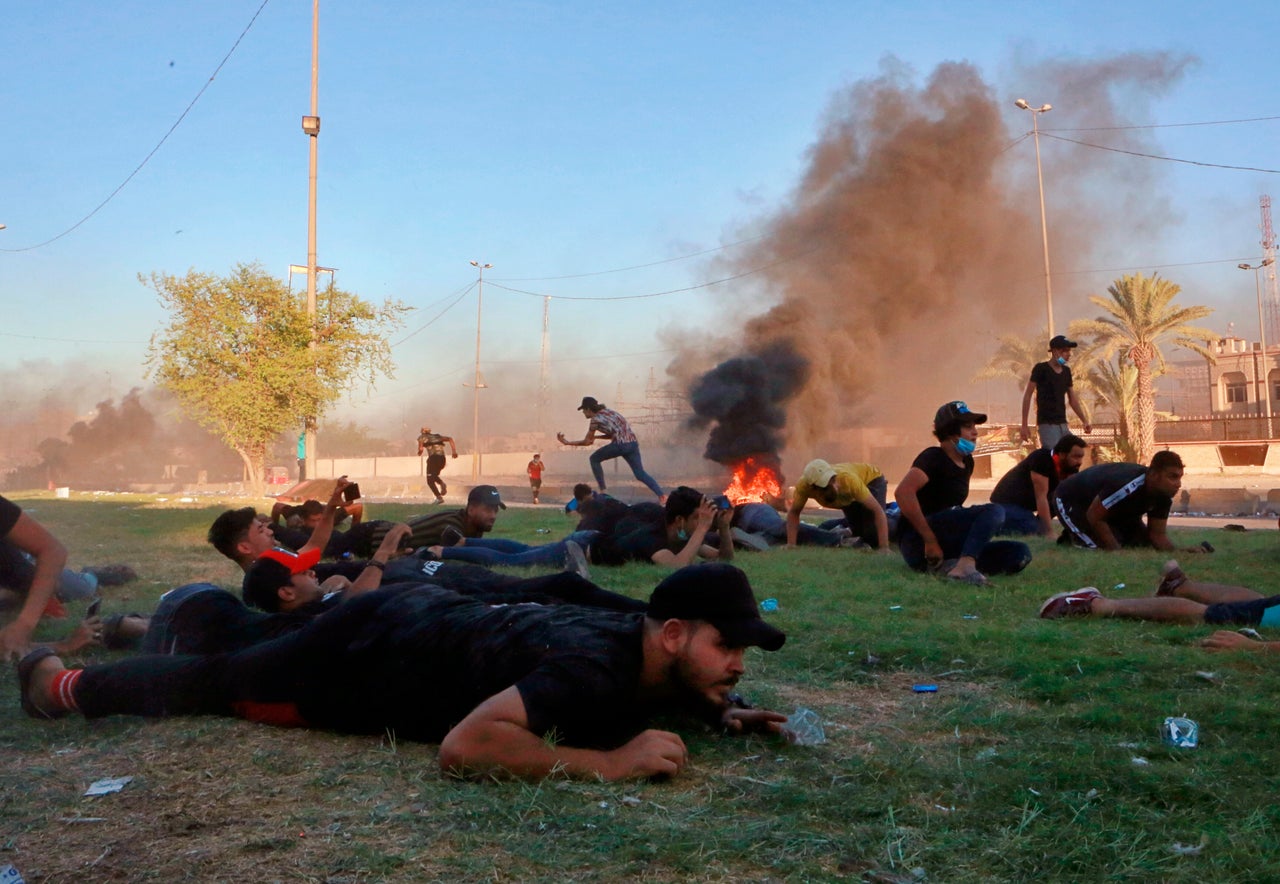 Who are the leaders?
Politically, the prime minister is Adel Abdul Mahdi, a mild-mannered veteran politician who came to power last year as a compromise candidate backed by the powerful Shi'ite groups that have dominated Iraq in recent years.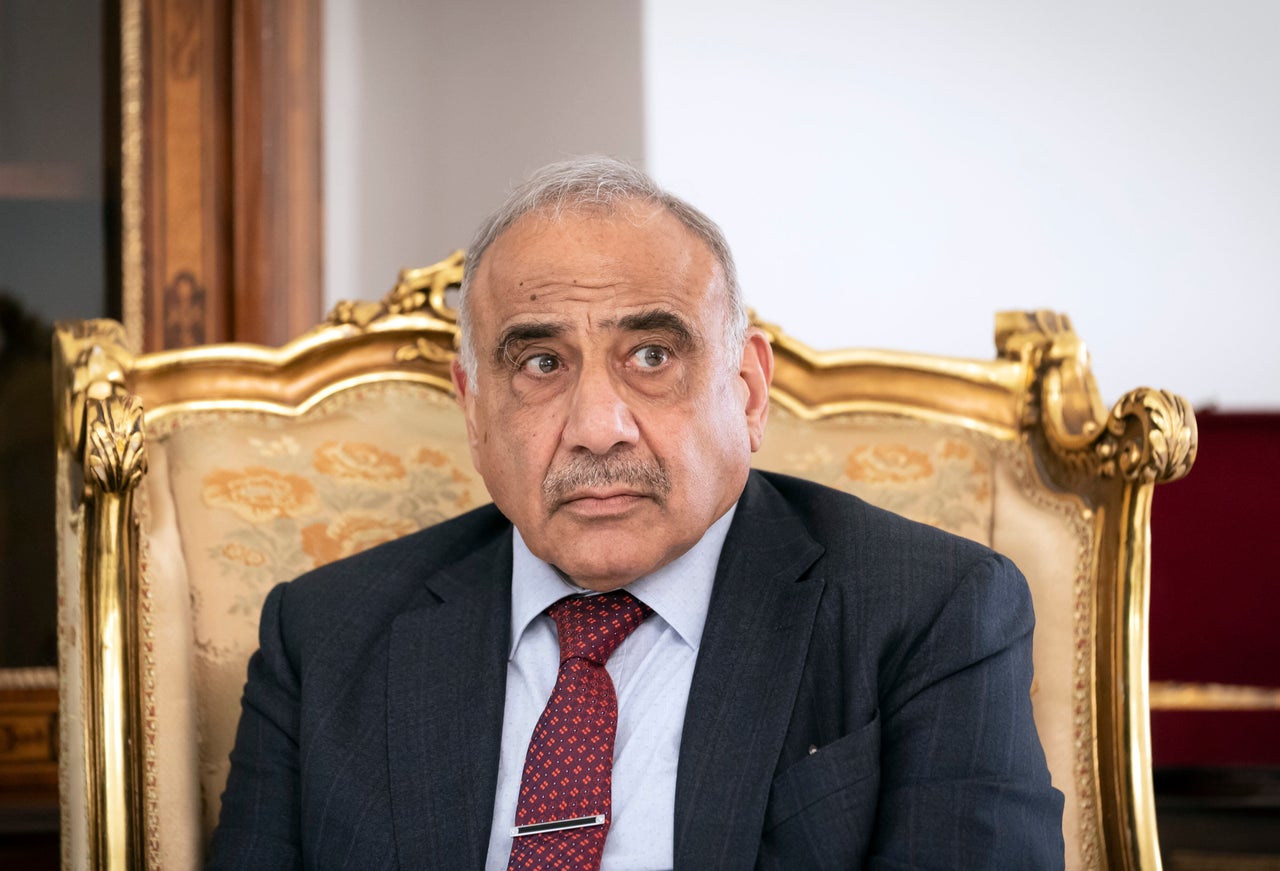 Another influential figure is the powerful Iraqi cleric Moqtada al-Sadr, who has a mass popular following and controls a large chunk of parliament. He also the leader of a militia that fought against the Americans during their occupation.
On Friday al-Sadr demanded the government resign and snap elections be held.
At least one other major parliamentary grouping allied itself with Sadr against the government.
Religious leaders also hold great sway in the country and while the protests are not directed at them, they can influence events on the ground.
Iraq's top Shiite cleric sharply criticised the government over deadly violence gripping the country, urging political leaders and protesters to pull back "before it is too late".
The highly anticipated comments by Grand Ayatollah Ali al-Sistani came hours after Abdul Mahdi called on protesters to go home, comparing security measures to "bitter medicine" that needs to be swallowed.
Who is being killed?
There are reports of both protestors and police being killed and injured though the majority appear to be civilians.
The semi-official Iraqi High Commission for Human Rights, affiliated with the parliament, put the death toll at 94 and said nearly 4,000 people have also been injured since Tuesday.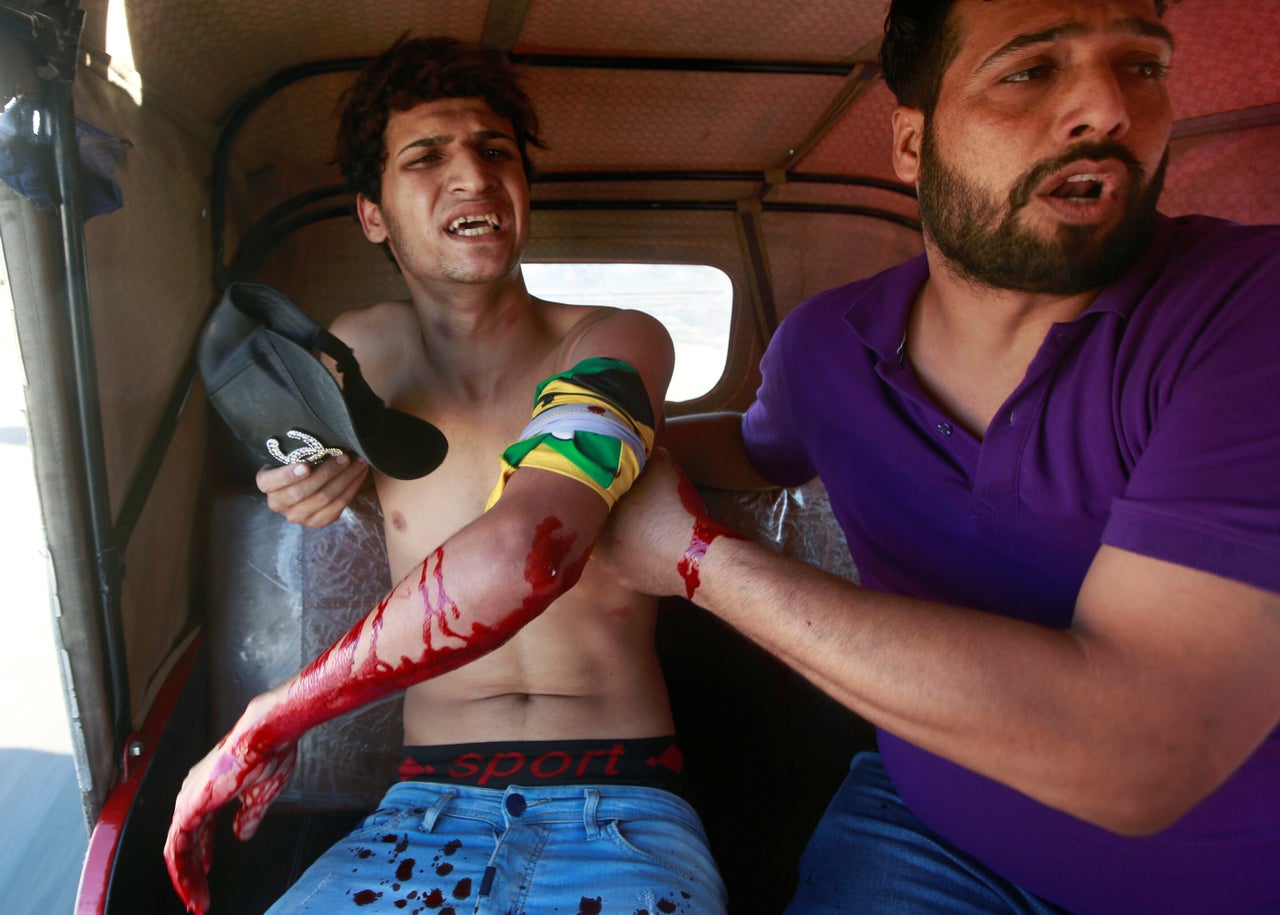 Amnesty International called on Prime Minister Adel Abdul Mahdi's government to rein in the security forces and investigate the killings.
"It is outrageous that Iraqi security forces time and again deal with protesters with such brutality using lethal and unnecessary force. It is crucial that the authorities ensure a fully independent and impartial investigation," said Lynn Maalouf, Amnesty International's Middle East Research Director.
Two policemen and two protesters were killed late on Thursday in the city of Diwaniya some 160 km (100 miles) south of Baghdad and in nearby Hilla one protester was bludgeoned to death, according to police and hospital sources.
Three more died in a district of Baghdad and elsewhere in the capital protesters had set fire to army vehicles, security sources said.
At least 4,000 protesters gathered in Baghdad's Tayaran Square and attempted to march onto the central Tahrir Square but were met with open fire and heavy tear gas.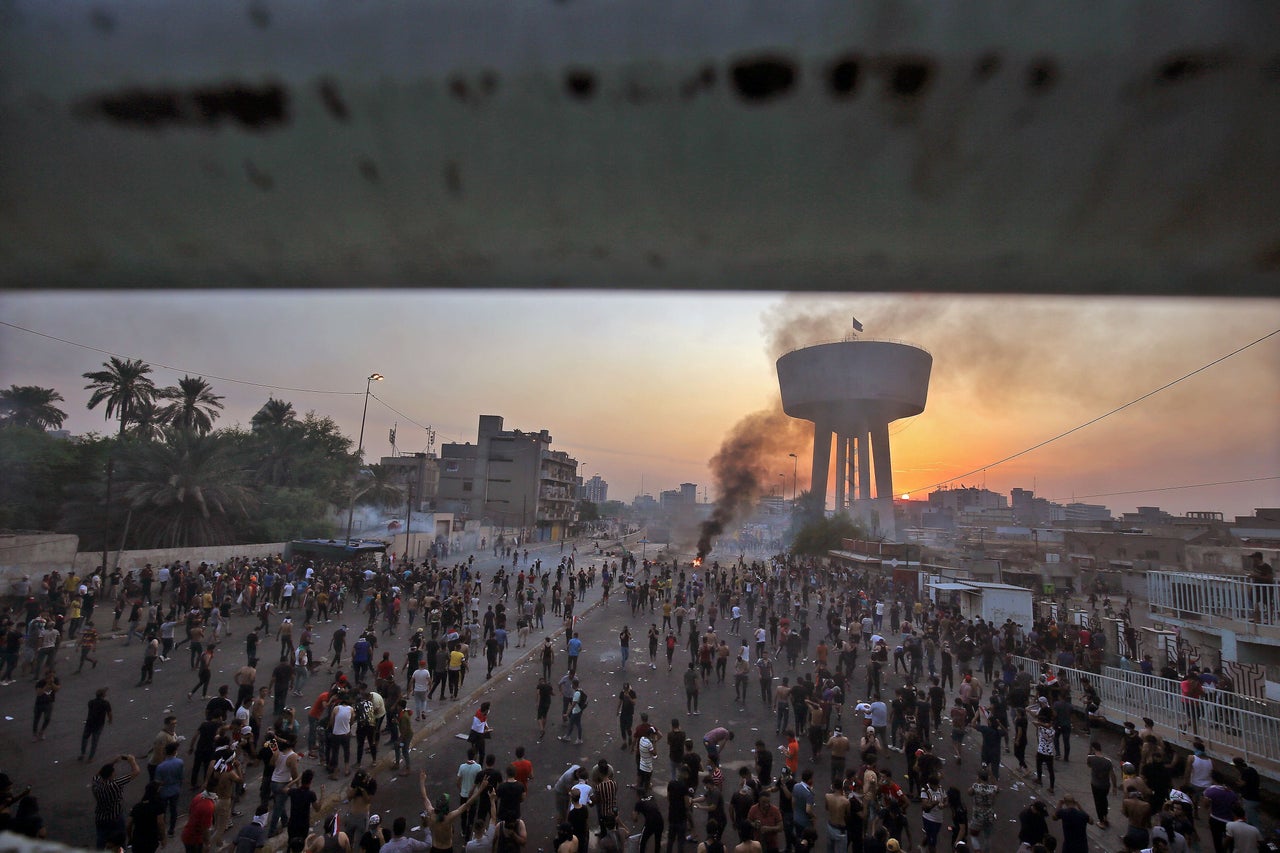 Police said protesters had fired at them in the town of Rifae near the southern city of Nassiriya where seven people were killed overnight and another on Thursday. Fifty people were wounded in Rifae, including five police, they said.
The United Nations urged the government to "exercise maximum restraint" and allow peaceful protests.
Who started the protests?
The demonstrations began in Baghdad on Tuesday and quickly grew and spread to other cities, mainly in predominantly Shi'ite Muslim southern Iraq.
But despite Iraq being riven by conflict between Sunnis and Shi'ite's since the fall of Saddam Hussein in 2003, the recent protests do not appear to be split along sectarian lines.
Most Iraqis have sought to avoid sectarian rhetoric after the brutal experience of Sunni hardline Islamic State - although tension between the two groups still exist.
These protests are about worsening economic and living conditions and are taking place mostly in Baghdad and the Shi'ite Muslim-dominated south, but cut across ethnic and sectarian lines.
Anger is directed at a political class, not a sect.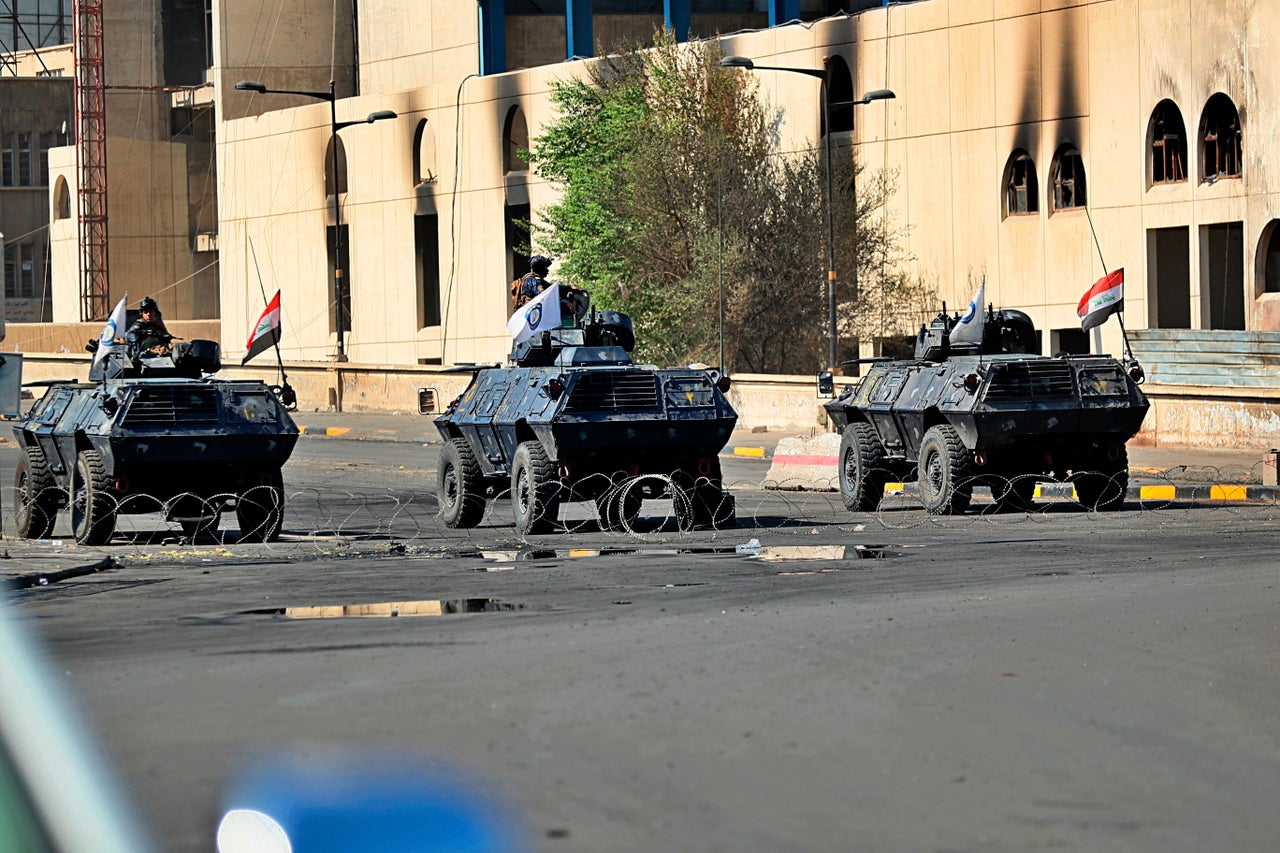 How has the government responded?
Since Tuesday, security forces have fired live rounds and tear gas every day to disperse protesters across multiple provinces, PA Media reports.
Curfews have been imposed in a number of cities and authorities shut roads into the capital Baghdad. Military convoys and reinforcements have also been deployed.
Internet access in much of Iraq has been cut since late Wednesday, in a desperate move to curb the rallies.
Because no political party or group is publicly involved in these demonstrations – not even the so-called opposition parliamentary grouping of firebrand cleric Moqtada al-Sadr who has orchestrated some unrest in the past – the government might struggle to control them.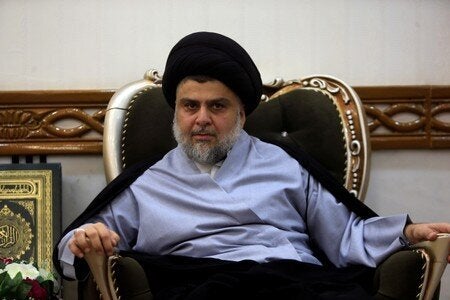 The government has responded with vague reform promises that are unlikely to placate Iraqis.
In his overnight address, Abdul Mahdi pledged reforms but said there was no "magic solution" to Iraq's problems. He insisted politicians were aware of the suffering of the masses: "We do not live in ivory towers - we walk among you in the streets of Baghdad," he said.
The country's parliament speaker proposed on Friday improving public housing for the poor and job opportunities for young people, as well as holding those who had killed protesters to account.
But similar promises and pledges to improve healthcare, electricity and services were made last year by the previous government.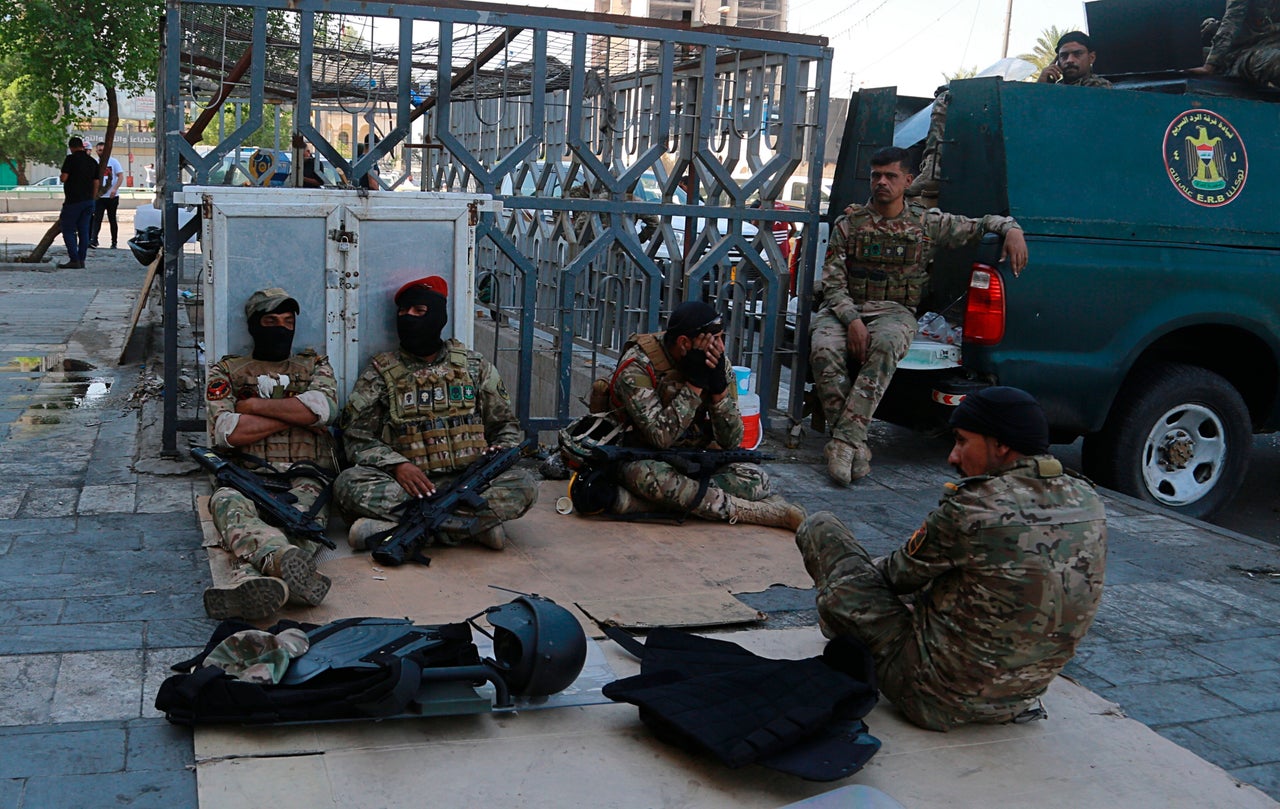 What happens next?
If the protests spread, it is unclear what options the government has and there has been no mention so far of reshuffles or resignations.
Parties that agreed to bring Abdul Mahdi to power, and which control the weak premier, are likely to want to keep him there.
Parliament was set to meet today to discuss protesters' demands but al-Sadr's bloc has said it will boycott the session.