Hidden away behind the O2 in Greenwich, London is one of the most important research and development programmes into driverless vehicles.
The GATEway project has been designed to not only come up with a possible solution to public transport but also to gauge how society feels about these vehicles in everyday life.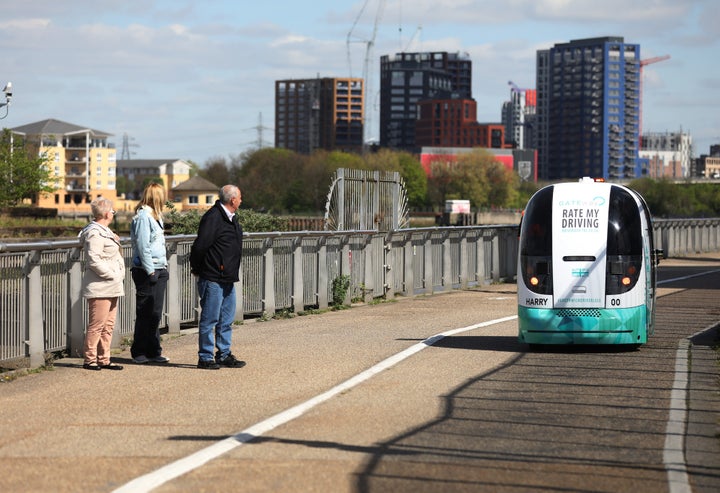 Unlike driverless cars, these pods would act as a form of automated public transport, moving around the city centre providing mobility over short distances.
Developed and built in the UK by Westfield sportscars, the pods are a variation on the automated Ultra Global PRT pods that you might have seen moving around Heathrow Airport.
Unlike Heathrow, the GATEway project sees these pods moving freely along specially designed routes forcing them to interact with cyclists and pedestrians.
For the next month they will be transporting 5,000 members of the public who have signed up to be part of the project.
HuffPost UK went out to Greenwich to see what it was like and to spoke to Jim Hutchinson CEO of Fusion Processing which has created the self-driving software for the pods themselves.