Warning: Graphic content.
Human remains left in mass graves by self-proclaimed Islamic State militants are being unearthed by spring rains in Iraq.
Now the bones of Yazidis killed by the terror group, also known as Isis, have been discovered in Sinjar.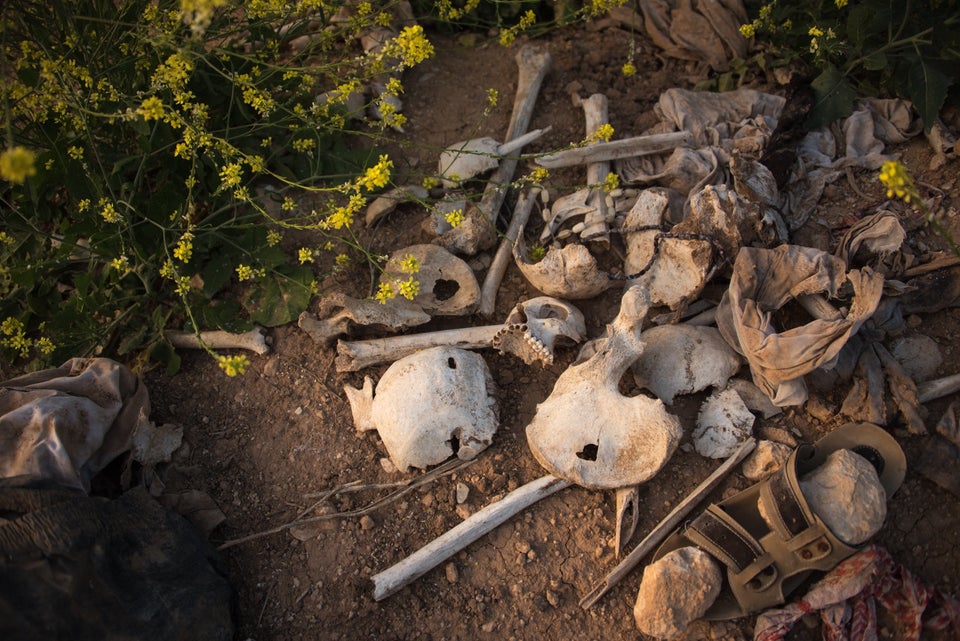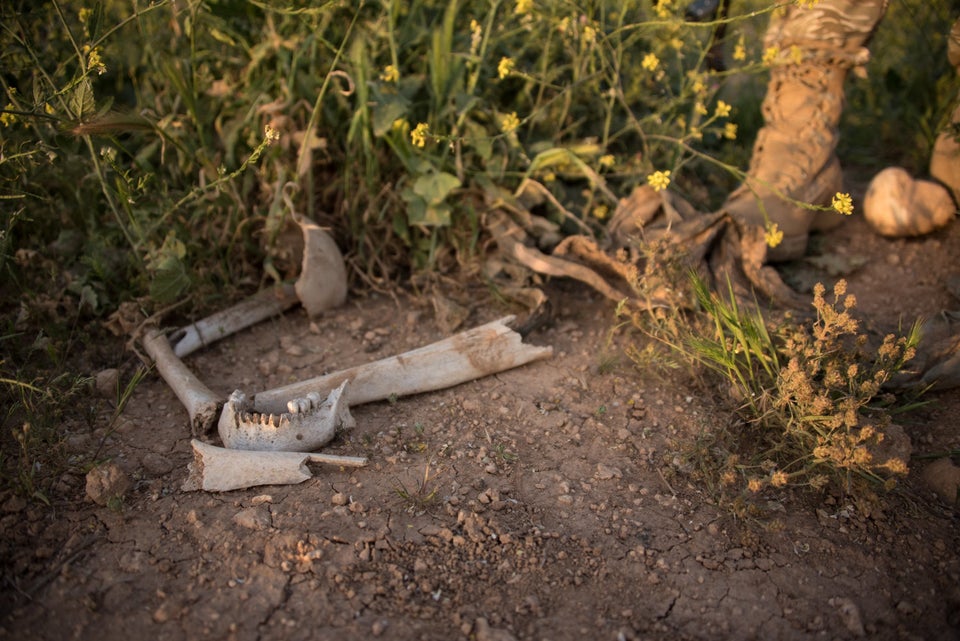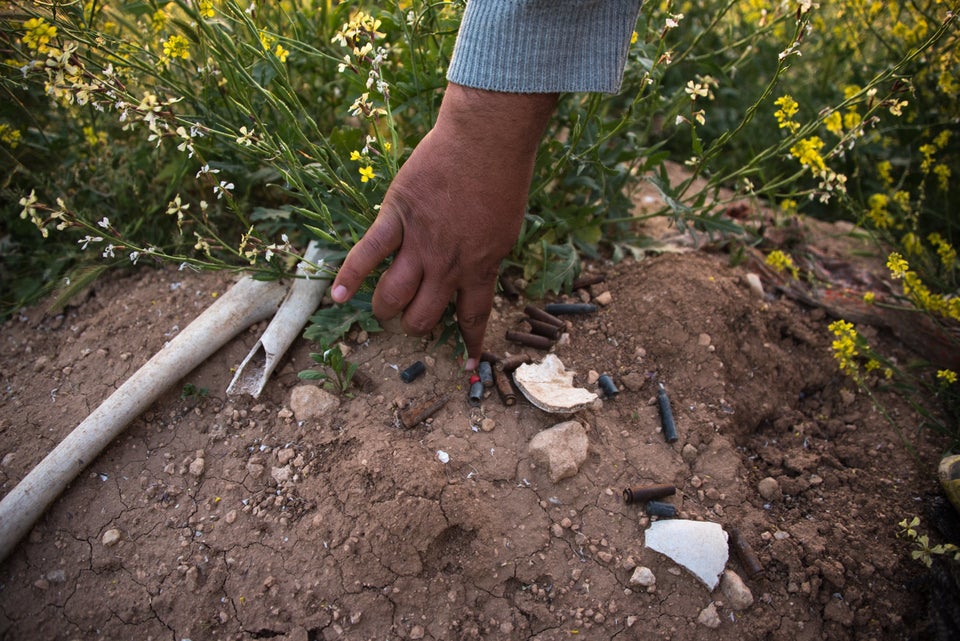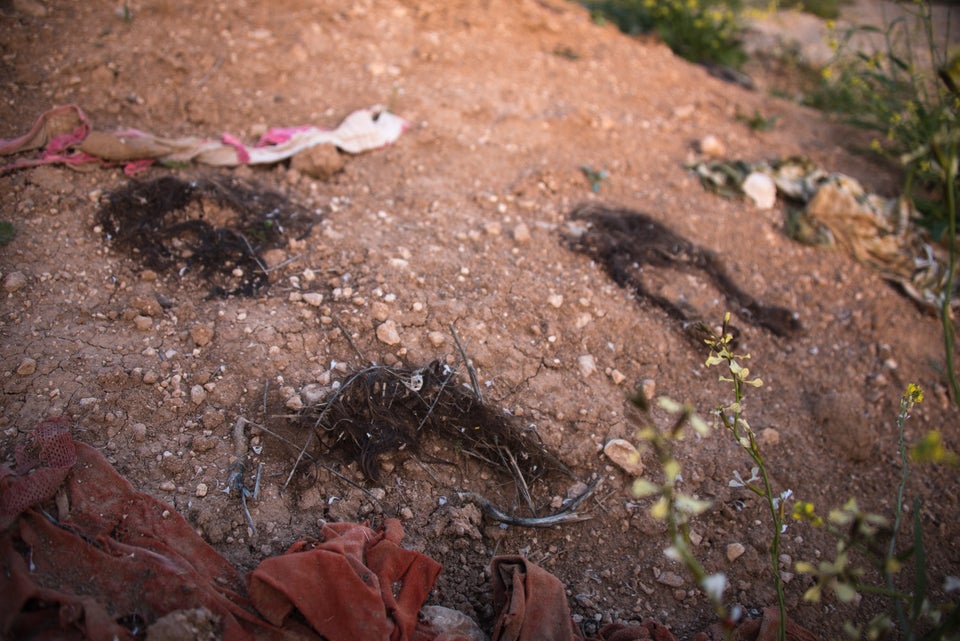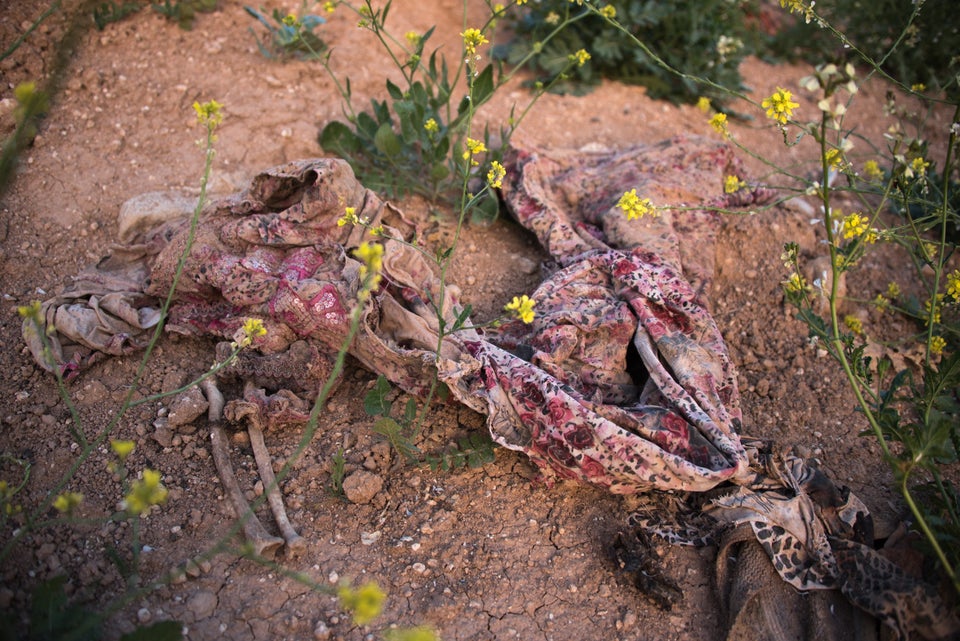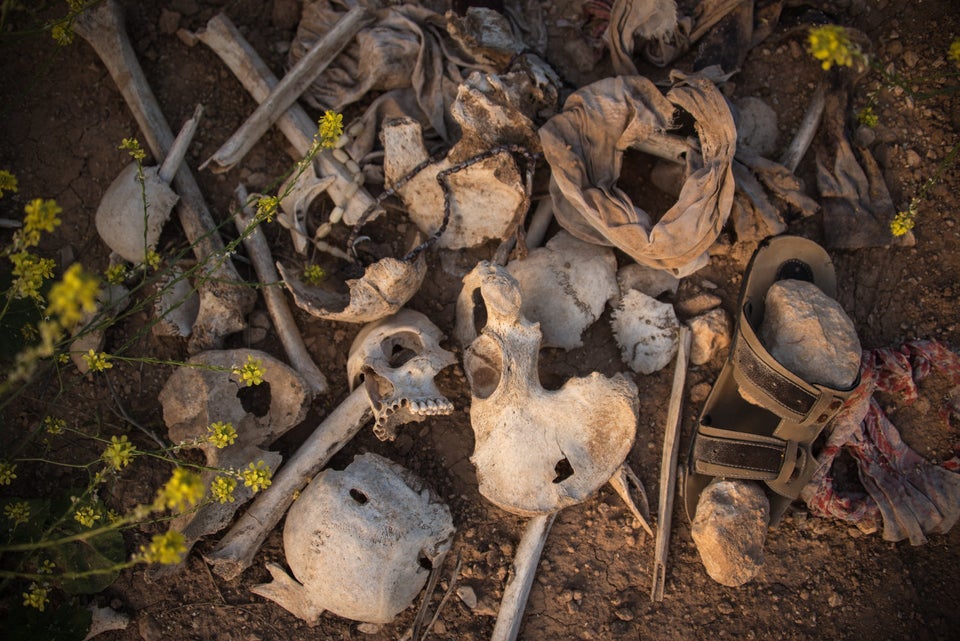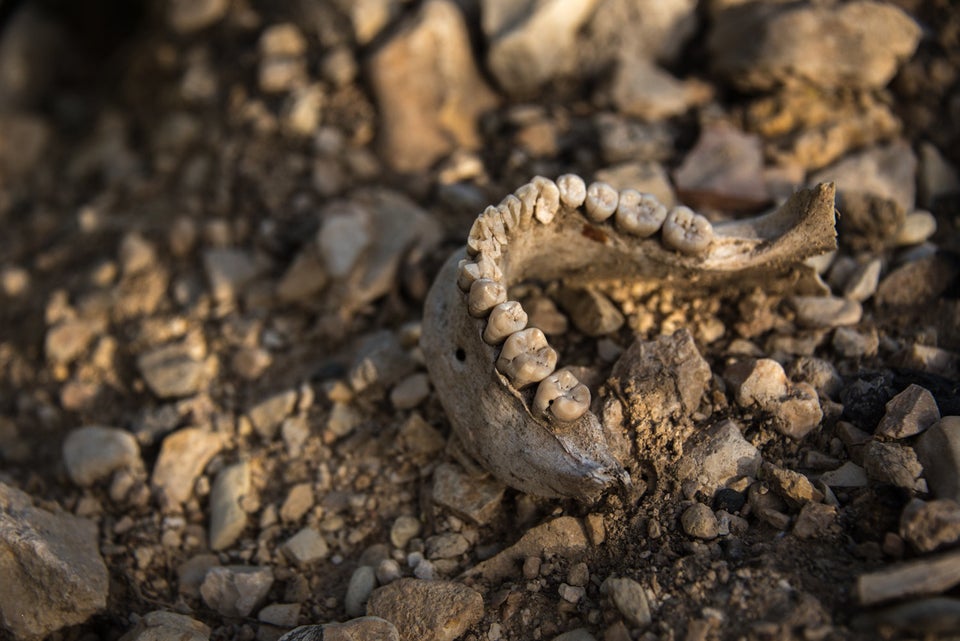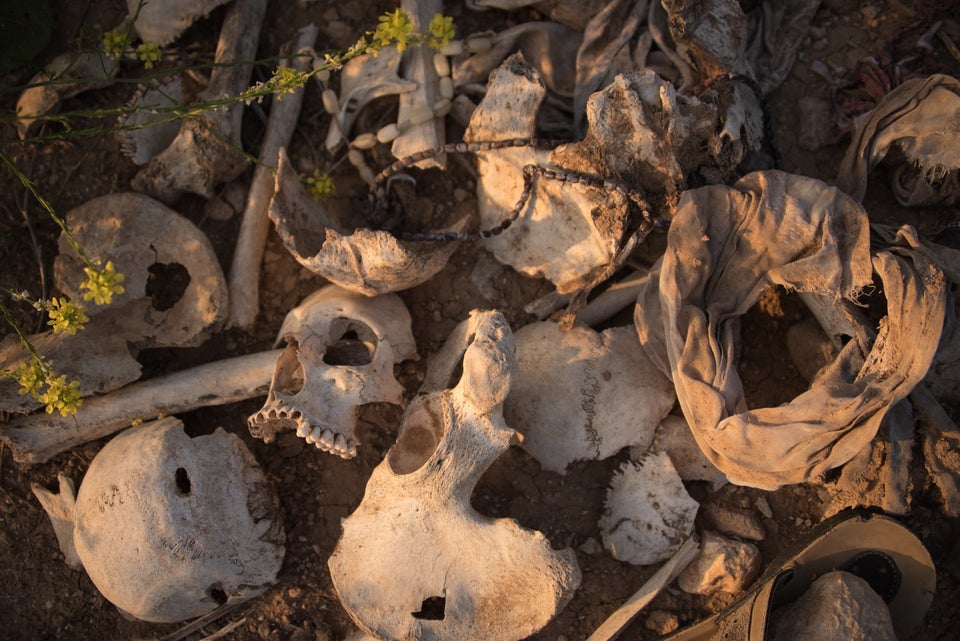 International organisations said that a formal exhumation process of the sites will begin soon, but exact starting times remain unknown and details vary.
Human bones, hair and clothing are among the items that have been found.
The Yazidi were described as "devil worshippers" by members of Isis at the time and those killed were given the option to convert to Islam or die.
The victims included women and children.