The Vatican has condemned a Catholic radio station after an Italian priest claimed recent earthquakes in the country were "divine punishment" for gay civil unions.
Father Giovanni Cavalcoli made his comments on right-wing station Radio Maria on 30 October, the day a magnitude 6.6 quake rocked central and southern Italy.
No one was killed or seriously injured in the quake, though another in the same area in August killed nearly 300 people.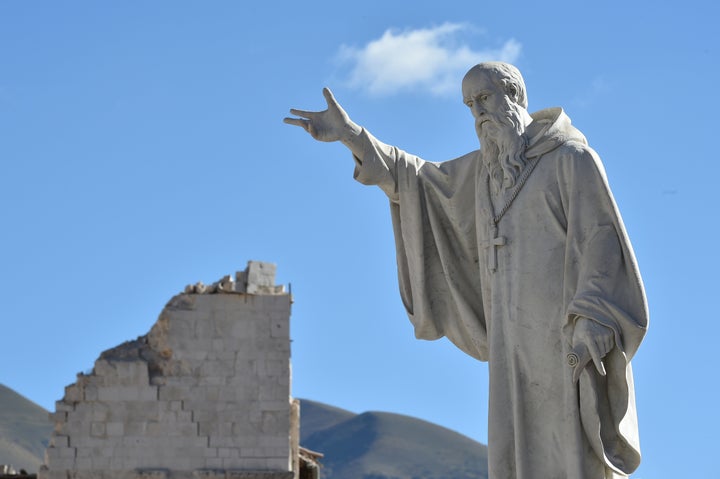 Father Cavalcoli said the powerful quake was "divine punishment" for the "offence to the family and the dignity of marriage, in particular through civil unions," Reuters reports.
The Italian parliament only voted to allow gay civil unions in May, making it the last Western European country to introduce the measure.
Archbishop Angelo Becciu, deputy Secretary of State who is known to be close to Pope Francis, said in comments reported by La Repubblica: "They are offensive statements for believers and scandalous for those who do not believe…
"[Such beliefs] are dated to the pre-Christian period and are unresponsive to the theology of the Church because they are contrary to the vision of God offered to us by Christ who revealed to us the face of God's love, not a capricious and vengeful God… The earthquake victims forgive us, they deserve the Pope's solidarity.
Maria Radio has responded by condemning Father Cavalcoli's comments as "unacceptable" and suspending him from his monthly show on the station.
However, an undeterred Cavalcoli told another radio station on Friday that the Vatican should "read their catechism" and continued to insist the earthquakes were a result of the "sins of man", Local reports.