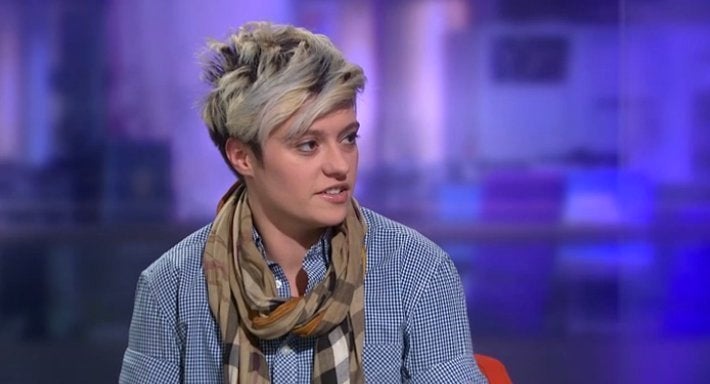 Celebrity chef Jack Monroe has pledged to publish her recipes online in response to reports the BBC could be forced to axe its huge vault.
Under plans due to be announced on Thursday, the Government could force the broadcaster to remove the 11,000 recipes, except those from shows recently broadcast.
"If you've got a website that's got features and cooking recipes – effectively the BBC website becomes the national newspaper as well as the national broadcaster," he said in a speech last year.
"You wouldn't want the BBC to completely crowd out national newspapers. The BBC website... is becoming a bit more imperial in its ambitions."
The recipes' removal is only a possibility at this stage as the details of the Government's White Paper on charter renewal will not be made public until Thursday.
Monroe rose to be a celebrity chef with cheap recipes perfected while she was a single parent struggling to make ends meet.
In a Facebook post, Monroe wrote: "I learned to cook on the dole using free recipes online and for the BBC to reduce this vital service is an abomination...
"I hope I can go some way to filling the gap left for free, instructional, simple recipe resources and cookery guidance, which is vital for so many people.
"I was always advised by my publishers not to give too much away, and I always defied them. Despite over half of my first book being available online, it was a bestseller. Because those that can buy cookbooks, generally do."
Monroe continued: "I consider my work to be a service first and foremost and most of you don't know that most of my work is completely unpaid.
"I do what I do because I know it has value – and that value is strewn across my walls in hundreds of thank you letters and cards from people who have learned to cook, reduced their bills, managed to knock something up from the cupboard when their benefits were suspended.
"I would rather be bankrupt than a mercenary asshole, I will never forget where I came from, and this blog is free and always will be."
Open Rights Group director Jim Killock has written that removing the recipes is "no trivial matter" and said they should be "effectively given to the world for safekeeping".
"Recipes are essentially reference material for our daily life, like a map. These 11,000 recipes deserve to be in the public domain—legally reusable by anyone," he said.
"I do not know the position with these recipes, how they were obtained, or how many are fully in control of the BBC. No doubt many are relicenced. But I do wonder if the question of reusable content ever came up."
Popular in the Community