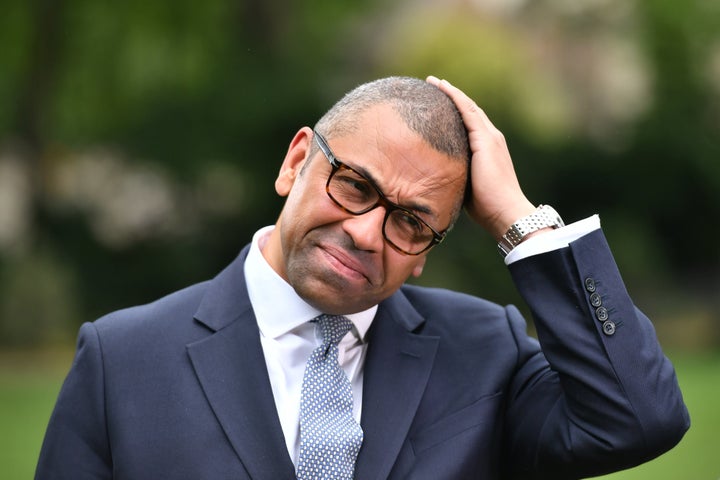 James Cleverly has withdrawn from the Conservative Party leadership race after admitting it was "highly unlikely" he would win.
In a statement on Tuesday morning, the Brexit minister said he had hoped the party would take "a leap of faith, skip a generation and vote for a relatively new MP".
But he said it was "clear that despite much support, particularly from our party's grassroots, MPs weren't comfortable with such a move".
"It has become clear that it is highly unlikely that I would progress to the final two candidates," he said.
"For this reason I have withdrawn from the process of selecting a new leader and will not be submitting nomination papers."
Cleverly's decision to drop out of the contest means there are now 12 contenders.
The 1922 committee which represents Tory backbenchers is meeting later on Tuesday to decide the rules for the contest which will formally get underway when May steps down as party leader on Friday.
Candidates who have yet to secure significant support from Tory MPs are facing calls to quit the race.
Transport Secretary Chris Grayling said those who were "not really, numbers-wise, in the running" to think twice about going ahead.
And Communities Secretary James Brokenshire said the party did "not have the luxury of weeks of navel-gazing or days and days of whittling candidates down to the final two and talking to ourselves".
"If you already know it's going to be a bit of a struggle to get over the first fence let alone Becher's Brook ahead, then maybe you should pull up," he said.
Meanwhile Michael Gove, who is seen as the main rival to Johnson, has been invited for a meeting with Donald Trump during his time in the UK.