So-called "yellow vest" protesters chanting "Anna Soubry is a Nazi" stormed the office of the attorney general on Tuesday afternoon.
Live video posted on Facebook showed a group of people in hi-vis vests claiming to be inside the offices of Geoffrey Cox in Westminster. The demonstrators stood on the stairwell singing "we want a new attorney general".
A video on Facebook showed police climbing the stairs to meet the demonstrators, who sat down on the stairwell.
More than a dozen police officers were seen at the site outside the office near Westminster Abbey.
Police confirmed they were called at 1.45pm to reports of protestors inside the offices, and that no arrests were made.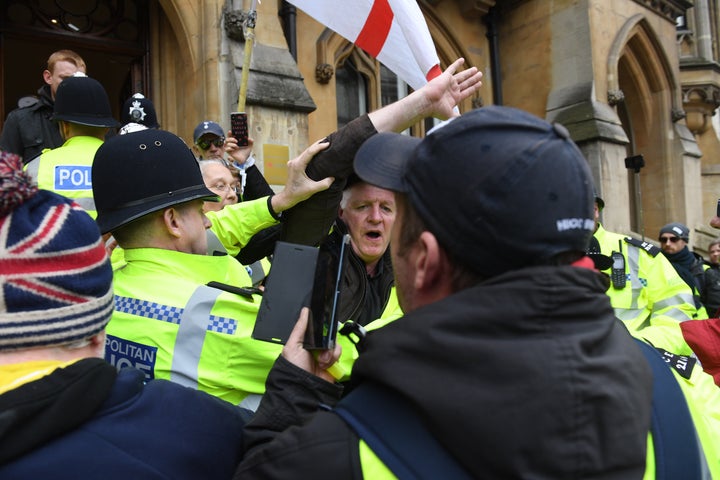 The group sang "justice for the three and "shame on you" as officers surrounded them and a fire alarm sounded.
It was unclear how they got inside. After around an hour and a half they left the building and carried on the protest in the street.
The video was live streamed on the 'Fighting for Justice' Facebook page. It is linked to a conspiracy theory that believes the deaths of three boys who were killed in a hit and run in January 2018 was actually a terrorist attack that is being covered up by the government. There is no evidence the claims are true.
Goddard, 29, also denied one count of racially aggravated harassment, and another count of harassment, when he appeared at Westminster Magistrates' Court.