The celebrity chef accused May of letting down the nation's children by rowing back on her predecessor's plans and acting like a politician instead of a parent.
"Everything about the childhood obesity strategy that's just come out is a complete stinking herring. It's a terrible job Theresa May's done there - unforgivable," Oliver told the Radio Times.
"She's completely let down every child in Britain, let parents down, everyone's been let down."
Oliver led a failed campaign to ban unhealthy sweets from supermarket checkouts and limit junk food adverts, but has been a powerful advocate of healthy eating. The 41-year-old was awarded an MBE for services to the hospitality industry in 2003.
On Tuesday he claimed the only positive left in the PM's plan to tackle childhood obesity was a sugar tax.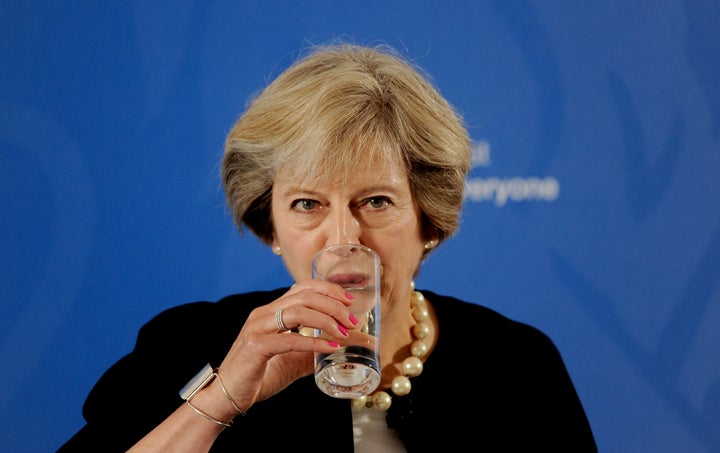 "The stuff on the shelf with her predecessor [David Cameron] was going to be much more robust," Oliver said.
"If you look at the strategy, the only thing that's mandatory – and I can honestly tell you that I put it there – is the sugary drink tax … Take that out, there's nothing [else].
"It's the same old bull. And the same old bull hasn't worked for 20 years. And it was done when they were all on holiday, in August. It just means 'don't care, don't care, don't care, get it under the radar.' It's a travesty."
Oliver revealed he hoped to meet May personally to tackle the issues with her, but warned he had "nothing nice to say".
"I'm happy to see her at any point. But her people have locked down all communications.
"I don't know if she's going to want to talk to me because I've nothing nice to say. Nothing.
"What we've got to do is dust down, regather our thoughts and be really, really annoying for the whole term."
He added: "Don't get me wrong, I'm not slagging her off for the sake of it. I wanted her to act not like a politician, but a parent."
May's childhood obesity stratergy was unveiled in August. It put an emphasis on more physical activity in schools, and included the sugar tax on soft drinks.
But there is was attempt to rein back advertising aimed at kids and many of the ideas in it, such as a scheme for the food industry to reduce sugar in children's foods, are voluntary.
Related