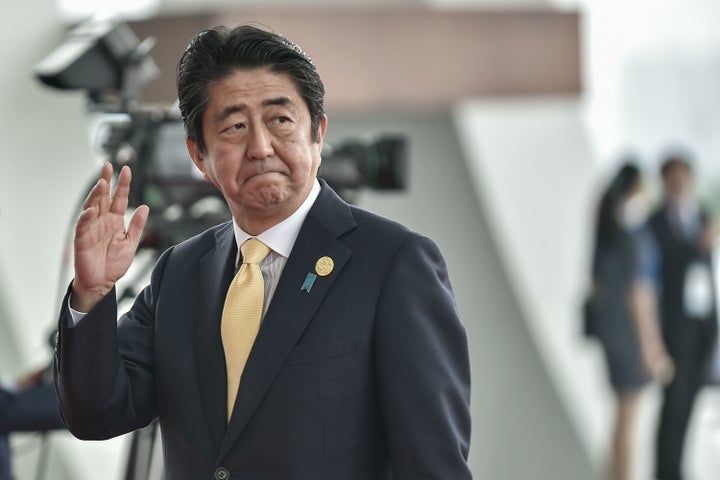 Japan has warned its companies could pull some of their investment out of the United Kingdom as a result of Brexit.
Yesterday, as world leaders including Theresa May gathered at the G20 summit in China, the Japanese government took the unusual step of issuing a 15-page document that said its banks and car manufacturers could move their HQs to other European countries.
This morning, the Japanese ambassador to the UK, Koji Tsuruoka, said there could be consequences if the Brexit deal negotiated by May made it more expensive for companies like Nissan to export their products made in Britain to the EU.
"Of course all options are available to the private sector because they are industry, they are companies that are responsible for their stockholders and their duty is to produce profits. If the way Brexit ends up does not provide companies with a prospect of making sufficient profits to continue operating in the UK of course there us no option that they can not choose - all options are open to them," he said.
Tsuruoka said while it was "very difficult" to imagine all Japanese companies pulling out "in totality" from the UK, there was a "problem" as to whether the single EU market would still be accessible.
"If there are conditions that blocks Japanese automakers' cars being exported to continental Europe, if custom duties are imposed, that will of course affect the competitive nature of the pricing of the cars," he said.
He added: "I value very much the cautious and very patient approach we are seeing in prime minister Theresa May."
In China, May has been meeting world leaders to discuss the impact of the Brexit vote.
This morning, the prime minister said the points-based immigration policy championed by Brexit campaigners was "not a silver bullet" to reduce the numbers coming to the UK.
She also repeated her desire for EU nationals to be allowed to remain in the UK after Brexit - but only if the rights of Britons overseas are respected, indicating it would be a priority in the talks with the other 27 EU members.
Brexit secretary David Davis is due to make a statement to the Commons later today. And Demands for a second referendum EU membership will be debated by MPs in Parliament.
Popular in the Community