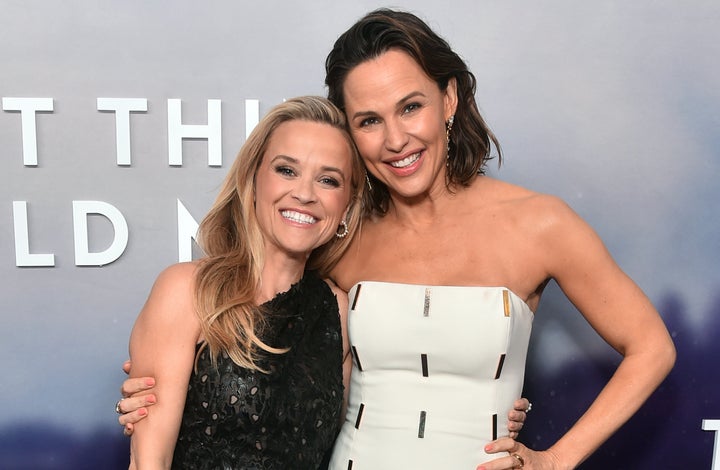 The two actors made a joint appearance in Los Angeles at the first-ever Shine Away event hosted by Hello Sunshine, Witherspoon's media company. The pair took part in a panel discussion Saturday with Mindy Kaling during which Garner praised Witherspoon for staying by her side during a "very public, very hard moment in my life."
"I think back to being pregnant. This one [Witherspoon] was sitting next to me," Garner said, according to People. "I think back to going through a very public, very hard moment in my life. She was right there, and the way I needed to get through it was dance cardio."
The 13 Going on 30 actor notably stopped short of clarifying what that "moment" entailed or when it had taken place. Still, she said that Witherspoon had showed up for her on more than one occasion and that their method of blowing off steam usually involved an intense workout.
"And I danced cardio-d so hard we broke her foot, but she kept going!" Garner explained. "It was like, okay, we worked out at seven on vacation, we're going to work out again at two. She was like, 'I'm going to be there. I'm going to be there.'"
Garner, like most public figures, has experienced a number of ups and downs in her private life. She was married to her Felicity co-star Scott Foley from 2000 to 2004. A year after her split from Foley, she married actor Ben Affleck, with whom she now shares three children. Her 13-year marriage to Affleck ended in divorce in 2018.
Elsewhere in the discussion, Garner said Witherspoon had been especially supportive of her as a parent.
"She'll also look at you and say, 'Okay, you need to be finding a preschool. This kid is two and a half and they need to start next month. You actually have to get on this,'" she told the panel's moderator, Kellyn Smith Kenny, the chief marketing and growth officer at AT&T.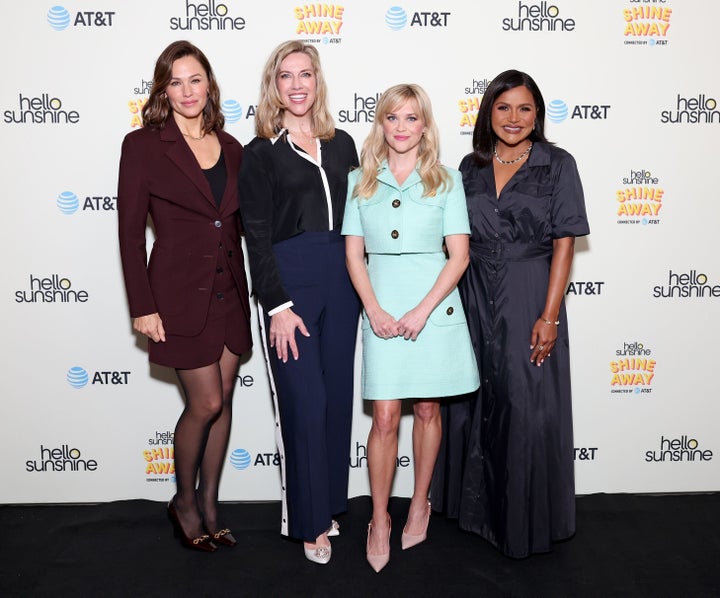 Kaling has been at work on a screenplay for Legally Blonde 3, with Witherspoon set to reprise the iconic role of Elle Woods. Kaling, too, made it clear that the Oscar winner's friendship was more than transactional.
"I think we see Reese as an entertainer, she's obviously so funny and so talented, but as a friend [she's] the person who can tell you tough things and you believe her because you've been through so much and you're incredibly open about it," Kaling said Saturday, according to The Hollywood Reporter.
Shine Away was billed as a celebration of "art, literature, storytelling, and the women leading it all."
Last month, Witherspoon shared her thoughts on maintaining friendships past the age of 40, and her advice came down to just one word.
"Editing. Edit your friendships," she said. "Everybody out here over 40 knows. If you aren't adding to my life, get the heck outta my life."
She went on to note: "My grandmother used to say, 'People are either radiators or drains. Stick around the radiators and get rid of the drains.'"