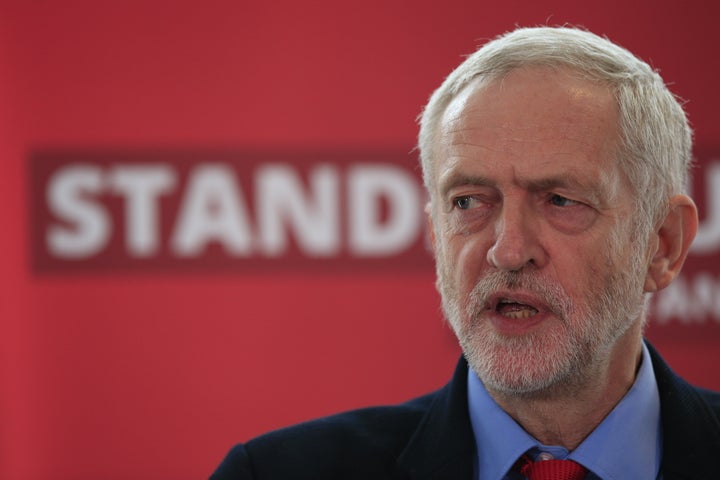 A Jewish Labour MP left a Labour anti-semitism event in tears on Thursday after being accused of working "hand-in-hand" with the media to damage Jeremy Corbyn.
The Labour leader was also forced to deny he had compared Israel to Isis, as he faces a looming leadership challenge from Angela Eagle.
Momentum activist Marc Wadswoth distributed a leaflet the event which branded MPs trying to unseat Corbyn as "traitors".
"I saw the Telegraph handed a copy of a press release to Ruth Smeeth MP, you can see who is working hand-in-hand," he said.
The comment was met with heckles in the room and shouts of "how dare you". Smeeth, the MP for Stoke-on-Trent North, left the room.
Corbyn had moments earlier said there was no place for the suggestion Jewish people were part of any "media conspiracy".
He had also earlier tweeted that MPs should not be subject to personal abuse.
Asked about the description of MPs as "traitors" by Momentum, the group that supports his leadership of Labour, Corbyn said he wanted "no abuse, no name calling, none of that kind of behavior." He added: "I don't like the use of the world traitor."
Labour MP Wes Streeting tweeted in reply: "You sat there and watched our colleague Ruth Smeeth abused at a Labour event this morning. Your words are hollow."
The event was designed to launch report produced by the former head of Liberty, Shami Chakrabarti, which said Labour members "should resist the use of Hitler, Nazi and Holocaust metaphors" as part of a package of recommendations to tackle racism.
In his speech, Corbyn said: "Our Jewish friends are no more responsible for the actions of Israel or the Netanyahu Government than our Muslim friends are for those of various self-styled Islamic states or organisations.
"Nor should Muslims be regarded as sexist, antisemitic or otherwise suspect, as has become an ugly Islamophobic norm. We judge people on their individual values and actions, not en masse."
He added: "To assume that a Jewish friend or fellow member is wealthy, part of some kind of financial or media conspiracy, or takes a particular position on politics in general, or on Israel and Palestine in particular, is just wrong."
Asked whether he was comparing the actions of the Israeli government to the actions of Isis, he said: "No, of course I'm not."
"The point in the report is we shouldn't say to somebody just because they are Jewish you must have an option on Israel any more you would say to anyone who is Muslim you must have an option on any vile action that's been taken by misquoting the good name of Islam. I ask people to be respectful and inclusive in their debate," he said.
Labour Friends of Israel said it was "unbelievable that a Jewish MP would be the victim of anti-Semitic tropes at the launch of an anti-Semitism report". The group added: