Jeremy Corbyn and Owen Smith have clashed bitterly over Labour's dire poll ratings, as both men claimed they could unite the party to defeat the Tories.
Smith launched his most vehement attacks to date on Corbyn's leadership, warning that he had turned it into a "protest" movement rather than a Government-in-waiting.
In a series of heated exchanges in their second official hustings meeting, the former Shadow Work and Pensions Secretary ridiculed the Labour leader and his followers, declaring "It's not about the T-shirts we wear and the badges on our lapels...it's about power".
Smith was booed heavily by the audience in Gateshead, before adding: "It may be uncomfortable but it's absolutely true".
Corbyn hit back: "I think people should wear any t-shirt they want to. It's what they do together that is important".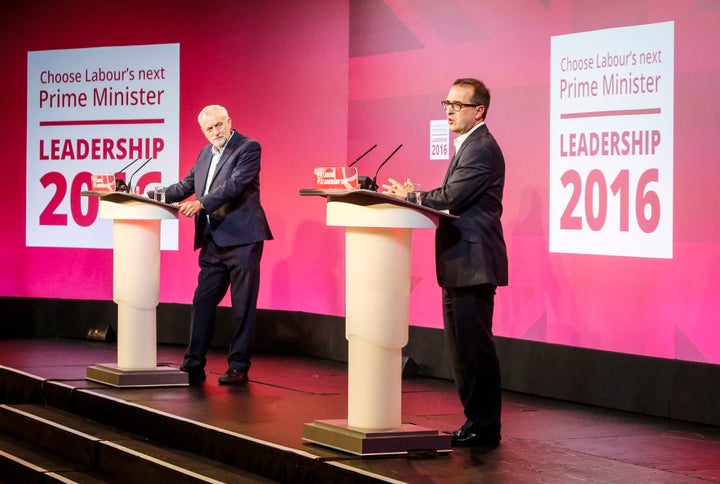 Despite the surge in Labour membership to more than half a million members, and the huge crowds at Corbyn rallies, Smith said that his opponent was merely preaching to the already converted.
He suggested that there was a replay of the 1980s, when Labour attracted big crowds to Michael Foot meetings, only to go down to heavy defeat at a general election.
"We've had mass rallies, we've had a big party and we've lost successive elections. We know how this one ends, Jeremy, and it doesn't end well for the working people of Britain," Smith said.
But the Labour leader rounded on his challenger for adding to the disunity that deterred voters.
"Owen, our party is a strong party, our party is a big party, our campaigning abilities are immense if we work together on those campaign," he said.
At one point when Smith complained about the lack of effective Opposition and concrete policies, Corbyn said that he had quit the front bench just as Labour was trying to take the fight to the Tories.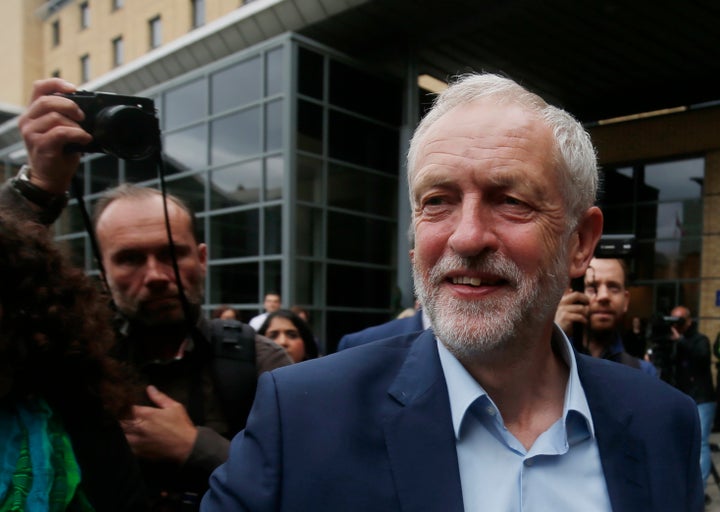 To loud cheers, the Labour leader said: "That's exactly what we are trying to do, Owen. So I'm very disappointed that you chose to resign when we were putting forward exactly that policy."
Smith replied: "You're big on policy now and you were big on policy 11 months ago - in between I don't know what you were doing".
Asked how he would unite the party if he won, Corbyn said he would ask Labour MPs to "come on board" and recognise his victory and his 10-point plan.
"I say to all members of the Parliamentary Labour Party, let's get on board and get together and put it to the Tories."
The debate was plunged into darkness by an electrical fault, prompting plenty of online jokes about the current merits of both candidates.
Smith repeatedly attacked Corbyn on what he believes are his two key weaknesses, Brexit and electability.
"We are at 26% in the polls, the lowest since 1982 when I was 12 years old. That's the reality in this country," he said. "Only a third of Labour voters think you would make a better PM than Theresa May. That's the reality."
Smith said he would "do something Jeremy can't do", and command the support of all parts of the party in Parliament.
He pointed to women such as Sharon Hodgson and Lillian Greenwood who had quit the Shadow front bench over claims that the leadership had undermined them "at every turn".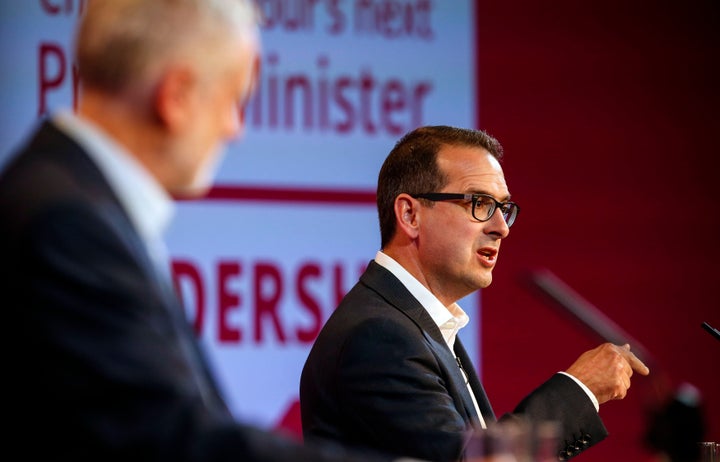 "I will serve Labour on the backbenches because I'm Labour to my bones. I won't do what Jeremy Corbyn did which is vote against this party, my party, 500 times."
The Labour leadership election ballot papers are due to go out on August 22 and voters will have a month in which to make their choice. The result is due on the eve of the party conference, on September 24.
Corbyn won applause for his opposition to Trident and declared he would spent "a lot less" than the 2% of GDP on defence under the Tories. "I recognise there has to be a level of spending but I would hope in the long term to reduce it," he said.
He also stressed that it was time to reverse the private profiteering of public services, including areas such as railway renationalisation.
Corbyn also won cheers for plans to invest in council housing and to ban the private sector from key parts of the NHS.
When both men were asked what their favourite tunes were on their iPods, Corbyn joked Smith would probably want Tony Blair's 'Things Can Only Get Better'