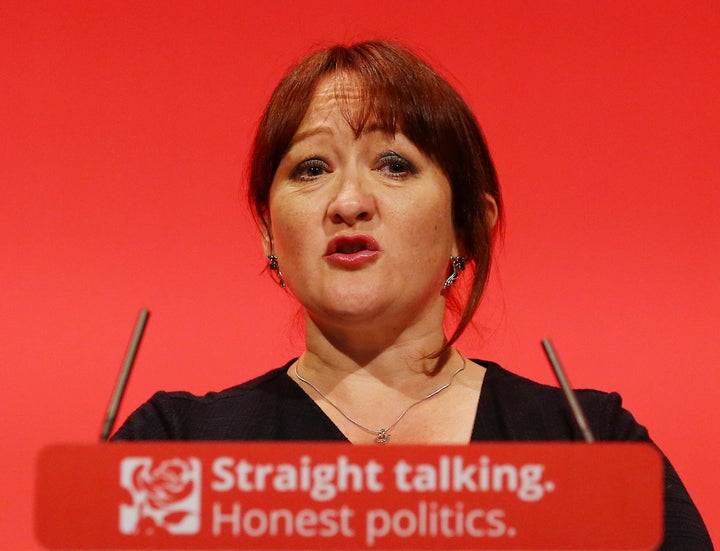 Jeremy Corbyn has been attacked for lacking "any sense of strategic direction or leadership" by his former shadow environment secretary Kerry McCarthy.
Writing for The Huffington Post UK, McCarthy accused the Labour leader not consulting her on environment policy leading to him making false statements.
The Bristol East MP said Corbyn even failed to "grasp" the Article 50 Brexit process and left voters "baffled" during the EU referendum campaign.
She said Corbyn "couldn't bring himself to express support" for successful British businesses and of not understanding the difference between loan sharks and hedge funds.
In her blog, McCathy questioned the competence of Corbyn's "muddled" leadership office and said she quit the frontbench in June after her "exasperation" turned into "despair" at the direction of the party.
McCarthy is the latest in a line of female former shadow cabinet ministers to sharply criticise Corbyn's leadership abilities - including former Shadow Transport secretary Lilian Greenwood and former Shadow Health Secretary Heidi Alexander.
In her blog, McCarthy said it was "vital" the party now "chose a leader who can bring the party together and who can provide an effective and dynamic opposition to a new Tory government".
The Labour MP said her shadow environment Defra team was only granted one meeting with Corbyn during her time in post. And she said while she wanted to push a policy agenda on "food, farming, air pollution, the circular economy, animal welfare, and more" Corbyn requested she look at two areas, "agricultural colleges and market gardens".
"When the Leader's office did venture into Defra territory, they didn't talk to the shadow team. We weren't consulted before Jeremy made his call for the pumps in Bridgwater, Somerset to be moved up to the flood-hit areas of the North, which he later had to backtrack on. And we weren't asked for our input before Jeremy led on air pollution at PMQs," she said.
McCarthy claimed one "head in hands moment" was when Corbyn accused the government of "gassing badgers" - as it was not true. "The cull is actually about shooting badgers, not gassing them - gassing was outlawed in 1982," McCarthy said.
The Labour MP added several promised meetings on policy areas did not materialise. "His office was clearly under-staffed and in a bit of a muddle. Letters to Jeremy on Defra issues were passed on to us months later for a reply," she said.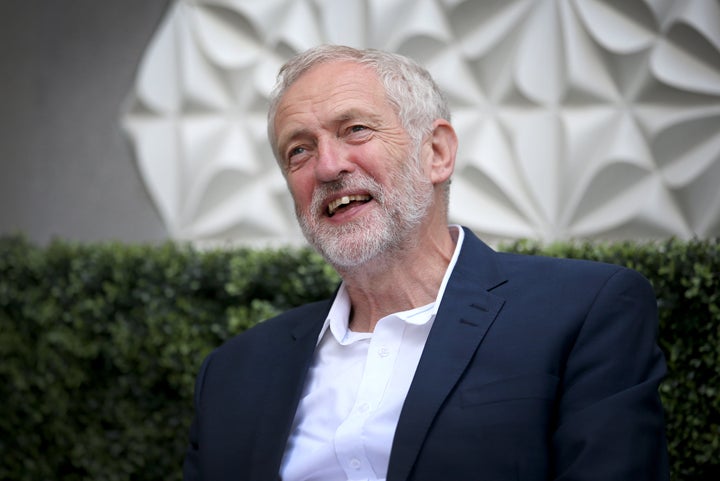 McCarthy said her experience of shadow cabinet meetings was that "Jeremy tended to read from a prepared script, didn't respond to our questions, and didn't convey any sense of strategic direction or leadership".
Turning to the EU referendum result, McCarthy said Corbyn did not appear to understand how Article 50, the formal process for leaving the EU, even worked.
"Jeremy came in for a lot of criticism for saying on June 24th that Article 50 should be triggered 'now'. At the PLP hustings a few weeks later he showed he still hadn't got his head round the process, responding to a question from Meg Hillier by saying 'we have two years in which to trigger Article 50'. But the two years comes after Article 50 is triggered. It's how long we have before we actually have to leave the EU. That lack of grasp, when he'd presumably been prepping for such a question, bothers me."
She said Corbyn's team buried a environment briefing she produced for the Parliamentary Labour Party designed to help the party fight the EU referendum. "It was sat on for months before it saw the light of day," she said.
McCarthy added "people were left a bit baffled" by Corbyn's decision to talk about bees during the campaign as he did not explain its deeper meaning.
"His office was clearly under-staffed and in a bit of a muddle"
She said it appeared Corbyn was also too anti-business and lacked understanding on the economy.
"At one PLP meeting Jeremy started talking about how vulnerable people 'were being forced to borrow money from hedge funds'. Angela Eagle and I caught each other's eye. Did he really not know the difference between loan sharks and hedge funds?" she said.
"And, again at PLP, Emma Reynolds asked Jeremy if he 'supported big businesses like Jaguar Land Rover who employ thousands of people in my constituency'. His answer was 'of course I'm aware that big businesses exist and I'm also aware that many of them don't pay their taxes'. He simply couldn't bring himself to express support."
Despite her criticisms, Corbyn said she had accepted a job in the shadow cabinet "because I thought it was important to honour Jeremy's mandate, and to try to make things work".
"Although I hadn't supported Jeremy in the 2015 leadership contest, I was as frustrated as many other members were with the excessive caution and timidity at the heart of Labour. It felt like the chains had been shaken off, and there would be space to be a bit more radical, a bit more ambitious with our environmental policy," she said.
A YouGov poll for The Times published yesterday suggested Corbyn is on track to easily win the Labour leadership contest against his rival, Owen Smith.