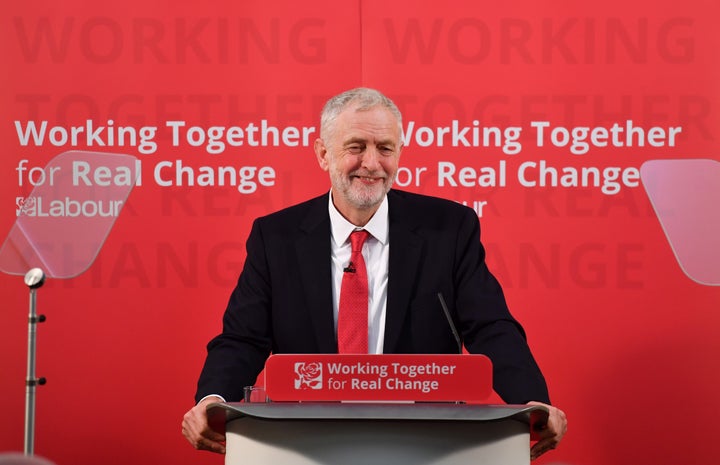 Momentum, the pro-Jeremy Corbyn grassroots campaign group which helped propel him to a second leadership victory last year, has moved to purge non-Labour members.
On Tuesday evening Momentum's founder, Jon Lansman, emailed its thousands of activists to set out its new constitution (below) which includes a plan to affiliate to the Labour Party.
It would give Momentum voting rights at Labour's conference and other formal links to the party.
Existing members of the group have until 1 July 2017 to join the Labour Party or be kicked out.
The move will be seen as an attempt by Lansman to expel the hard-left and maintain control of Momentum amid internal rifts.
It came on the same day as Corbyn attempted to relaunch his leadership of the party as a leftwing populist.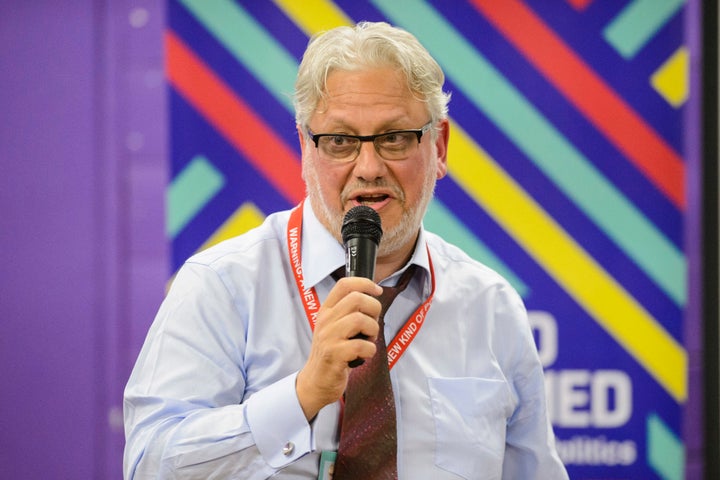 Momentum, which grew out of Corbyn's successful 2015 leadership campaign, has become consumed divisions and internal structures, procedures and purpose.
The rift is broadly seen to be between younger activists and older Trotskyists.
A new Momentum ruling National Coordinating Group (NCG) will be set up to run the campaign organisation. The existing ruling structure will be dissolved.
The new constitution lists external groups which are permitted to affiliate to Momentum itself.
Some of the more left-wing groups such as the Alliance of Workers Liberty (AWL) are not listed - and the new NCG has the power to keep them out.
In an email to Momentum colleagues on Tuesday, Lansman wrote: "I have decided to propose today that we immediately act to put Momentum on the proper footing that those dependent on the success of Jeremy's leadership need it to be and our members want it to be.
"We must put behind us the paralysis that has for months bedevilled all our national structures, and focus on our most urgent task – winning the general election that could come within months, by turning Labour into an effective force committed to that task, and to the transformative government that would follow."

In a more widely circulated email, supporters were repeatedly reminded Momentum should be focused on supporting the Labour Party.
"In the coming months, Momentum will be mobilising for the Copeland by-election, continuing to re-energise politics and building the the dynamic social and political movement that will get Labour into government," it said.
Jackie Walker, Momentum's former vice-chair, who was removed from her position and suspended from Labour following comments made about anti-Semitism, attacked Lansman for mounting a "coup".
"So now we have it - a leftie version of Progress that will drift to the right," she wrote on Facebook.
Progress is the Labour organisation most closely associated with Tony Blair and New Labour.
Labour MP Tom Blenkinsop, who has been opposed to any move by Momentum to affiliate to Labour, said on Tuesday evening he would "be opposing this with every fibre of my body".
Labour MPs have repeatedly warned that Momentum behaves like a party within a party.
During the 2016 Labour leadership contest, Corbyn's rival Owen Smith said Momentum was trying to to infiltrate the Labour, occupy it, and use it as a "host body" to promote hard-left politics.
MPs also recently complained after Chief Whip Nick Brown spoke at a Momentum conference that called for mandatory reselection of Westminster candidates.
New Momentum Constitution
Related