Jeremy Corbyn has defended himself after being branded a "hypocrite" for criticising other countries' dire human rights record while taking money from the Iranian government.
The Labour leader excused pocketing up to £20,000 for appearances on Iran's state broadcaster in an interview on Wednesday.
He was challenged by Danielle, a woman from Islington, who told Pink News she was "troubled" by the move given the "terrible way Iran treats LGBT people".
In response, Corbyn claimed he accepted the thousands of pounds for appearing as a pundit to challenge Iran's regressive human rights regime.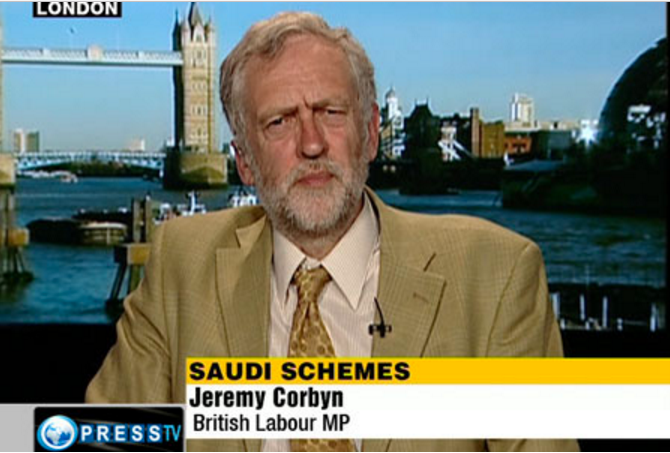 "I did some programmes for Press TV quite a long time ago," he said. "I refused to do anymore because there was a change in the process they were operating.
"They'd asked me to go on a programme discussing the elections in Iran, I was prepared to do that. Then they changed it to a title that was going to be 'The Western influence of elections in Iran', so I refused to do that programme."
Corbyn also claimed he presented other programmes that meant he was able to "raise a number of human rights issues" that affected authoritarian regimes, including Iran.
The Islington MP added he was not paid an "enormous amount" and that most of the funds went into pay for his local constituency office.
Records from Parliament's Register of Members' Interests show he was paid "up to £5,000" for five appearances ranging from 2009 to 2012.
Press TV is one of the Iranian state broadcasters, the director of which is appointed by the country's Supreme Leader.
It was on the channel that Corbyn made comments he was much-criticised for, saying it was a "tragedy" Osama Bin Laden was killed and not put on trial instead.
Popular in the Community