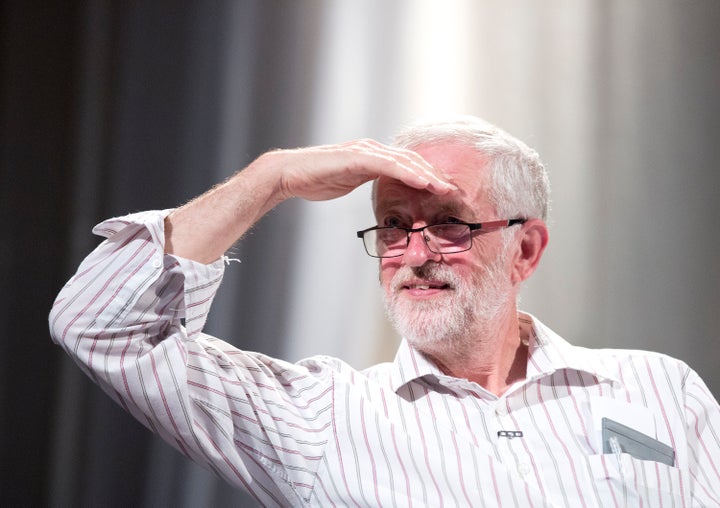 Jeremy Corbyn has written to Labour Party staff to tell them it is "unacceptable" for them to be used as a "political football", just weeks after his own senior aide accused them of leaking information to the Tories.
In the email sent on Tuesday and seen by The Huffington Post UK, Corbyn said is "totally unacceptable" for staff to be attacked in the press.
Yet in June, his own Director of Communications, Seumas Milne suggested staff from Labour HQ were leaking Corbyn's PMQs preparations to the Tories.
That led to Labour's General Secretary Iain McNicol sending an email to his workers acknowledging that the suggestion has "upset a great many of you" and praising their "dedication, commitment and professionalism".
In today's email, Corbyn wrote: "From the shock of losing the European Union referendum to the recent internal divisions, and most of all, the tragic loss of our wonderful colleague, Jo Cox.
"Despite this, what has constantly shone through is the dedication and professionalism of our party staff. I meet many of you in my work, not just in London, but also as I travel around the country meeting voters. I am always impressed by the hard work which you all do, and which is so essential if we are to win the next election.
"I am not telling you anything new when I say that working in politics can be stressful at times. However, this has been sometimes exacerbated by attacks on individuals or groups of staff in the national media. In my own view, that is totally unacceptable.
"It is only right that elected politicians recognise that as party staff, you do not have the right of reply in the media and often have to operate in a political landscape over which you have limited control."
He added: "You therefore must not be used as a political football by anybody within the party. I hope you all feel that if you are put in difficult or unacceptable circumstances, you can raise the issue with your line manager, other senior member of staff, or your trade union representatives."
The letter said: "To hear members of the Labour party attack their own employees is depressing; to hear talk about "clearing them out" is unacceptable; to hear such statements from the most senior level is intolerable.
"We call on all party members, whatever their view or role in the leadership election, to treat their staff as they themselves would expect to be treated by their own employers."
Jeremy Corbyn's email to Labour Party staff
Dear All,

I wanted to thank you all for your hard work and the commitment you show to the Labour Party and labour movement.

There is no doubt that recent events have not been easy for our party. From the shock of losing the European Union referendum to the recent internal divisions, and most of all, the tragic loss of our wonderful colleague, Jo Cox.

Despite this, what has constantly shone through is the dedication and professionalism of our party staff. I meet many of you in my work, not just in London, but also as I travel around the country meeting voters. I am always impressed by the hard work which you all do, and which is so essential if we are to win the next election.

I am not telling you anything new when I say that working in politics can be stressful at times. However, this has been sometimes exacerbated by attacks on individuals or groups of staff in the national media. In my own view, that is totally unacceptable. It is only right that elected politicians recognise that as party staff, you do not have the right of reply in the media and often have to operate in a political landscape over which you have limited control.

You therefore must not be used as a political football by anybody within the party. I hope you all feel that if you are put in difficult or unacceptable circumstances, you can raise the issue with your line manager, other senior member of staff, or your trade union representatives.

I hope that you are all managing to get a well-deserved break during the holiday period and thank you again for all you do to strengthen our party and in working for the election of the next Labour government.

Best wishes

Jeremy Corbyn MP

Leader of the Labour Party