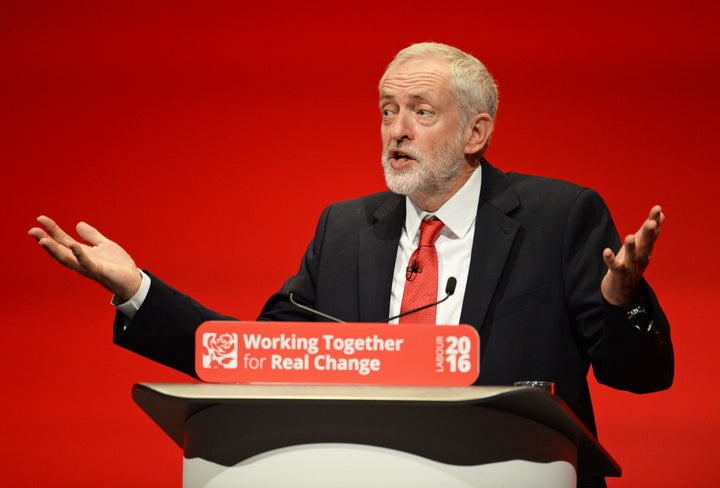 A majority of Labour supporters think Jeremy Corbyn should be allowed to stay on as leader even if he loses the next general election.
A new BMG/HuffPostUK poll found that 54% of the party's voters thought the Labour leader should remain in post after a possible defeat, with just 12% saying he should quit.
The figures are slightly lower among those who voted Labour in 2015, but 43% still felt Corbyn ought to be given a second chance, with 23% opposed to the idea.
But in another indication of the gap between Labour voters and the wider public, only 24% of all voters think he should be allowed to stay in post after a defeat. Some 35% think he would have to resign.
Corbyn's strong support among party voters, and not just members, underlines his popularity after his second landslide election as leader this week.
Some Labour MPs now believe that the only way he will quit is following a general election loss at the hands of Theresa May, either in a snap poll next year or in 2020.
But Corbyn himself told HuffPost this summer that it was not 'inevitable' that he would have to resign in the wake of a defeat. "The party members control what happens. They will decide, one way or another," he said.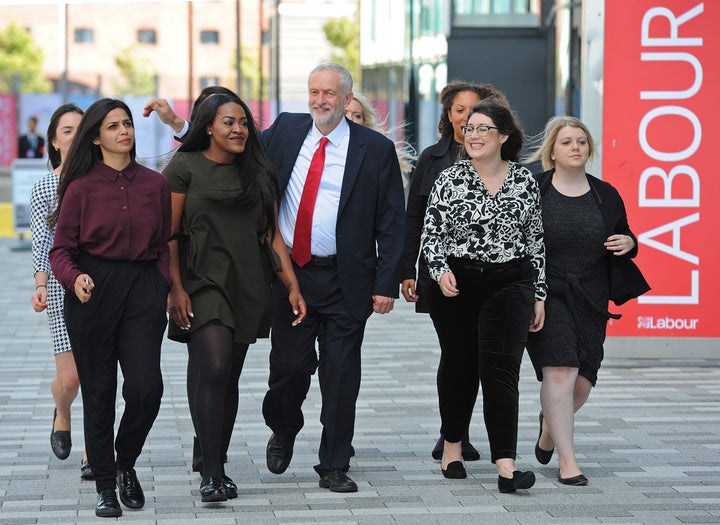 As he indicated in his conference speech, he believes that a failure to persuade the public of Labour's case could be blamed on disunity among MPs.
Other allies, who point out that Neil Kinnock was allowed to fight a second election even after his 1987 defeat, are ready to argue that any loss would also be down to the media's portrayal of the Labour leader.
Labour party members, even more than Labour voters, are also likely to insist that he is allowed to stay on whatever the result of the next election, allies say.
Some insiders say that an online campaign to #KeepCorbyn is ready to mobilise again should he lose a snap election in 2017, with some arguing that he has not been given long enough to persuade the public of his case for 'socialism of the 21st century'.
However, trade unions, as well as MPs, are likely to advise Corbyn to step aside if he loses.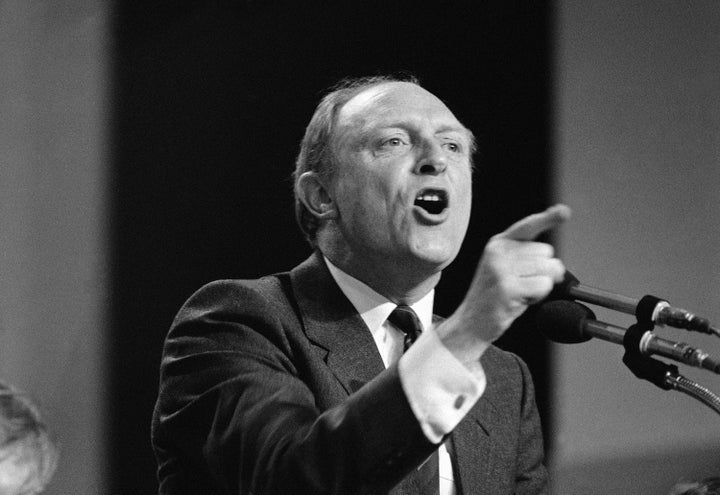 Supporters of Corbyn fear that Labour's ruling NEC, which now has a 'Corbyn-sceptic' majority, will try to curb the mass membership's desire for change.
In a fresh indication of how strong the opposition to the leader will be, it has emerged that the Welsh Labour leadership had appointed Alun Davies, an arch critic of Corbyn, "to be a strong voice for Wales' interests" on the NEC.
While Welsh Assembly leader Carwyn Jones refused to take side in the leadership contest, Davies backed Owen Smith.
Davies also said last year that "Jeremy Corbyn would be an absolute electoral disaster for Labour in Wales as much as elsewhere."
He joins Kezia Dugdale, the Scottish Labour Party leader and another Smith supporter this summer, on the NEC.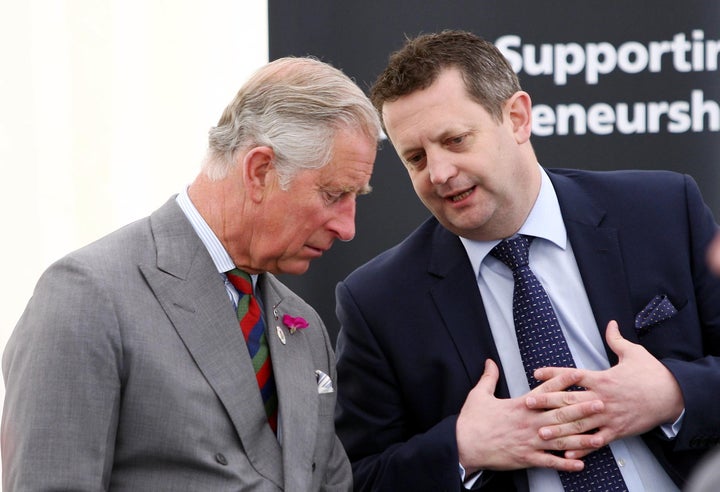 The BMG/HuffPostUK poll also found that 59% of Labour supporters think that Theresa May should hold an early general election in 2017, compared to just 17% of Tory voters.
However, overall, a majority of people think Theresa May should not hold an early general election in 2017 (41%) compared to 36% who said she should.
Some 63% of Labour voters believe Labour should work with the Lib Dems, Greens and SNP to build anti-Tory alliances. 53% of Lib Dem voters agree with this, as do most Green voters
A further 60% of those aged 18-24 years old also agreed Labour should work with other parties.
The poll also revealed that just 28% of people think that Prime Minister's Questions affects the way they think about Labour and the Conservatives. Most voters either think it is irrelevant to their vote or don't know.
BMG surveyed 1,787 UK adults online between 20th-23rd September. Full details of the poll can be found at www.bmgresearch.co.uk/polling - BMG are members of the British Polling Council and abide by their rules.