Within seconds of disembarking from a taxi, a woman can be heard shouting angrily at him although the exact words aren't clear at first.
He responds: "Nice to see you."
She then turns around for another go, saying: "It's been a long time since the Crouch End days when my husband refused to campaign for you.
"And I've disliked you ever since and I continue to dislike you."
Corbyn, retaining his composure, simply replies "thank you very much" before giving some seriously quizzical side-eye to someone nearby.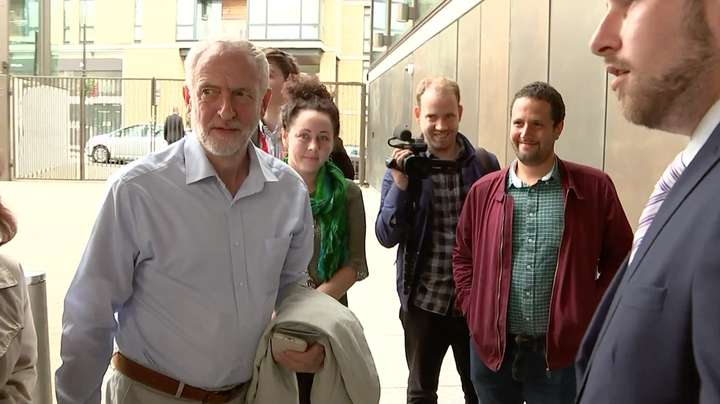 As he walks away he adds: "I wonder how long she's waited to say that?"
The hustings were held at the London Jewish Cultural Centre on Finchley Road, London.
Just 18% of those polled said Corbyn was "good in a crisis", meaning he has fallen five points since the question was asked last year.
May notched up the support of 52% of people.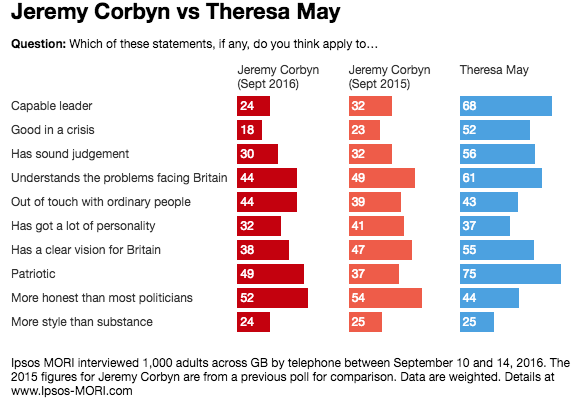 After Sunday's drama, things didn't get much easier for him on Monday morning as he faced off with Nick Robinson on the BBC's Today programme.