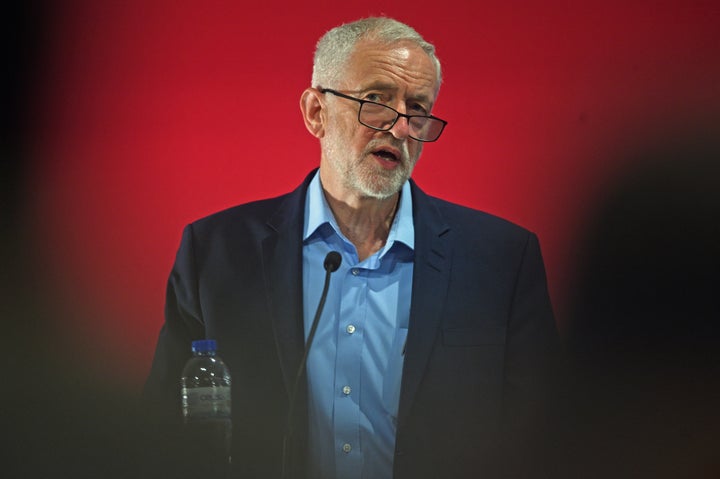 Over 200 Labour activists and former staff members have written to Jeremy Corbyn to condemn his office for trying to "smear" those who took part in the BBC's Panorama documentary on anti-Semitism within the party.
The Labour leader has been told "whistleblowers should be thanked not demonised".
In the letter signed by 220 people, Corbyn was warned the "crisis" over accusations of racism within the party was "ultimately your responsibility".
Labour has attacked Panorama for running the film, which claimed that Labour senior figures including communications chief Seumas Milne and general secretary Jennie Formby had interfered in anti-Semitism investigations.
Corbyn himself told the Durham Miners' Gala on Saturday that the documentary had contained "many, many inaccuracies". And he criticised the "media hysteria" triggered by the programme.
Labour has said the claims had come from "disaffected former officials" opposed to Corbyn's leadership who had "personal and political axes to grind" casting doubt on their "credibility" as sources.
But the former staff said: "The revelations in the Panorama documentary deserve to be treated with the utmost seriousness.
"But the party's response has been to smear Jewish victims, and former staff, accusing them of acting in bad faith.
"The way the party has threatened and denigrated these whistleblowers is appalling, hypocritical and a total betrayal of Labour's core values."
The letter added: "As its leader, the moral responsibility for Labour's anti-Semitism crisis ultimately sits with you. Own that responsibility, or give it away to someone who will."
Anti-Semitism letter in full
Labour MP Wes Streeting tweeted: "I've seen the motion from current staff and the letter from former staff about Labour's handling of antisemitism. Both demonstrate a degree of moral courage that is absent from our leadership. It's time Jeremy Corbyn and co. offered a serious response."
Shadow foreign secretary Emily Thornberry told the BBC's Andrew Marr programme on Sunday it was wrong for Labour "go for" the nine former staff members who spoke to Panorama.
But she criticised deputy leader Tom Watson for attacking Formby while she was undergoing treatment for cancer.
"I wish he wasn't attacking somebody who is going through chemotherapy. I think that is a mistake," she said.
Watson has demanded Formby be more transparent and hand over files she sent to the Equality and Human Rights Commission - which is investigating the party over anti-Semitism.
Len McCluskey, the general secretary of the Unite union and a close ally of Corbyn, has said Watson was a "fucking disgrace" for criticising Formby.