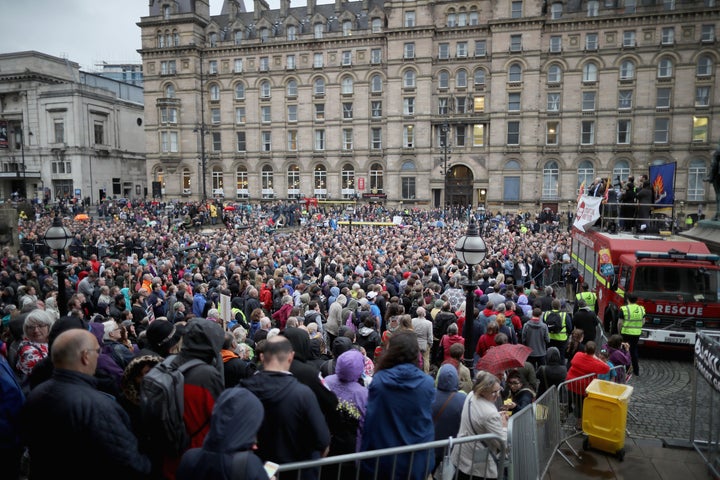 He said: "I don't see this leadership contest as a distraction.
"I see it as a massive opportunity to reach out to people all across this country and have the strength and confidence [to stand up to] those who tell us that nothing we're trying to do is possible, that what we have to do is compromise with the Tory philosophy and free market ideas and all will be well.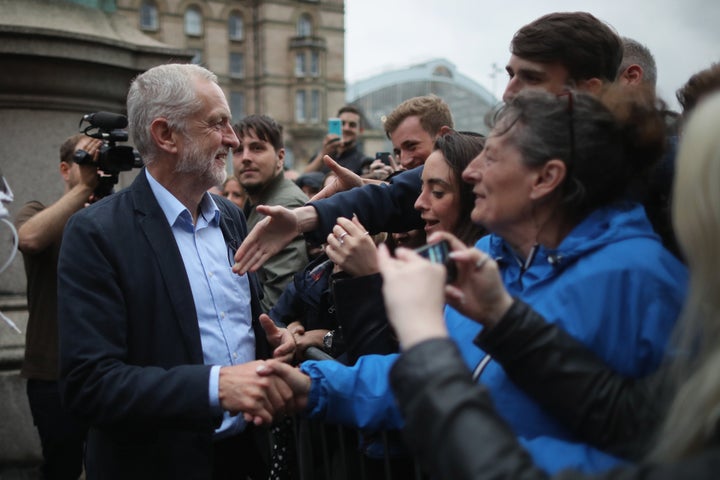 "This is a campaign about, on one level, the leadership of the Labour party, but it's also a campaign about how we do politics in our society. Is it to be a politics of an elite, or is it to be a politics of people expressing their views, their hopes, their aspirations for this generation and the next generation?"
While the crowd was undeniably large - estimates ranged from 5 to 10 thousand - many Corbyn supporters got a little carried away and posted pictures of Liverpool FC celebrating their Champions League victory in 2005 instead of last night's rally.
Many ran the pictures and demanded to know why it was being ignored by the mainstream media.
Even those obviously tweeting in jest received hundreds of retweets.
For comparison, here's Corbyn's video of actual events.
Many were angry with Corbyn's decision not to attend the Channel 4 programme tonight despite reports his campaign were asked to keep the date free almost two weeks ago.
A spokesman for the Labour leader told The Huffington Post UK it was for the party to "facilitate, rather than dictate" which debates candidates take part in. Corbyn will face Smith in an official hustings on Thursday in Cardiff.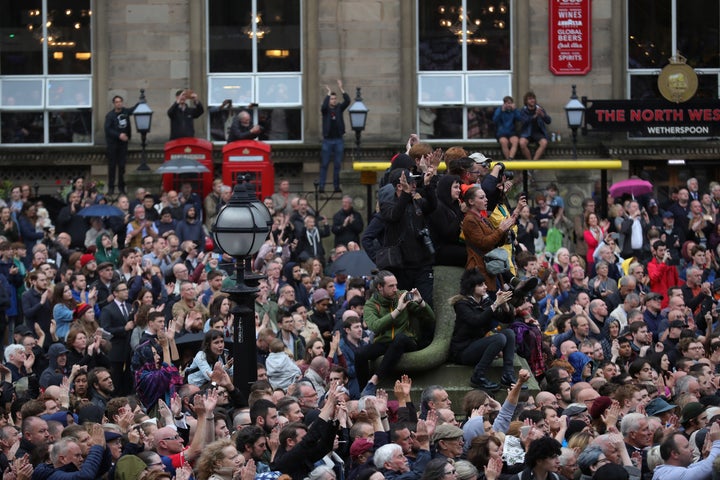 Labour last month opened up its contest to anyone who wanted to take part in the run-off against Jeremy Corbyn and Owen Smith, as long as they paid £25.
Most of those ruled out automatically are deemed ineligible because of their previous formal support for a rival political party candidate, their absence from the electoral register or because their payments bounced.