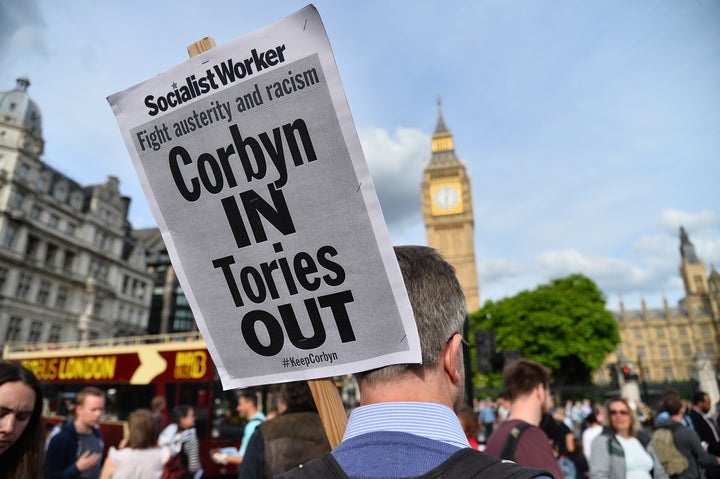 Supporters of Jeremy Corbyn have warned he will impose mandatory reselection of MPs and a string of other moves to give party members more control if he successfully defeats the Commons 'coup' against him.
HuffPost UK has been told that a string of radical measures are being planned if Corbyn is re-elected, including recall by-elections and a new 'lock' giving the rank and file membership a veto over any future leadership elections.
Senior Labour sources say that a fresh election victory would give him the mandate to draft an even more 'socialist' policy programme, but more importantly would allow him to transform party democracy.
Labour MPs voted overwhelmingly for a vote of 'no confidence' in their party leader, and letters requesting a leadership contest were expected to be submitted to the party general secretary Iain McNicol in coming days.
But furious pro-Corbyn figures in the party say that plotting MPs will "have sleepless nights" if they fail in their bid to topple him.
Private polling done by trade unions shows that support among their individual members for Corbyn is as strong as it was when he won his landslide in September 2015, and in some unions is even stronger.
"We will offer the most radical leadership reform package ever," said one insider. "Reselection, recall, a lock on leadership elections that only members can remove. We will bring it."
The grassroots Momentum movement has always said it opposes plans to impose mandatory reselection of MPs, but some within the group think that the conduct of the PLP has forced a rethink.
A string of rule changes will be implemented, with the backing of the party's ruling National Executive Committee, to effectively shift power away from Parliament and towards the rank and file members and trade unionists.
A party spokesman said in the wake of the PLP meeting that Corbyn felt deeply that it was upto members to decide his future.
"He believes in the democracy of the Labour party. That's what's at stake," he said.
Another said: "Jeremy has a substantial personal vote, but that's not the point. MPs are not elected for their personal vote. They are elected because they stand for the Labour party."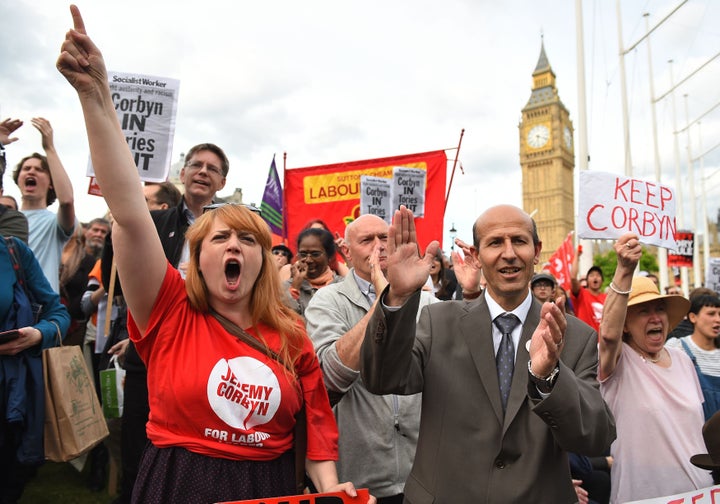 Under one proposal, MPs' current right to trigger a leadership challenge would be torn up. The first hurdle to any future contest would not be a threshold of MP nominations but a vote by the membership.
MPs were resigned to the fact that reselection could be forced on them by boundary changes ahead of the 2020 general election.
But forced re-selections of every single one of the party's 229 MPs would trigger a civil war that could dwarf even the Militant days of the 1980s, and possibly a split in the party.
Corbyn himself has long steered clear of hints at mandatory re-selection of all MPs, repeatedly reassuring the PLP that he has no such plans.
However, many around him believe he will now go for the 'radical option' to ensure that those standing for Parliament properly reflect the new membership, which soared to 400,000 during the last leadership contest and after Corbyn's victory.
There are also plans to hand online votes over policy to the members, particularly on issues such as Trident policy and renationalisations.