Furious Labour MPs have told Jeremy Corbyn he was "the biggest drag on our vote" in the party's shattering election defeat.
Corbyn came under repeated attack during a heated meeting of the parliamentary Labour party (PLP) in the Commons, the first time he has come face-to-face with many of his critics since the huge Tory victory last week.
During the two-hour showdown, Labour MPs said his poor leadership and the party's "economically illiterate" offer to voters were to blame, and warned that any attempt to "rig" the coming race for Corbyn's successor would be vigorously opposed.
Some MPs warned that the ruling National Executive Committee (NEC) should not go ahead with a fast-tracked process and needed more time to review the defeat before launching a fresh leadership election that would benefit candidates closely tied to Corbyn.
Several present were angry at the failure to contact or apologise to those MPs who lost their seats, a mood summed up earlier by ex-Wakefield MP Mary Creagh who accused Corbyn of "preening narcissism" with little thought for the wreckage he'd unleashed on the party and its voters.
Business select committee chairwoman Rachel Reeves launched a withering attack on his leadership.
"We've all heard lots of reasons for the election defeat, but the real reason was you. The biggest drag on our vote was you. And the policies you offered were economically illiterate.
"We need radical change, we need a party and a leader the country can trust."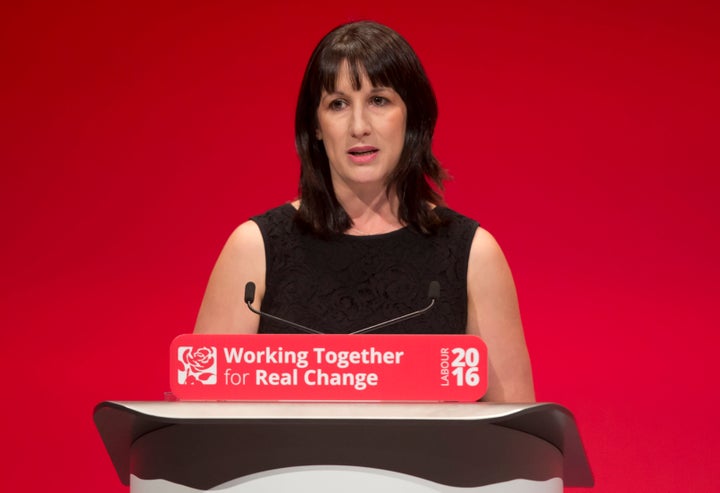 Backbencher Clive Efford, of the Tribune group that makes up the bulk of the MPs, shouted at Corbyn that it was clear he was personally toxic to Labour voters.
"When the boxes were opened in my working class areas, on the biggest council estate, they were 50-50 [Tory-Labour]!
"There's no trust. It's not just you, it's the people around you and they're trying to fix the succession. If you do, we are just going to do exactly the same thing again."
Former minister Margaret Hodge afterwards characterised the meeting as "fury, despair, miserable", adding the senior figures around Corbyn were guilty of "corporate amnesia" in not learning from past hard-left defeats like 1983.
Former deputy leader Beckett said that the lesson of Labour's fourth straight election defeat in 1992 was that John Smith realised it was time to listen to the public and not just party members.
She warned the current leadership that protecting their own legacy should not be a factor in the next leadership election and that Labour needed a winner above everything else.
Before the PLP meeting, Creagh gave the Labour leader "the hairdryer treatment" during a 20-minute tirade in the Commons' Portcullis House as she cleared out her office, the Times reported.
The former shadow cabinet minister said she had told him he was to blame for agreeing to a general election without full consultation in the party, a move that would now lead to a hard Brexit.
She later told Channel 4 News: "I have had no phone calls or messages from Jeremy Corbyn's office, which shows he is a man of no honour ... and a kind of preening narcissism that thinks he still has something to offer Labour voters."
During the meeting, backbencher Yvonne Fovargue was forensically scathing about how shambolic the party's operation had been, and ripped into Corbyn for not looking after the candidates who lost.
Amid increasing anger at the prospect of senior Corbyn aides being protected by permanent contracts, Tonia Antoniazzi said that it was "morally wrong" that low paid Labour staff would bear the brunt of the failures.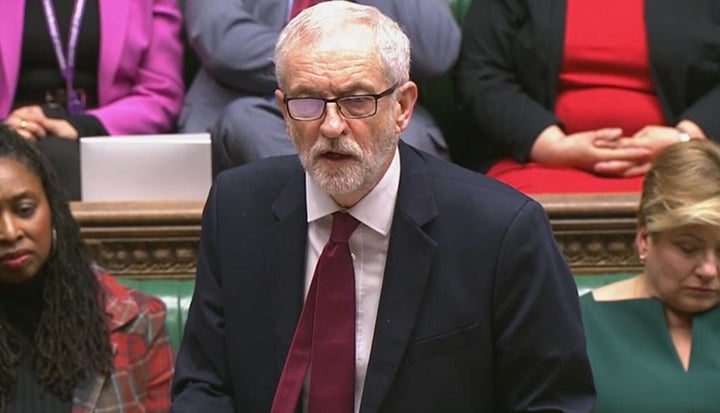 Catherine McKinnell, MP for Newcastle North, read out a long list of North East seats from Blyth Valley to North West Durham that had fallen to the Tories (some by wafer-thin majorities) partly because Corbyn's campaign chiefs had targeted badly.
"We were sending people to Carlisle, Hexham, Copeland [all Tory seats], instead of defending what we had," she said. "Even on polling day."
Jess Phillips, a potential leadership contender, simply read out a text message from defeated Grimsby MP Mel Onn which said that she had been left isolated by the party while it targeted no-hope seats, and she had not received any contact since the loss of the seat.
Several other possible leadership and deputy leadership candidates were in the room, including Rebecca Long-Bailey, Angela Rayner and Richard Burgon. Lisa Nandy turned up after 45 minutes. None of them spoke.
Newly elected MP Claudia Webbe, who was selected for the safe seat of Leicester East amid huge controversy over a 'stitch up', sparked anger among colleagues when she tried to defend Corbyn.
Webbe said "there's a lot to celebrate" about the election result, a remark that prompted heckling, and said no one wing of the party was to blame. When she finally said "but the reality is we lost the election", Webbe was met with ironic cheers and laughter.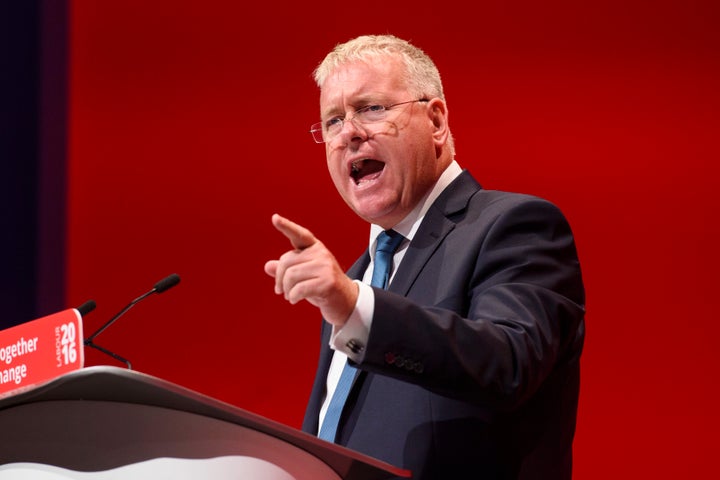 After the contributions from MPs, Corbyn thanked them for their "honest" reflections and said the PLP's views would feed into a party review of the election campaign by the ruling NEC. One source close to the leader said there were "varied voices" about the reasons for the defeat.
The NEC is due to meet on January 6 and pro-Corbyn candidate Rebecca Long-Bailey is already seen as the frontrunner, although she is set to face strong challenges from Lisa Nandy and Keir Starmer.
At the start of the PLP meeting, chairman John Cryer read out tributes to several MPs such as Dennis Skinner and Ruth Smeeth.
Party chair Ian Lavery stressed that Corbyn had worked harder than anyone and put up with more abuse than anyone.
General secretary Jennie Formby was met with derisive jeers as she said that the new leadership election would try to root out new members who failed to comply with "the values" of the party.
Formby was allegedly a member of the Trotskyite group Militant that was routed by former leader Neil Kinnock in the 1980s, and one MP heckled "You've got to be kidding!"
Corbyn himself told the meeting: "I am very sorry for the result for which I take responsibility. Despite our best efforts, I believe this election was ultimately about Brexit.
"The Tory campaign amplified by most of the media managed to persuade many that only Boris Johnson could 'get Brexit done'. That will soon be exposed for the falsehood it is.
"We must now listen to those lifelong Labour voters who we've lost. I believe that Brexit was a major, although not the only, reason for their loss of trust in us. We need to go to places where we lost and genuinely listen to what people want and what they believe is possible."