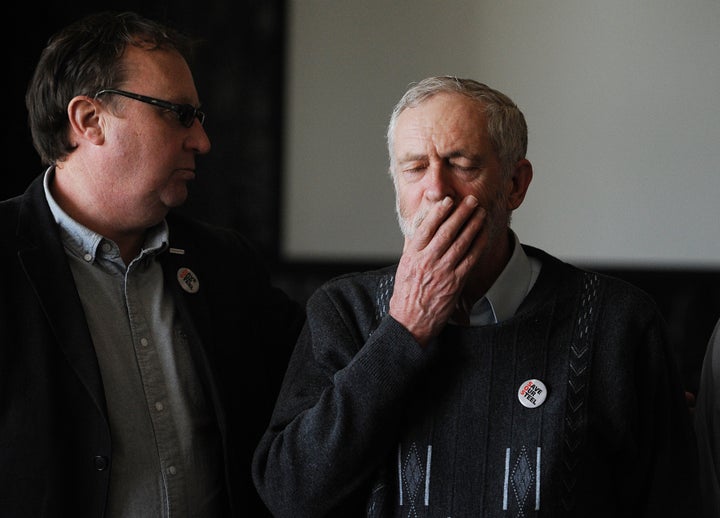 Jeremy Corbyn has pledged to steelworkers to fight the possible closure of under-threat plants as a Cabinet minister was forced to return from Australia to deal with the crisis engulfing the industry.
On a day political sparring after Indian firm Tata announced it is to offload its UK business, putting thousands of British jobs at risk, the Labour leader tonight spoke to workers at the Port Talbot furnaces in South Wales and promised to "save" the industry.
"What is made in Port Talbot, ends up in everything we use. It ends up in every can of drink we get, tin can, every food we eat from a can, and many, many other things come from that," he told a small social club gathering after cutting short his holiday in Devon.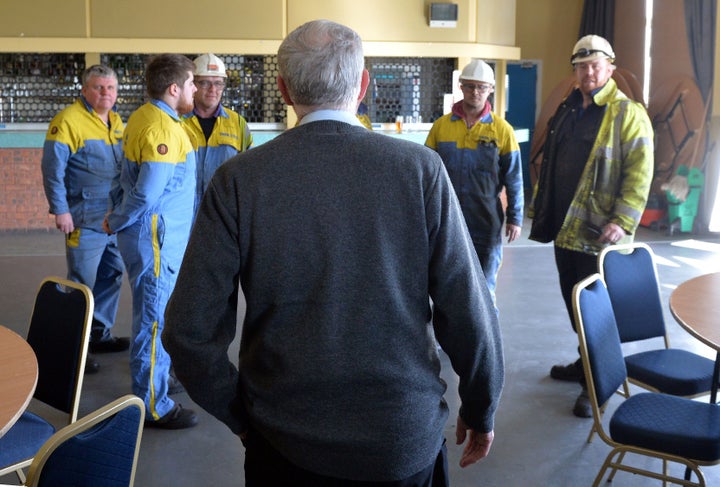 It followed his call earlier in the day to recall Parliament, currently on its Easter recess, to debate the troubled industry which is facing collapse because of cheap overseas imports.
The Government rejected the call, and there was confusion from the Department for Business after Javid, who was on a trade mission in Australia, poured cold water on earlier suggestions the Tata UK holdings could be re-nationalised until a buyer could be found.
"I don't think that nationalisation is going to be the solution," he told the BBC.
It remains unclear how far Labour wants to intervene, but Corbyn said today "if necessary" ministers must be "prepared to use their powers to take a public stake in steelmaking to protect the industry and British manufacturing".
Downing Street confirmed the Secretary of State would curtail his three-day visit Down Under as criticism started to mount.
Corbyn spoke to workers as he launched an online petition to harness support - and more than 47,000 signed it within three hours. He told those gathered Labour would fight to make sure the plant was not destroyed "at the alter of a global corporation that's decided somewhere along the line that Port Talbot is expendable". "Sorry, it's not," he told them.
Downing Street this afternoon underlined the measures ministers were taking and David Cameron, who has just returned from his holiday in Lanzarote as planned, will tomorrow chair a meeting of key ministers at No 10.
However, many will question what a government can do against the Port Talbot plant losing £1 million a day.
The decision puts Tata's 15,000 workers in the UK - including 4,000 at Port Talbot - at risk of losing their jobs. It affects workers at its other UK plants, including Rotherham, Corby and Shotton.
Analysis by the IPPR think tank released today also estimated in total 40,000 jobs could be lost in UK steel-making communities if no buyer is found for Tata Steel's UK business.
The House of Commons is currently not sitting as it is Easter recess and MPs are not due to return to Westminster until April 11.
This morning the government signalled it could take temporary ownership of troubled British steelworks to keep the furnaces burning while looking for a private sector buyer.
Business minister Anna Soubry said state control was an "option". Soubry said it could take months to secure a private sector buyer for the plants.
Welsh actor Michael Sheen, who grew up in the Port Talbot area, has called on the government to "do all they can". He said on Twitter: "Welsh and UK government must do all they can now to show support for steelworkers in Port Talbot and across the UK.
"Steel industry hit hard by '08 bank crisis. Hope as much support for steel industry and workers now they face their time of greatest need."