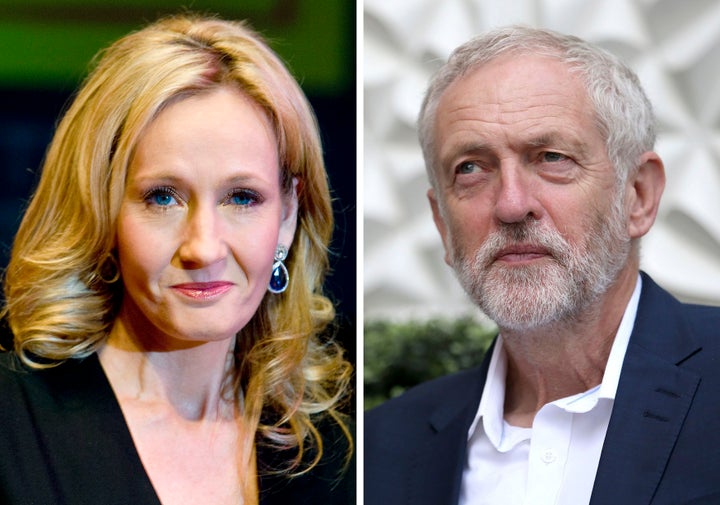 Jeremy Corbyn supporters have been accused of being an "execution squad" for Labour MPs.
In a letter to Harry Potter author JK Rowling, Labour MP Frank Field offered her support in her campaign to see Corbyn replaced as leader of the party.
He praised Rowling for issuing supporters of the current Labour leader a "blast of reality".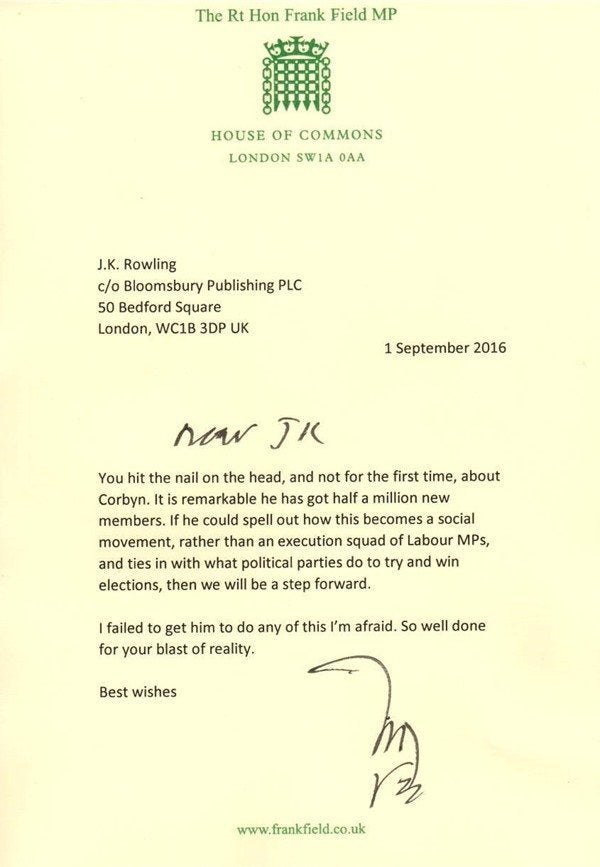 Field's letter said:
"You hit the nail on the head, and not for the first time, about Corbyn. It is remarkable he has got half a million new members. If he could spell out how this becomes a social movement, rather than an execution squad of Labour MPs, and ties in with what political parties do to to and win elections, then we will be a step forward.

"I failed to get him to do any of this I'm afraid. So well done for your blast of reality."
Rowling has spent the past 24-hours arguing Corbyn will not win the next general election against Theresa May and that he "helps only Tories".
"I have nothing to fear from Corbyn except the destruction of the Labour party," she tweeted today.
A YouGov poll for The Times published yesterday suggested of those eligible to vote in the Labour leadership contest, 62% backed Corbyn and just 38% backed Owen Smith.
The survey also suggested Corbyn was far more popular among those who joined the party since the 2015 general election than those who had been members before.
Labour has seen an explosion in membership since last year, with the party now boasting over 500,000 members.
Several Labour MPs fear that if Corbyn wins they may face deselection - or "execution" in Fields words - in their seats from local party activists who want parliamentary candidates more loyal to the current leader.
Related