Jeremy Corbyn will not take part in TV debates that do not include Theresa May, Labour sources have revealed.
The Labour leader believes that the general election is a choice between two alternative Prime Ministers and won't contribute to an event which featured only fellow opposition leaders..
Corbyn has taken the advice of aides and MPs who warned him that it would be too risky to go head-to-head with Nicola Sturgeon, Tim Farron and the Green party co-leaders Caroline Lucas and Jonathan Bartley.
But his decision was swiftly greeted with claims that now Labour was "running scared" of the SNP, Lib Dems and Greens.
Asked if Corbyn would take part in any TV debate without May, a senior Labour ruled out the idea.
"I don't think that having a debate among opposition parties in any way meets the objective of giving the British people a chance to see what the real choices are in this election campaign," they said.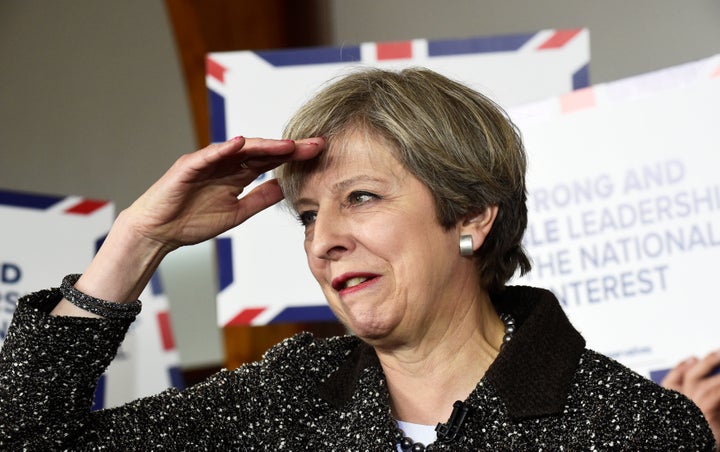 "Our challenge is to the Prime Minister to have the strength and guts to actually face a direct debate with Jeremy Corbyn on the issues facing this country."
Some TV companies have threatened to 'empty chair' May from any TV debate, to embarrass her into agreeing.
Corbyn has spent weeks accusing May of ducking scrutiny, and a special website has been created by Labour to lobby for the televised grilling.
A Daily Mirror reporter in a chicken suit has tracked the PM across the country as part of the campaign.
A BMG poll this week found that 54% of voters thought May should agree to the debates.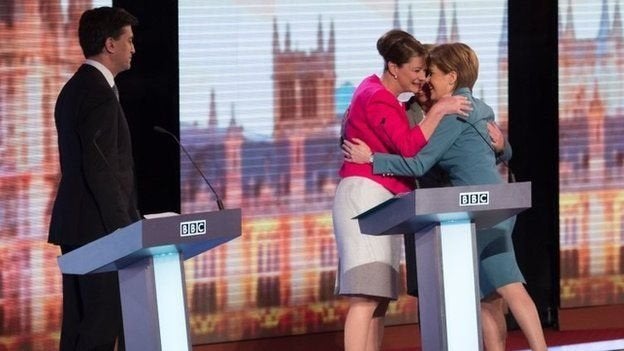 Ed Miliband took part in a live BBC debate in 2015 without David Cameron, but suffered as Sturgeon, UKIP's Nigel Farage, Plaid Cymru leader Leanne Wood and Green party leader Natalie Bennett took political lumps out of him.
Fellow Labour MPs felt that the debate had been a mistake as it allowed the Tories to get away without direct challenge, while giving a prime-time platform to parties that took votes from Labour.
HuffPostUK has been told that former Shadow Cabinet minister Chris Bryant warned Corbyn at last week's meeting of the Parliamentary Labour Party (PLP) that any attempt to repeat the Miliband approach would be gift to the nationalist parties.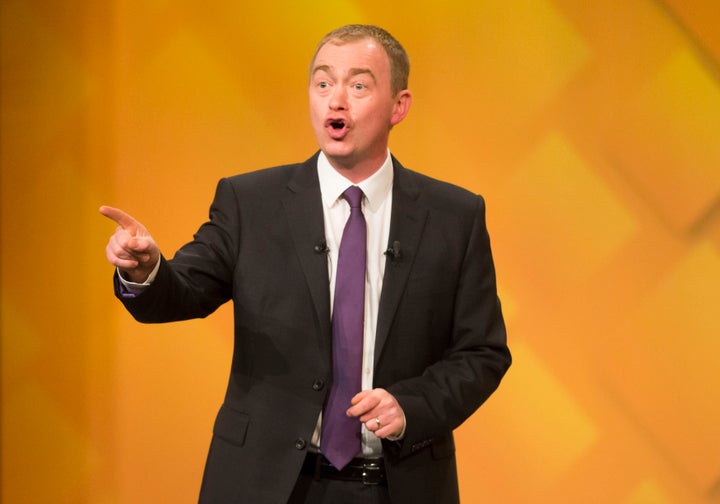 But Farron said: "Corbyn is running scared. He is running away from facing his opponents, he is running away from defending his policies, he is running away from leadership.
"Given he has been absent since the day he was elected as leader of the opposition, it is no surprise that he is choosing to be absent now. The broadcasters are going to have to dust off two empty chairs, the debates must go ahead."
And the reaction on Twitter to Labour's move was swift.
Speaking after Prime Minister's Question time, the Labour source said: "We've made clear that this election is a choice between a Conservative government or a Labour government.
"There is no alternative possible outcome and it's extraordinary that the Prime Minister feels unable to face a direct television debate with the leader of the only other possible government.
"It's a sign of weakness, not of strength and we are continuing to press to have a head-to-head debate with Theresa May.
"We are confident that if the British public gets to see that debate, the public would respond to Labour's message and that's one of the reasons of course why they're running scared."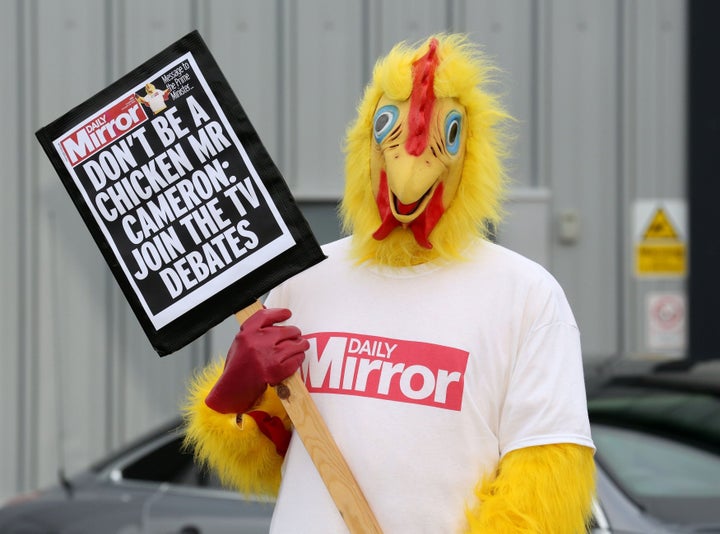 David Cameron was chased by the Mirror's chicken in the 2015 election, but only agreed to one seven-way TV debate rather than a head-to-head with Miliband.
Tory strategists have long argued that Cameron's big mistake in the 2010 election was to agree to have Nick Clegg in three-way debates with Gordon Brown.
ITV and the BBC have suggested they could still host programmes during the 2017 election, with a format where May and others are questioned separately by a TV audience.