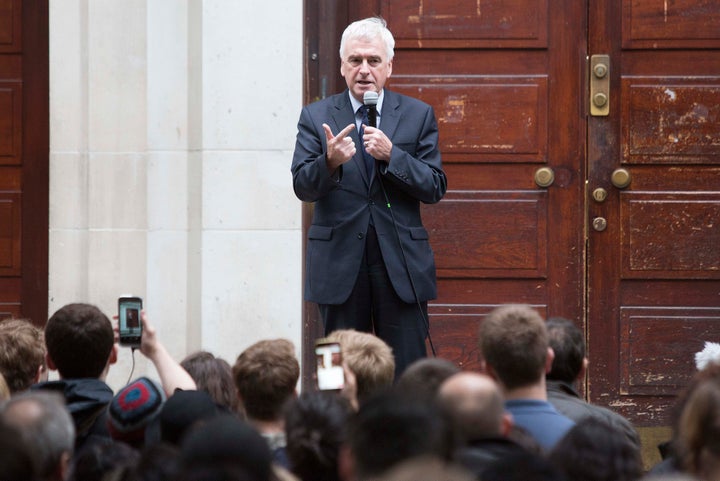 Labour MPs have been trying to "lynch" Jeremy Corbyn, shadow chancellor John McDonnell has said.
Speaking to a crowd of students at a hastily arranged rally outside the School of African and Oriental Studies (SOAS) in central-London on Wednesday evening, McDonnell said the civil war inside the Labour Party was a "a battle for democracy".
Corbyn, who also addressed the crowd of students, said he would be "carrying on" as Labour leader to fight the "immoral and wrong" economics promoted by the "right[wing] within our society."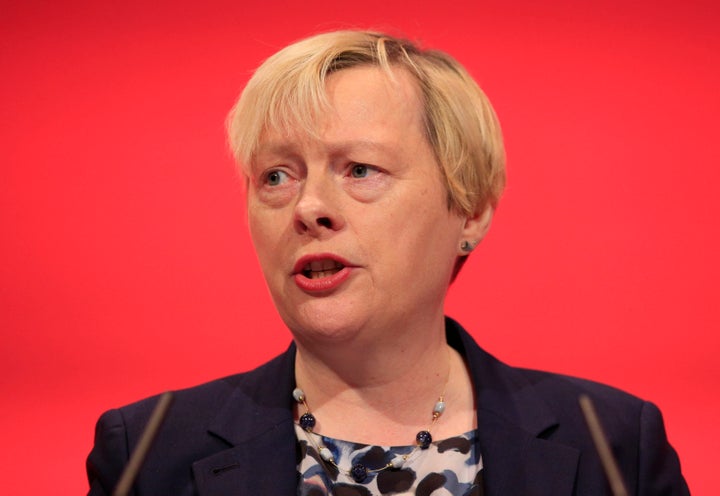 As news emerged that Eagle would be launching a leadership bid, McDonnell told the crowd assembled by the pro-Corbyn Momentum pressure group that Labour MPs were mounting "a very British coup".
"This campaign is now is a battle for democracy," he said. "If we allow 170 Labour MPs to force out a democratically elected leader of the Labour Party, never again we will see a progressive socialist as the leader of the Labour Party," he said.
The shadow chancellor said Monday evening meeting of the Parliamentary Labour Party (PLP), which saw MPs demand Corbyn resign, was "not meeting to enjoy, it fact it was like a lynch mob without the rope".
"We have been expecting a coup at any time," he said. "We knew it was coming."
"We have been expecting a coup at any time"
Many Labour MPs who have called for Corbyn to quit have criticised his handling of the EU referendum campaign and argued he was not enthusiastic enough in his support for the 'Remain' side.
But McDonnell said: "If he had walked on water in that campaign he would have been blamed for the loss."
And he said the Labour MPs who had stuck by Corbyn and not quit the shadow frontbench were "heroes and heroines".
McDonnell added that he and Corbyn would not be "bullied" out of power by "a group of Labour MPs who refuse to accept democracy in our party".
Corbyn himself told the rally: "I have done my best over this year to develop the policy changes we want and to reach out to people in the way we want and I recognise there are many people in the party who may not completely agree with the direction I want to take us, but I also recognise the mandate given by hundreds of thousands of ordinary people joining in a political process."