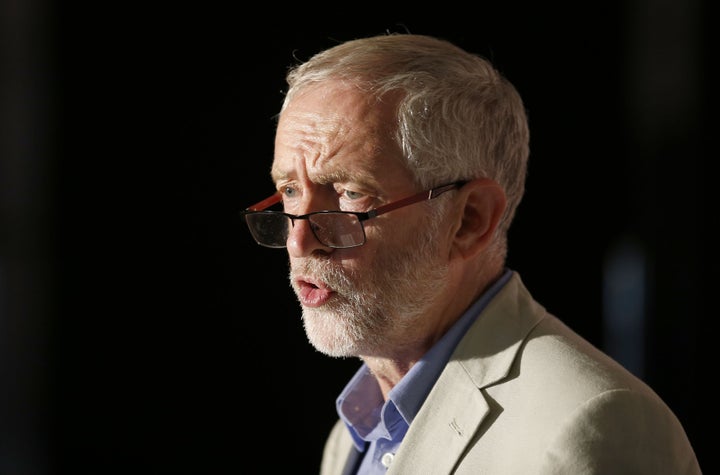 Jeremy Corbyn has said he will create a Women's Advisory Board linked to his office to ensure women are "at the heart" of Labour policies.
In a speech setting out a series of measures targeted at women on Wednesday, the Labour leader will also pledge to crack down on sexist online abuse.
Corbyn will say he wants to "enshrine strategic women's policy-making at the top" of Labour.
Currently the top two positions in the party, leader and deputy leader (Tom Watson) are held by men.
"Under my leadership, Labour will take action to remove the barriers in our society to women achieving full equality, we will tackle discrimination, sexism and violence against women and girls, both online and physical," Corbyn will say.
"We will also take tangible measures to address the shortfall of women in public life by supporting all women shortlists to achieve gender balance in Parliament and set a target of 50:50 representation across public offices.
He is expected to add: "I want to ensure that women are at the heart of all our policy making, and that is why I am launching a consultation on the creation of a Women's Advisory Board and strengthening representation in our party to make sure that women from all walks of life are truly reflected not just in policy making but also our decision making."
Several Labour MPs have complained Corbyn has not done enough to prevent abuse they have received during the party's bitter and divisive leadership battle.
However Corbyn has insisted he "will not allow" any threats to be "anywhere around" his campaign.
Last month, former shadow home secretary Yvette Cooper called for a new rule within the party that would mean where there "serious abuse, intimidation or harassment online" members faced expulsion.
Cooper has criticized Corbyn's lack of initiative in dealing with the behaviour of the Labour membership. "As leader, Jeremy Corbyn should have done this himself instead of just warm words," she has said.
Yesterday former shadow cabinet minister Chris Bryant also said Corbyn was not "strong" enough to deal with the abuse faced by MPs - especially threats to women.
Corbyn will unveil is women's policies today alongside Shadow Minister for Women and Equalities Angela Rayner and Shadow Health Secretary Diane Abbott.
Popular in the Community