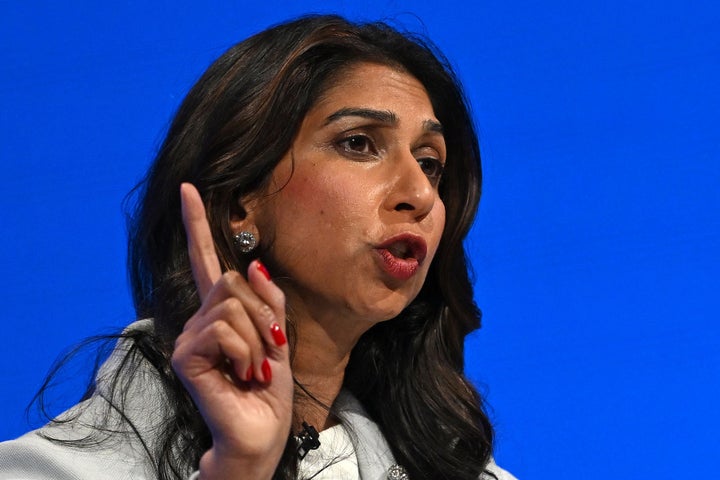 Jeremy Hunt has refused to back Suella Braverman, as the home secretary's job hangs in the balance over her incendiary criticism of the police.
Speaking to broadcasters this morning, the chancellor said: "As many other cabinet ministers have said, the words that she used are not words that I myself would have used."
Hunt said he had "a productive relationship with her as a colleague" and had "always given her the money that she needs to fund the police".
Asked if he would "get away" with defying the prime minister as she had, Hunt added: "The prime minister has said he has full confidence in her and I have nothing further to add."
Braverman is facing a backlash from Tory MPs over her inflammatory language in the article, while others have expressed support.
Her comments come amid the ongoing controversy over this weekend's pro-Palestine march, which coincides with Armistice Day.
She claimed "there is a perception that senior police officers play favourites when it comes to protesters".
"Right-wing and nationalist protesters who engage in aggression are rightly met with a stern response yet pro-Palestinian mobs displaying almost identical behaviour are largely ignored, even when clearly breaking the law," the home secretary said.
"I have spoken to serving and former police officers who have noted this double standard."
Both Labour and the Lib Dems have called on Sunak to sack Braverman over the remarks, which came after Metropolitan Police commissioner Mark Rowley refused to ban Saturday's march.