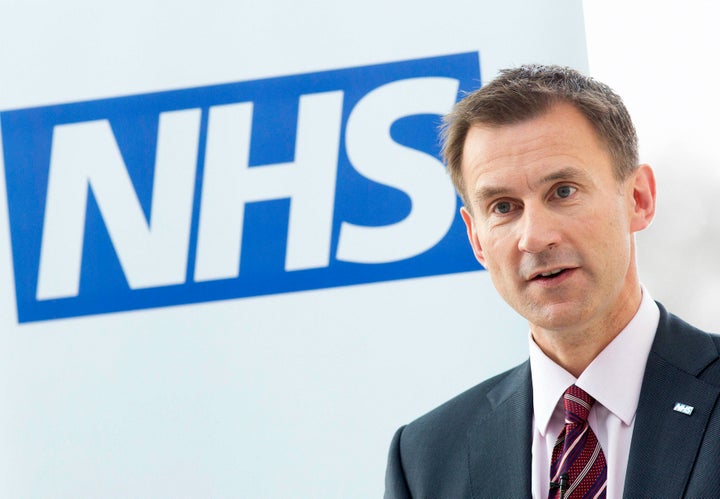 Jeremy Hunt has said medics and politicians "including the Health Secretary" had "lessons to learn" following the protracted row over the new junior doctors' contract.
On Radio 4's Today programme, the Tory minister was pressed on whether he was to blame. He said:
"We have all got lessons to learn from what has been at times an incredibly bitter and protracted dispute. I don't think you can go through what we have been through in the last 10 months and say everyone hasn't got lessons to learn including the Health Secretary."
But he added: "I don't say I was responsible for the industrial action because I think that was a decision taken by the BMA and essentially caused by the fact that at that time there was not willingness to engage in the big issues we needed to resolve to deliver a seven-day-NHS."
The deal could bring to an end an unprecedented spate of strikes this year, including one in which even emergency care was withdrawn for the first time in NHS history, over the new contracts.
an agreement to replace the banding system for rewarding unsocial hours with payment for all work done to support seven day service delivery
a series of new limits on working hours
the replacement of an incremental pay system with a series of nodal pay points based on attainment and responsibility rather than time served
The proposal can now be rejected or endorsed by the BMA's 45,000 junior doctor members in a ballot.
Hunt insisted it was not right to say individual parties won or lost in the dispute, but argued the result would benefit both sides. "I don't think it's helpful to talk about winners and losers in a situation like this," he said.
However, he admitted the Government gets closer to "delivering a safer 7-day-service" and it is "very good for doctors" on pay.
"So I think it is a win-win and I think it's a good basis for going forward with the NHS, safer, higher-quality care for patients and also better working conditions for doctors," he concluded.
Last night, Jon Snow mocked Jeremy Hunt for making the "painful discovery" that talking to junior doctors was the best way to resolve his long-running dispute with them.
The Channel 4 News anchor claimed Hunt had "finally accepted" what the striking medics has been saying "all along" - that their quarrel with him was about the future of the NHS, not salaries.