Jeremy Kyle is expecting a baby with his fiancée Vicky Burton – the couple's first child together.
The TV presenter, 54, revealed the news to The Sun, saying: "Vick and I couldn't be happier to say we're expecting our first baby together. We've told our families and everyone is delighted."
Kyle is already dad to Harriet, 29, Alice, 15, Ava, 13, and Henry, 10, from his two previous marriages to Kirsty Rowley and Carla Germaine.
Kyle, 54, was diagnosed with testicular cancer in 2012 and had one testicle removed. He and Burton, 37, got engaged in February 2018 on holiday – she has previously been nanny to three of his children.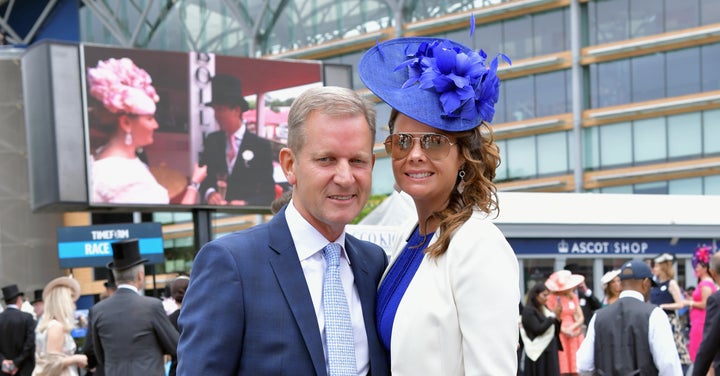 "It's the best possible thing that could have happened and we're excited about preparing for his or her arrival in January," he said of Burton's pregnancy.
Earlier this year, Kyle's ITV talkshow was cancelled, having been suspended indefinitely following the death of Steve Dymond, who had participated in an episode (that was not aired) the week before he died.
At the time, Kyle said: "Myself and the production team I worked with for the last 14 years are all utterly devastated by the recent events.
"Our thoughts and sympathies are with Steve's family at this incredibly sad time."