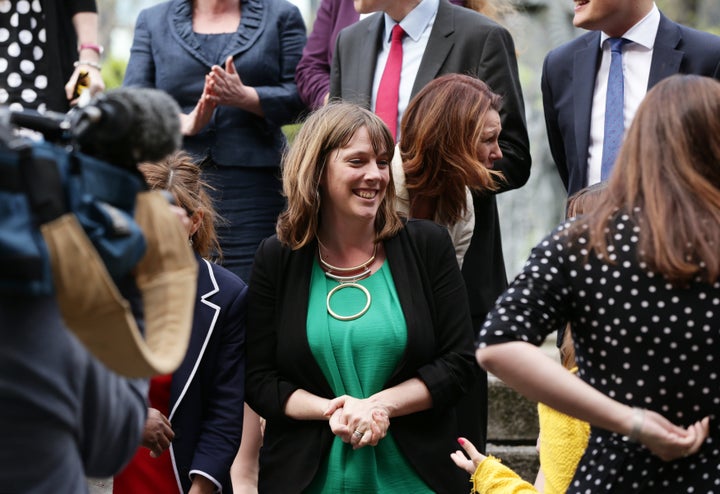 Jess Phillips has suggested she may quit the Labour Party if Jeremy Corbyn is re-elected as leader in September and criticised him for "inciting" the intimidation of MPs.
The Birmingham Yardley MP also revealed today she has had a panic room fitted in her constituency office amid fears over her physical safety.
Asked by BBC Radio 4's World at One programme whether she would consider sitting as an independent MP if Corbyn wins, she said:
"The Labour Party is in a very difficult position at the moment with a lot of abuse being thrown around.

"It would be very, very difficult for me to say that if Jeremy Corbyn wins and something doesn't dramatically change in the way that people are being treated on in the streets, our security...

"I can't imagine why I would want to stay somewhere where I am so obviously not welcome."
Phillips, who has been critical of Corbyn's leadership of the party in the past, said it would be "horrific" to feel she had to leave the party.
"I don't feel welcome by huge swathes of now the Labour Party. It would be wrong of me to say anything else," she said.
"Every single day I receive messages saying that I am not good enough, that I should lose my job - and that the tamest stuff."
Phillips, a friend of Labour MP Jo Cox who was killed in June, said the death of her friend had made her be "less cavalier" with her own personal safety.
"There is a panic room being fitted in my office. I now walk around with an alarm system that means people can listen in to the conversations I am having," she said. "This morning I left my house being comply overhauled."
"I can't imagine why I would want to stay somewhere where I am so obviously not welcome"
Phillips also hit out at Corbyn and shadow chancellor John McDonnell for not taking enough steps to stamp down on the abuse of MPs amid the deep splits in the party.
"I hear the sort of empty rhetoric about it being kinder gentler politics, well this never happened under Ed Miliband," she said.
"I would like to see some action. I would like to see the calling out some of the very worst ringleaders.
She added: "I'd like to see them not inciting it, I'd like to see the not standing on platforms and encouraging the sort of action where crowds of people turn up outside MPs offices and stop what is actually our job."