Jessica Whelan, from Lancashire, was diagnosed with high risk stage 4 neuroblastoma in September 2015.
"I feel both sadness and relief in informing you all that Jessica finally found peace at seven o'clock this morning," Whelan wrote on Facebook on Sunday 20 November.
"No longer does she suffer, no longer does she feel the pain of the physical constraints of her body."
Whelan continued: "Now my princess has grown her angel wings and has gone up to play with her friends and loved ones.
"She will now watch down over her little brother and ourselves until one day we are reunited again.
"Last night she finally allowed me to hold her in my arms and we had a big cuddle as I told her how much I loved her. I told her again that it was okay for her to close her eyes and go to sleep and I kissed her forehead and her lips numerous times."
Whelan explained that Jessica was a "daddy's girl" from the start and right up until the end.
He said her last moments were peaceful and calm.
"I feel like a massive part of me has just been torn away but I am so glad that I could give her that comfort in her final hours," Whelan added.
"I ask now for privacy for us and our family as we mourn the loss of our beautiful princess."
He also shared a photo of his daughter, with the date of her birth and date of her death in the corners.
"Fly high my beautiful princess, watch over me, mummy and James," he wrote on the caption.
"Ride free on horses in heaven and enjoy being with loved ones and free from your pain."
Whelan shared the poignant photo of his daughter above, that has been shared nearly 18,000 times, on Saturday 29 October.
"This photograph was made in a moment that we as parents could offer her no comfort, her pushing us away whilst she rode out this searing pain in solitude.
"This is the true face of cancer, my baby girl's blood vessels protruding from beneath her skin, a solitary tear running down her cheek, her body stiffened and her face contorted in pain."
Related
Before You Go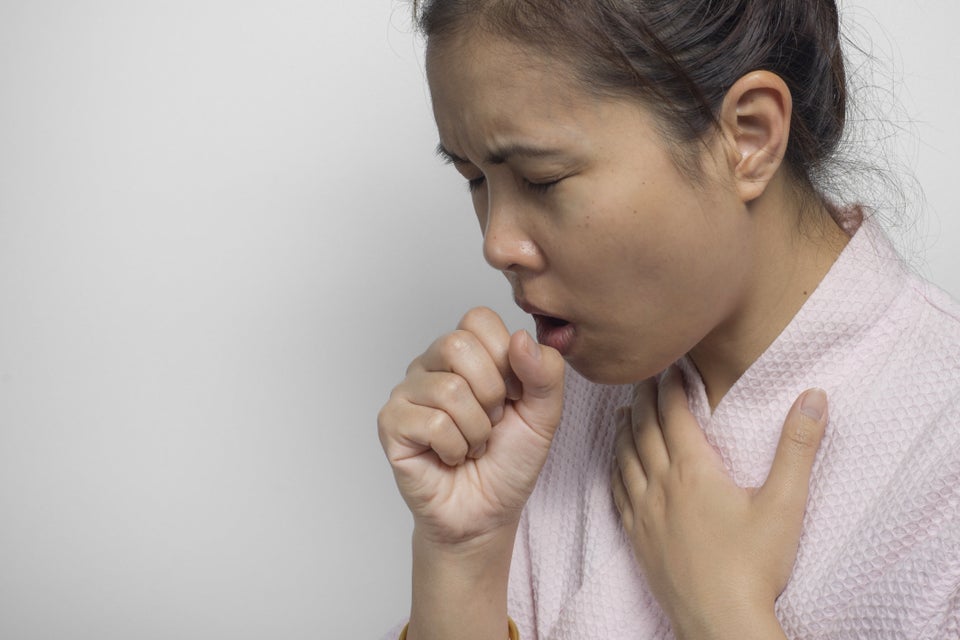 10 Symptoms That Could Mean Cancer