JK Rowling has expressed her frustration with the state of the Labour Party because she does not think it is "BLOODY FUNNY" anymore.
The Harry Potter author fired off a couple of angry tweets on Wednesday morning - following the publication of a poll that showed Jeremy Corbyn is cruising to victory in the Labour leadership contest.
She tweeted this morning:
Asked by one of her followers "what you do when you can't sleep?" - Rowling replied:
And when one Corbyn supporter compared the Labour leader to Dumbledore, Rowling said:
Corbyn has a 24 point lead over Owen Smith in the Labour leadership contest, according to the YouGov survey for The Times.
The poll puts the current Labour leader on 62% with Smith trailing on 38%.
Corbyn received just shy of 60% of the vote when he was elected to the job in September 2015.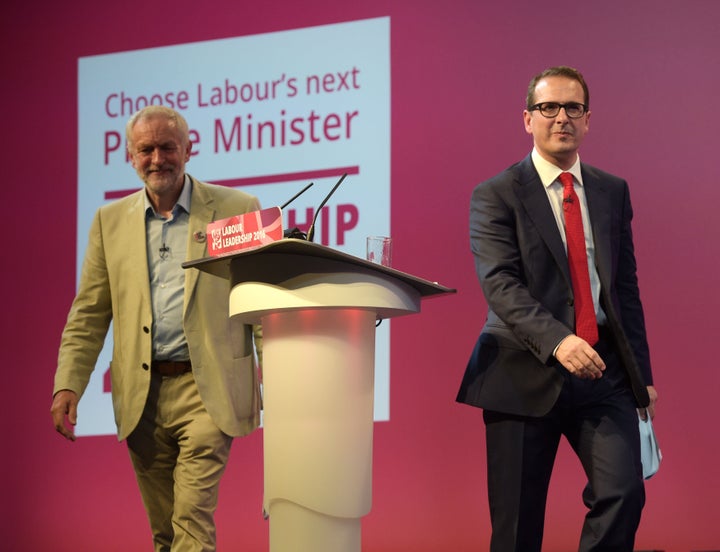 The new poll gives Corbyn's campaign a huge boost as the fight for votes continues.
However, it will do little to assuage the concerns of the 172 Labour MPs who backed a no-confidence motion in Corbyn - a move which ultimately led to Smith's challenge.
The poll puts Corbyn ahead in all three groups of people who are eligible to take part in the vote.
It found that 52% of full members intend to back Corbyn compared to 40% for Mr Smith.
Meanwhile, among registered supporters it was 70% to 25% in favour of Corbyn.
Corbyn also has the backing of the union affiliates by 54% to 33%.
An estimated 640,000 members and supporters have been tasked with choosing between the pair.
Voting in the contest is already under way with a winner to be announced on September 24.